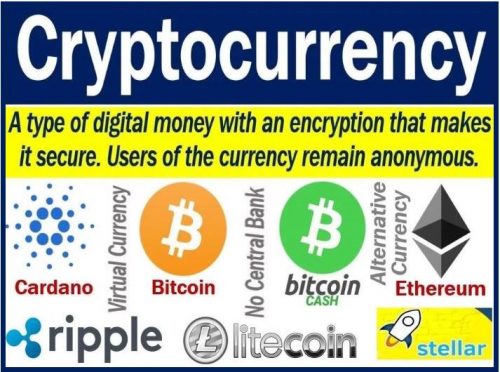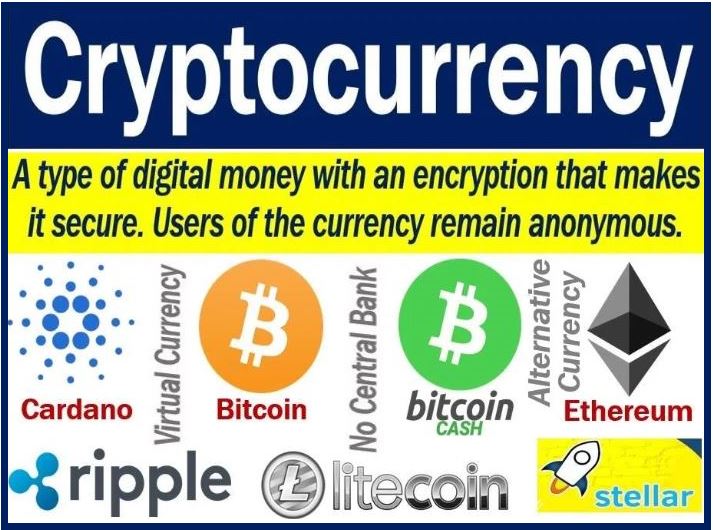 Cryptocurrencies are increasingly becoming a major investment choice for so many people around the world. Their accessibility (all you need is an internet connection) coupled with their low entry point (you can buy many types of crypto on PayPal for as little as $1!) have made them an attractive asset for those who do not have stock brokers. 
Buy and HODL (Hold On for Dear Life)
The most popular way of making money with cryptocurrencies is most certainly buying and holding. Most investors will buy the coins of their choice whether they be Bitcoin, Ether, Litecoin, or others, wait until the value of the coins rise, and sell for a profit.  You don't need to purchase only Bitcoin for this type of investment. Many smaller coins have more accessible prices and a promising future value. Be sure to do your research on a coin's price history and upcoming plans in order to gauge its future. 
The one thing to keep in mind when practicing this type of money making is that the cryptocurrency market, by nature, is a volatile one. Watching the ups and downs of the market could be a nerve wracking experience for those who are not seasoned investors, and could result in panic selling. That's why to figure out how to deal with cryptocurrencies you can check out some courses created by Dchained for newbie investors.
Use dividends earned as cash for more investments
Tezos (XTZ), Cosmos (ATOM), VeChain (VET), NEO (NEO), Tron (TRX), and Ontology (ONT) are just some of the many altcoins (cryptocurrencies other than Bitcoin) that pay dividends on ownership. In this situation, you make a one-time investment to buy these coins and keep them until dividends are paid out. The payouts on these currencies vary depending on the coin type and the volume of trade on an exchange. Quarterly rewards climbed by an impressive 200 percent between 2011 and 2020, making it a fantastic way for you to make money while you sleep! The dividend income can subsequently be used to put some extra money in your pocket or deposited in an investment plan of your choice.
Stake cryptocurrencies for profit
This is yet another way to earn money from crypto! Purchase and hold coins in live wallets in order to earn additional coins for securing that crypto network. Put simply, it is almost like "freezing" your digital assets momentarily for them to be used on the network, you then earn additional coins on that network. 
This is referred to as the staking (or proof-of-stake) of digital assets. Tezos (XTZ), VeChain (VET) and Neo (NEO) are some of the many coins that can be staked on various exchanges.  
Incorporate crypto into your day job 
If you own a business or sell a product, you can begin accepting cryptocurrency as a form of payment as a way to earn more crypto and in turn sell it for money. All you need to do is set up your digital wallet and start accepting some coins!
Sell your data
Ocean is an open-source data marketplace that allows people and organizations to profit from data sales. You can sell your own data, data to which you have acquired the rights, or open data to which you have added value. Everything from your location data to your browsing history to your Facebook information can be sold to make money. OCEAN is built on Ethereum, and sellers are given tokens in exchange for their contributions.
Day trade for profits
This is a popular way to make money amongst seasoned crypto investors, despite the fact that it can be risky! By analyzing market charts and performance, day traders hold digital assets short term until their value rises then sell at a profit at the perfect window.  
This method takes quite a bit of analytical and technical skill, and is not recommended for beginners. 
All in all, there are various ways to make money with cryptocurrencies, each of which requires a different level of expertise or know-how. Whether you opt to leverage existing assets for increased profits or take a more safe approach by simply selling your own content, cryptocurrencies can be a fantastic way to earn some extra cash on the side. Whatever path you choose to take, it is important to remember the volatile nature of the crypto market.
---
Interesting Related Article: "Crypto Wallets and Cryptocurrency"