Renting an office in Dubai might have its advantages and disadvantages. Dubai is one of the largest financial and economic hubs in the Middle East and its inhabitants appreciate high-quality goods and services. Opening or relocating an organization here helps business owners to expand their target audience, enhance their reputation, and boost their revenue.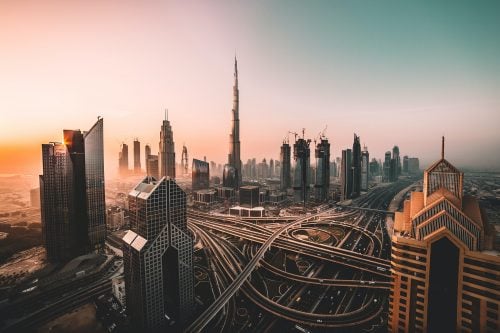 Advantages of Rentals
These are the arguments that convince most entrepreneurs to rent an office space in Dubai:
The choice of properties is impressive. You can select between hundreds of premises that boast of a superb location and a stylish interior.

Even though the prices might be not too budget-friendly, the profit you make thanks to a good office will make up for it.

Your expenses will be predictable. You will know for sure how much you need to pay each month and this amount will not be subject to frequent changes.

You can rent an office in the same building as some of your clients or partners. If you opt for an office in a popular and forward-thinking cluster, you can benefit from exchanging ideas and solutions with companies that rent premises next to you.

Startups can easily migrate from one office to another depending on how quickly they evolve. If you hire more staffers or decide to move to the same cluster as most of your contractors, you can do it with minimum expenses.
If compared to purchasing a premise, renting will help to considerably cut down costs. You will not need to pay for the mortgage, registration, evaluation and maintenance fees. Those who do not know the city well enough might make a mistake when choosing an optimal neighborhood for their business. Rentals give entrepreneurs a larger space for maneuver and thus are considered to be a more reasonable option.
Disadvantages of Renting an Office Space in Dubai
The shortcomings of office rentals are not too numerous, yet you should take them into account before signing the contract:
You might not be able to customize your office. The owner will hardly allow you to repaint the walls with the corporate color of your company or modify the reception area. However, you will still be allowed to resort to minor customization — such as putting posters on the walls or ordering branded table lamps.

If you mend or refurbish something at your own expense (for instance, install a more powerful air conditioner), you will have to leave it to the next tenant.

The owner might ask you to pay the annual rent upfront and sign a long-term contract. If you decide to prematurely terminate the lease, you will need to pay a large penalty.
To minimize the impact of these drawbacks, you might consider renting an office with the help of a reliable intermediary — such as The Place.
The Benefits of Collaborating with The Place
Our company has a vast experience in finding offices for rent in Dubai. We are ready to work with organizations of any scale and sphere of activity. We can offer you large open spaces, cozy coworking or elegant private offices as well as spacious conference rooms and versatile event spaces. We know the city inside out and our prices are always kept at a competitive level. We rely on a broad network of contacts and can offer our clients the most lucrative variants at remarkably favorable conditions.
We can negotiate flexible rental terms for you so that you will not need to sign long-term agreements. You will be able to promptly change the location without paying exorbitant fines. The office will be fully furnished and stylishly decorated, which will produce an excellent impression on your staffers and visitors. You will get access to the full spectrum of amenities, such as reception services, business-grade Wi-Fi, air conditioning, professional print station, kitchen with a coffee machine, and so on.
Feel free to get in touch with us right now if you need a worthy office space for rent. We will be glad to answer your questions and find for you a premise that fully meets your requirements.
---
Interesting Related Article: "Business Ideas To Start Your Career In Dubai"