The new year is here and it's time to let all the old things go, and including your exhausted-looking dull face. Now it is not possible to get a new face altogether unless you want to invest in plastic surgery, but there are some easy and effective ways to enhance your facial features. Try these result-oriented tips for making your face look attractive, young, and fresh in this New Year!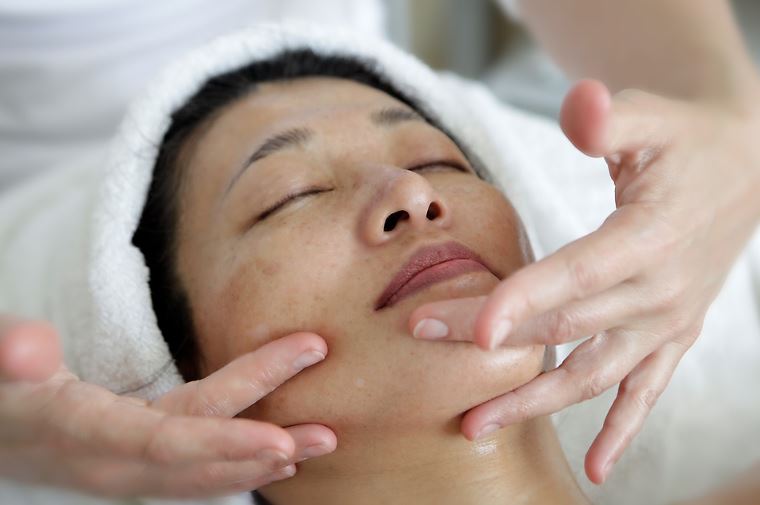 Clean Your Face to Protect Yourself
We have all realized the importance of keeping ourselves safe by cleaning our hands and refraining from touching our faces. Did you know that this not just saves you from a viral infection but also prevents any acne and pimples that are caused due to touching your face a lot?
Apart from cleaning your hands and face after coming from outside, don't forget to wash off your make-up. Makeup is a great tool to instantly transform your features, but before you go to sleep, take it all off for healthy skin that breathes well.
Invest in a Toner specific to the season
Most people clean their faces well and moisturize their skin deeply but often skip on toning it which opens their pores which become large over time making you look older and even causing various blackheads and whiteheads due to clogged pores.
You can avoid these big beauty stealers by using a toner that suits your skin as well, as well as the season. You will find various toners from your favourite beauty brand, and if you want to go natural, rose water, diluted apple cider vinegar, and witch hazel work great as toners for tightening your pores and giving your face that smooth and young appearance.
Moisturize as your life depends on it
Your skin looks young, soft, and supple when it gets hydration from the inside as well as outside so remember to drink a lot of water and prioritize moisturizing your face.
The skin on your face is much more sensitive than on the other parts of your body such as your legs so invest in a moisturizer that is specifically meant to be used on your face.
Don't forget to moisturize after considering your skin type, oily skinned people can continue their love affair with water-based gel moisturizers while people with dry skin should look for cream-based ones.
A face that is well hydrated from the inside as well as outside gives a subtle glow that is healthy, soft, and oh-so-feminine!
Groom Your Eyebrows and Grow Your Eyelashes
Your eyebrows as well as your eyelashes are small but significant features of your face and grooming them well can even substitute for an understated make-over for your face.
Thicker yet well-shaped eyebrows are adopted by most women now as it makes the face look younger but always get eyebrows shaped in such a way that it brings out the beauty of your individual face shape.
You can do some research online to know more about the best eyebrows shapes for your face or even ask for suggestions from your stylist.
If your eyebrows and eyelashes are thin and have uneven growth, then you must look into ways to grow them well. There are various remedies such as using oils as well as cosmetic treatments as Careprost that you can use for growing your lash line as well as your eyebrows.
Make sure that your eyelashes are long and thick so that your face appears to be younger and your eyes appear more attention-grabbing.
Well-shaped eyebrows coupled with luscious and long eyelashes give the face an extremely fresh and youthful appearance which enhances the beauty of the other features of your face.
Pamper Your Lips with Hydration
The skin on your lips is even drier than that on your face, and activities such as eating and drinking can further strip your lips of their natural moisture.
You can always use lipsticks to make your lip pop but if your lips are cracked and rough, the lip colour will look odd on your face instead of enhancing your features.
Also Read: Careprost Eyelash Solution Review
So make sure to scrub off the dead skin cells of your lips at least once or twice a week, use a lip mask to make them softer, and use a nourishing lip balm daily, even as a make-up base before you apply your lipstick.
These efforts will not only make your lips smoother and softer but also make them appear more plump and luscious, a sure sign of youthfulness.
These tips are recommended for enhancing your facial features and you can even make them a part of your night routine or morning routine this year so that you contribute towards a prettier, younger, and more attractive face with each passing day.
---
Interesting Related Article: "Beauty standards changing thanks to selfies and filters"