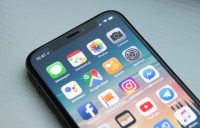 Starting to think about building an application? How to make your mobile app stand out? Building a great and unique application is not as easy as you think; with hundreds of applications that grow in Google Play and App Store, it might be a little difficult for you to create mobile applications. But in this article, you will find out some tips that can help you to make your app stand out.
Mobile application development is essential for progress. New functions, designs, and ideas come out day by day. And businesses are working on their apps to reach their considered target audiences.
it worths taking a look at an android app development agency in Australia. It can help you across your development through a unique method from scratch.
Make a useful app
Making an application is not that difficult. However, it is a significant undertaking to create an application that will be beneficial in all aspects and eventually lucrative for the developer. Some people continue to ignore the latter portion, thinking that pounding their heads against the wall will someday come to fruition.
In order to build a truly effective application, you must first consider your target audience. – As described in the next headline- Consider their requirements and preferences. That is where we begin. With that object locked down, you've completed half of the work.
Create use cases to investigate what the target market needs and desires from an application. You may rely on a wide range of elements that influence your conduct. Examine your rivals and devise a strategy for differentiating yourself and engaging the client with what you have to offer.
Audience research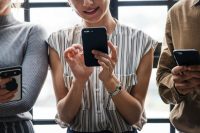 This tool assists you in better understanding your market and selecting your target clients inside a certain niche. You can look at current application trends or interact with a specific social group to identify your potential consumers.
Regardless of the approach you use, understanding specific demands or issues that your software solves empowers you to stand out from the crowd.
Additionally, creating your prototype will very probably necessitate acquiring early imaginative consumers. These individuals will answer your queries regarding the app and help you by providing feedback on the app's flaws.
Before you build a product, a golden guideline is to know your audience. Know your target market before creating a product, then test it when it's finished before releasing it. This will address any queries you may have and assist you in identifying the flaws in your mobile app.
Listen to the voice of the customer and collect their input; this is essential for productive work.
Adaptability to use in different screen sizes
The third thing you should consider is designing more flexibly. There is no one-size-fits-all standard for mobile phones. In business, there are hundreds of different specifications. They all have various functions, display screens, and resolutions, and some include a button while others do not.
As a result, you must make your application's UI flexible to modifications. Sometimes that means maintaining the feature to a bare minimum, while other times it involves adding some more.
You can delegate functionality to external buttons in certain situations, but in others, you must make it a part of the interface. The font size must be readable at all times, and the capability of manual adjustment must be available.
Aside from that, the overall interface scheme should be capable of adjusting to both portrait and landscape screen orientations.
Also, it is appropriate to provide a left-handed version of an app. While it may appear needless in the grand scheme of things, it is a wonderful inclusive gesture.
Ease of use
Users will always be amazed by an experience that just works, regardless of what features are trendy, what the application is for, or what platform it runs on. If they have to struggle with it -or worse, must wait for it to load- they'll probably discard it before moving on to anything else.
An application that needs complex dance routines for your fingertips in order to execute primary actions has a sinister ring to it. While it may be entertaining for individuals who enjoy such things, most of the users will be irritated and will likely go on to another related app.
The fewer steps required to complete a task, the better. That is the rule. Always seek an easier method to accomplish a task. That is the best way of making an app appealing to the targeted users.

Consider a clear copywriting 
When most individuals think of application design, they immediately think about prototypes and graphic assets. Color palettes, fonts, motions, and textures come to mind when you think a bit harder.
While it may not appear to be evident, copywriting is an essential component of any mobile UI design. Every button, menu, or instruction you provide to your users will have some type of copy on it, whether a copy is viewable on the design element itself or accessible via a separate accessibility function, and that copy may add a lot of flavor to your product.
The nice thing about utilizing copy to improve your mobile app designs is that it's such an easy remedy, especially when it comes to live text. If you have a fantastic writer on staff, you can infuse some attitude or humor into your application and you're done! Immediately noticeable aspect.
When you compare that to the difficulty of altering your app's motion, layout, or color scheme, it's simple to understand the ROI of effective text.
Get Feedback from Customers 
The most effective approach to polish an application is through feedback. It works with real individuals and produces genuine outcomes. Many developers are afraid of real-world customer feedback. But even negative feedback may be utilized to improve your application.
You tell the customers what's wrong with a program, and they respond with pleasant recommendations on what's good and what might be improved. They tell you about their feelings. Their opinions are highly authoritative. The important data they provide might help you enhance future app updates.
Additionally, creating your prototype will very probably necessitate acquiring early imaginative consumers. These individuals will answer your queries regarding the application and aid you by providing feedback on the app's flaws.
Conclusion
In any case, it is uniqueness that is important. Are you working on a means to create such a unique application? Don't consider how and when; the time has come. Most of the users think that developers and designers pay attention to them. So care about them! Try to develop the way they want, think about their needs. Design application in a straightforward way that achieves the task at hand. In this manner, you may improve the user experience while also attracting people. That is how you create your application to stand out from the crowd.
Also, a good CRM can help you to make your app stand out. CRM for forex will help you to find new users and make them loyal customers and also a cool option for forex brokers and companies.
Author Bio:
Ayla Anderson is an avid reader and an enthusiastic blogger who writes articles on home improvement, business, Family and beauty. She is also an MBA student who spends much of her time giving advice to newly small businesses on how to grow their businesses. You can follow me on Twitter.
---
Interesting Related Article: "How to find best freelancer mobile app developer?"