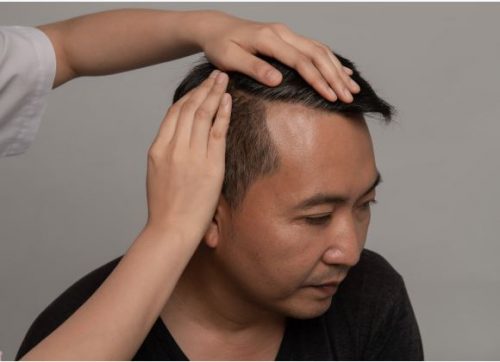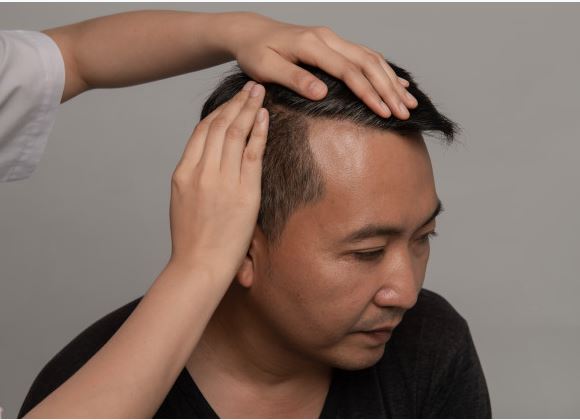 Not everyone can afford the best hair transplant clinics in Istanbul, London or any fancy destination around the world. This is the reason more and more hair loss products have started to pop up recently. They claim to provide a solution to people who are on a tight budget or afraid of undergoing a transplant. 
So if you too are planning on launching a hair loss treatment product then there's a sea of competition waiting for you. The only way to breakthrough is by having a solid marketing strategy, and that's exactly what we're going to help you with. 
Here's how you can be a top seller in the market:  
What are Hair Loss Treatment Products? 
Although 70.5% of patients suffer from androgenetic alopecia, genetics is not the only cause of hair fall. Consequently, to treat different causes, different types of treatments are proposed. The most popular being: 
Supplements

– to treat deficiencies 

Shampoos

– to combat scalp conditions 

Sprays

– to regrow hair on balding areas 

Medications

– to limit DHT production or other factors causing hair fall 
5 Successful Ways to Market a Hair Loss Treatment Product 
1. Promote Your Products on Social Media 
With millions of users around the globe, there is no doubt social media platforms are one of the best channels to reach out to your potential customers. You can make use of paid ad campaigns to instantly reach potential customers while also keeping a track of your budget.  
Platforms like Instagram have a 'Shopping' tab dedicated exclusively for businesses. Facebook has also come up with a 'Marketplace' tab to entertain customers. Whereas all including Snapchat and Twitter have joined the race by featuring advertisements. 
Hence, social media is an ideal market for selling your products. Here are some tips to stand out: 
Keep your page updated. 

Invest in targeted ads 

Join hands with influencers 

Add shopping links with each product uploaded
2. Design a Website  
Relying on social media alone will not give your products the desired attention. A website, solely dedicated to your business, will allow you to share all necessary details with your customers. Plus, it would also make your business look more credible. 
So, build a website that shares what you have in the catalog, how your products are different, and what magic ingredients you use to solve hair problems. 
3. Target Hair Salons 
When people start losing hair, they often take tips from their hairstylists. So, if the hairstylist recommends your product, then it's bound to leave an impression. 
Do some research, find out the most popular salons, and partner with them. Ask them to utilize your products in daily practice and educate their customers about them.  You can also give these sellers bonuses by sending free products or discounts on reaching monthly sales targets. 
4. Your Customers Love Discounts and Promotions 
Offering holiday discounts has been a rewarding trick for businesses. Take advantage of it and design customer-friendly deals for any events around the corner. You can also target hair specific holidays like National Hair Day celebrated on the 1st of October to reach target customers. 
Offering discounts to those giving referrals, regular customers, and social media followers are all successful ways for popularizing your products. 
5. Make no Mistakes at Your End 
High quality and services will make customers a promoter of your products. Along with selling the most effective products, there are some other customer appealing factors as well:
Customer Service:

Someone should always be there to address the customers problems

Shipping:

Fast shipping will increase the number of your loyal customers 

Return Policy:

An easy return policy will help earn the trust of customers
Way Forward 
With a continually evolving digital world, the trends of marketing undergo frequent changes. If you can't keep a hold of everything, consider hiring a marketing expert capable of improving your website's Google ranking, optimizing social media profile, sending emails, and for other necessary tasks. 
And always remember to stay transparent with your customers. Avoid aggressively marketing your product by claiming it to be a "magical" remedy for hair loss.
---
Interesting Related Article: "5 Most Popular Hair Extensions To Enhance The Beauty Of Your Hair"