Due to the COVID-19 pandemic, workplace habits and cultures have changed. New employee requirements have emerged with greater expectations in terms of flexibility, especially for large companies. With technology and AI, workers in this generation can do more tasks without a physical office and want to work for companies that provide that flexibility. Younger generations want to be able to work from anywhere with the latest technology. 
With a hybrid workplace, you can cut office, maintenance, and even employee travel costs. However, it's not a viable solution for your company if implemented incorrectly. 
To formulate an operational strategy, one must be cognizant of the needs of the team and the role of the office in company culture. Make sure to work efficiently to challenge teams through various responsibilities and tasks. Maintaining a company's corporate culture while employees work in their everyday micro environments and cultures can be tough. 
Formal communication is on the rise, with informal communication becoming scarce. By providing hybrid workplaces, leaders can improve their company culture and achieve a win-win situation. Leaders need to develop and stick to unified company culture by thinking about the common values they seek to strengthen. Leaders also need to consider where their organization can share these new norms and values. 
Not only do hybrid workplaces offer an amazing work-life balance, but they will also increase productivity. This is because the company can create a clear line between work time and playtime. For example, employees are able to enjoy some recreational activities while still focusing on their job. Just make sure you have set up your hybrid workplace correctly to reap these benefits. 
When companies work through 'hybrid schedules', they should have an office as a social space that has culture-formation and social bonding. It will also be more cost-effective to have employees come into an office when they are needed or wanted. In the end, it will create a better working environment for your employees and in turn, make them more engaged and productive. Innovative company leaders are focusing on a hybrid workplace. Without one, top talent will leave and the company will suffer. 
With the help of data and Organizational Network Analysis, you can communicate change more effectively, plan remote and office presence smartly, and redefine the role of office-based collaboration patterns. 10%-15% of communication costs can be reduced by working closely with Influencers. 
"Employee involvement and bottom-up initiatives are part of our culture. Influencers are the ones who have a lot of valuable information and knowledge. They represent the employees of our company with their feedback, and they bring our programs to life with ideas and creativity, enabling us to respond to the real needs of our colleagues."

Diána Müller, Head of Organizational Development & Talent Acquisition at Telenor Hungary 
Reference: 
OrgMapper provides consulting on how to expand communications quickly in all pockets of the organization to tackle business problems effectively. Over the course of more than a decade, we have found ONA to be beneficial for employee engagement. It increases the cohesion and satisfaction with the company, which becomes a personal and empowering experience for employees. 
About the Author: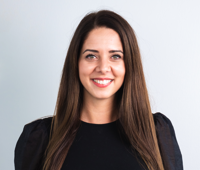 Lotti Ács-Biró
Marketing at OrgMapper, developed by Maven7
---
Interesting Related Article: "Overcoming The Challenges Of Hybrid Working"