Moving to a new country and don't know how to get started? Well, that won't be an issue anymore if this is your first-time relocation, then this article will be helpful to you. Many people face difficulty while shifting their household. Many people face problems when shipping electronics because they are fragile. We will be discussing a shipping guide to ship your electronics to ship your refrigerator, computer, or to ship TV internationally. This article will help you with moving your household to a new country with ease.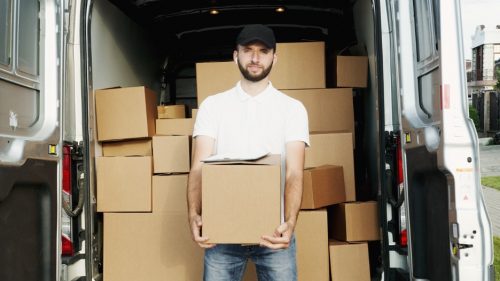 Choosing Your Shipping Method
There are various methods of shipping, such as by air or sea. You should know what shipping method you will be used to ship your household. Many people prefer freight trailers as this is one of the most convenient and effective ways to ship your materials along with being a cheap method. First of all when you ship TV internationally or ship any other electronics furniture, then choose the best shipping option you can.
Select A Moving Company
The next thing that you have to do is to select a moving company to move the belongings. Get recommendations from your friends or family for the best moving company. Get online and check for the reviews for the company. Note down the names of all the shipping companies which you feel are good to do the job. The next thing that you have to do is contact all the companies that you have noted down. Now ask them for the pricing and the services they offer. Compare the features of all the moving services along with the price they are offering the services at. Select the best company and get the estimate.
Do The Packing
This is one of the most important parts of shipping your belongings to your new country. You must pack your items very carefully. When you are relocating your household and belongings then you should know that it will also include fragile items, so you must pack them very carefully. Get the boxes, foam sheets, bubble wrap, marker, and tape to pack the items. For fragile items like TV, monitors, and other stuff, use bubble wrap and foam sheets to protect them. Pack the bigger items first and then the smaller items. Seal the boxes with tape, and with the help of the marker, label all the boxes with the items inside them. Next place them. You can stack them in brick form as this will apply less pressure on the boxes below. Do not stack anything above fragile items.
Loading And Moving
Now hire someone to load the truck with your belongings. This will be helpful if you ask a friend to help you with the process. If you have hired a moving service, then they will do the job for you. Once you have loaded the truck, make sure to list down all the items that you are shipping.
Getting A Travel Insurance
Before you make your move, you should make sure that you have travel insurance. Generally, the moving service you hire will provide you with travel insurance. You should ask your moving company about the travel insurance and whether they will be providing it or not. Travel insurance ensures all your belongings are safe inside. If you find anything missing or damaged you can report it to the moving service or the insurance company and they will make sure that you get your replacement. In the ideal situation, the insurance company will replace the damaged item with the new one. In case when they are unable to find the replacement they will pay you the amount for the product that is damaged or missing. Make sure you must check your items when you reach the destination. However, it is not necessary to report just when you reach but to avoid any negligence you must check everything when the items are delivered to you.
Final Words
These were some moving tips to help you ship TV internationally, ship any other household. When you are choosing a moving and storage company ensure that they provide the services you need at a reasonable price. Get the moving estimate from them before you make your move. Having a moving checklist will also ensure stress-free moving. Get moving quotes from the moving companies in order to avoid last-minute hustle and bustle.
---
Interesting Related Article: "Pre and Post Moving Checklist: Relocation Made Easy"