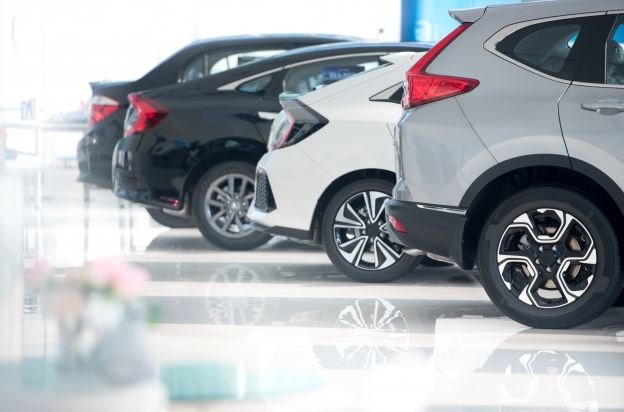 Last year the COVID-19 pandemic hit the world over and after months of lockdowns and restriction, America is currently facing a very unusual crisis- the country is facing an acute shortage of new cars. This is perhaps happening for the first time in history that buyers are lining up at car dealerships with cash, ready to markups but automakers just do not have cars to deliver. And this strange situation has resulted in a meteoric rise in the prices of used cars. So, if you're planning to buy a cheap car like a used Chevy Bolt, now perhaps it won't come to you as cheap as you would expect it to.
Back in 2020, car sales went down and the industry suffered. There were no sales, lockdowns meant people weren't going down, dealerships had to shut down and even assemblies had to halt production. Cash crunched automakers and other allied industries had to let a few employees go off and it was a bad time.
However, as things started getting back to normal, the demand for new cars spiked like crazy. Cash-rich buyers were crowding showrooms to get a new car and nobody in the auto industry had ever projected and predicted such a surge in demand and almost all of them were caught by surprise. After a year of lockdown and after a year of sitting at homes, not spending all that much on holidaying, partying, and traveling, many people had a good amount of cash sitting in their accounts. 
Further, the stimulus cheques from the Federal Government came in and many people simply found that they have surplus cash and what's a better way to spend it on a new car? Hence, many queued at showrooms for new cars only to find that the dealerships had a very low and limited inventory than usual.
The biggest factor that contributed to the low inventory and hit production is the massive shortage of semiconductors. An average road car has hundreds of electronic components and almost all of these are governed by microchips and semiconductors. Semiconductors are made out of silicon but silicon is also used to make COVID-19 vaccine vials. With vaccine production ramped up all over the world, large supplies of silicon have been diverted towards vial manufacturing. 
Thus, semiconductor and microchip production has taken a hit and that's further halted the production of cars. Many automakers have had vehicles lying idle on their lines waiting for electronic items to fit in for months! Many automakers had to take radical measures and cut down on many features in their vehicle to cope up with the semiconductor inventory.
All these factors have led to a tremendous shortage of new cars and many buyers are shifting towards buying a used car. As a result, the demand for used cars has gone up and so have the prices. Used car prices have jumped up by over 20% compared to last year and the average used car transaction amount is about $25,400 currently which was about $20900 last year. And this might not seem a very ideal situation to make a car purchase but you can still book profits and make a good financial decision even at a time when there are shortages and car prices have gone through the roof.
First up, if you're looking for a new car or even if you want to upgrade from your existing car, you could just simply fetch a great trade-in value. Dealerships are ready to shell out money for getting used cars and if you have one, you might just end up getting a much better deal on it than you normally would. Many dealerships have been found calling their customers to whom they sold cars a couple of years ago, asking them whether they would like to sell their current car and get in line for a new one. Dealerships all over are in a dire need of used cars and this might be a great chance to book yourself a profit by trading in your used car at a higher price.
Secondly, to lure buyers away from new cars, many automakers are offering lower APR rates on factory-certified used cars than the new ones. For instance, Toyota is offering an APR rate of as low as 1.9% on used Camry's, Corolla's, and RAV4's while the lowest rate on any new Toyota anywhere in the country is not less than 2.9% percent. Now, if you're looking to finance your car, getting a new car at a high rate of interest doesn't make sense at all. 
Reap the benefits of lower interest rates on the used ones and it would help you save a lot of money. Further, some people sold their existing car for a new one since they were getting a good trade-in price and as a result, there are quite a few fresh, well-kept, low mileage cars on the used car market that you can get at a way cheaper price than a new one.
Now, if you already have a car on a lease, we would recommend you consider a lease buy-out. If you're nearing the end of your lease cycle, you might get a very low buyout price than you'd buy the same used car from a dealership. The vehicle's value at the end of the lease cycle was calculated years ago when you signed the lease contract before the pandemic and the shortages hit and that's why the current market trends and prices won't apply to it. 
Getting a lease buyout would just help you save a good sum of money than altogether buying another used or new car. Moreover, you can later trade in this car for a higher price and maybe get a new one.
So, these were a few tips and tricks that could help you save on your next car purchase even when the prices are soaring. You just need to play your cards right and you could end up saving big. So while the shortages are still there and while the prices are still high, take all the advantage that you can and book yourself a good profit on your next car purchase.
---
You may be interested in: Tips for Finding the Perfect Car