Introduction: Why You Need a Business Bank Account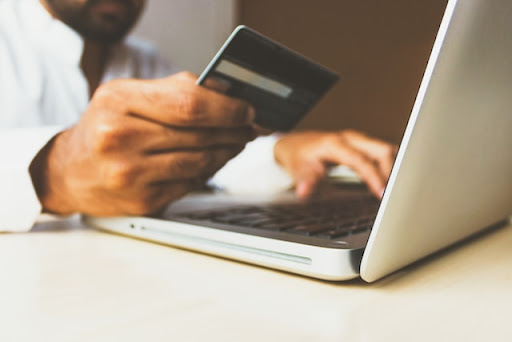 As an entrepreneur, differentiating between individual and commercial finances is vital for supporting financial health and avoiding confusion when it comes time to pay taxes. That's where a business bank account comes in. Opening it can make all the difference in managing your finances effectively. Let's look at what you get:
Firstly, it provides a clear line between your individual and commercial expenses, making it easier to track your financial performance. So, you can more easily calculate your expenses, profits, and losses, and accurately report them on your tax return.

Secondly, it gives your company added credibility. When you use a personal account for business transactions, it can make your company appear unprofessional and unestablished. However, having a separate account shows that you are committed to your organization's success and have taken steps to establish it as a legitimate entity.

Finally, you can get pros such as higher transaction limits, lower fees, and better access to credit. With all these strengths, it's clear that you should use a business account in maintaining financial stability and success.
You can not only get advice online but also open a new business account with Transferra. Take advantage of all the benefits now!
Determine the Type of Business Account You Need
Before finding out how to open a business bank account in the UK, you need to be prepared. When it comes to choosing the right type, there are a variety of options available to meet the specific needs of your company. They can include checking, savings, and merchant services accounts, each with unique features and benefits.
One of the first factors to consider when choosing is the type of transactions you will be making. If you anticipate a high volume of them, the first type may be the best option. It typically has higher transaction limits and may offer features such as overdraft protection and online bill pay.
On the other hand, a savings account may be a better option if you want to earn interest on deposits while still having access to the funds. This type typically has lower financial limits but may offer higher interest rates.
In addition to these options, some banks may offer merchant services accounts specifically designed for businesses that accept credit card payments. They can provide features such as credit card processing and fraud protection.
When choosing, it's important to consider the fees and charges associated with each account, as well as any additional features that may be offered. Taking the time to research and compare the different options available can help you choose the variant that best meets the needs of your company.
Overall, determining the type of account you need is a critical step in managing your finances effectively. By making a proper choice, you can streamline your financial management and set your organization up for success.
Gather the Required Documents and Information
Before starting, it's essential to know how to open a bank account for a business and read all information to ensure a smooth and efficient process. The specific documentation needed can vary depending on your company type and location, so it's important to research and prepare accordingly. So, let's learn what you need.
Typically, you'll need to provide some form of identification, such as a driver's license, passport, or government-issued ID. You may also need to bring proof of your registration, such as:
a certificate of incorporation;

a partnership agreement;

LLC operating agreement.
In addition to these basic documents, you may also need to provide tax code, such as an Employer Identification Number (EIN), and proof of address, such as a utility bill or lease agreement. It's important to have all the necessary paperwork, as missing documents can cause unnecessary delays and frustrations.
Overall, taking the time to gather all the required documents and information can make the process much smoother and more efficient. By being prepared, you'll be able to do everything quickly and with minimal hassle, setting you up for success in managing your finances.
Visit the Bank and Open the Account
Now that you have gathered all the necessary documents and information, it's time to visit the bank. The process may differ depending on the financial institution, but it generally involves meeting with a representative who will guide you through the process. During your visit, he will likely ask you questions about your company, such as its legal structure, industry, and expected transaction volume. They may also ask for additional documentation, such as a business plan or financial statements, to assess your financial health and viability.
It's essential to ask any questions you may have during this process, such as what fees and charges are associated with the account and what additional services the bank offers. You should also take the time to read the terms and conditions of the account carefully, ensuring that you fully understand all data.
Once you have completed all the necessary paperwork and provided all the required information, the bank representative will typically give you a debit card, checkbook, and online access to manage your account.
Opening a business bank account may seem like a daunting task, but with proper preparation and guidance, the process can be seamless and uncomplicated. By following these steps and being prepared, you'll be on your way. So now you know how to open a business bank account online. Let's move on to the final steps.
Set Up Online Banking and Bill Pay
After opening your business bank account, it's essential to set up online banking and bill pay. The first provides convenient access to your account from anywhere at any time, allowing you to view transactions, transfer funds, and manage your finances effectively. To set it up, you'll typically need to create a username and password and follow the bank's instructions to link your account. You may also need to download the mobile app to access all data on the go.
In addition to online banking, setting up bill pay can simplify your accounting processes by allowing you to pay bills directly from your account. This can save you time and money by avoiding late fees and ensuring timely payments. To set it up, you'll need to provide the necessary information for each bill you want to pay, such as the account number and payment amount. You can then schedule the payments to be made automatically or manually, depending on your preferences.
Overall, setting up online banking and bill pay is an essential step in effectively managing your finances. By utilizing these tools, you can streamline your accounting processes, reduce the risk of errors, and save time and money in the long run.