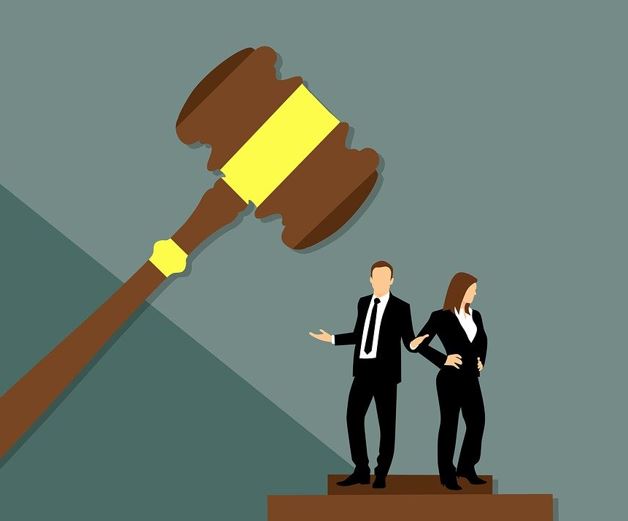 Family law is a great niche to practice law for many reasons. Because it is such a niche, there is a lot of competition. 
To complicate matters, people are less likely to ask their friends or family for recommendations on divorce lawyers than they are in other areas of law. This is because they often feel ashamed or embarrassed about their situation. That's where your website comes in. 
If your family law website does not rank on Google's first page for relevant keywords related to divorce, it is probably last. That means optimizing your website is essential.
Although we don't like it, it's the truth. How do people find divorce lawyers? They use Google to search for them. Each month, there are 49.500 Google searches for "divorce lawyer". The question is, "How can you keep from being lost in the shuffle?"
These six steps will help you boost your SEO rankings and rank at the top of Google for highly competitive keywords like "family law attorney near me".
Keyword Research
A great place to begin is to think about the keywords or topics you want your website to rank for. At least ten keywords should be taken into consideration. 
Once you have identified a few topics, identify key keywords that apply to each category. If you are a family lawyer and want to rank for a topic such as "getting custody", then you should think about keywords people might use to find you.
A Blog that Answers Potential Clients' Common Questions
Blogs get 55 % higher web traffic and a staggering 70% more leads than websites that don't have one. A blog can help you rank higher than other law firms. Every blog post counts as a new page in the index and improves your credibility.
Writing about topics that interest your audience is the key to a blog that's successful. It would be logical to blog about common DUI charges if you are a DUI lawyer. Give people something of value that will encourage them to visit your site for more information. 
DON'T make it a self-promotional blog post. Instead, focus on legal advice and hone in on your strengths. Your readers should be able to find solutions and expert information.
Google will consider you more credible if you get more people to visit your blog.
Use Relevant Keywords to Optimize Your Website
It's now time to use all those keywords on your law firm website. To help Google find your website, you should have keywords on every page of your website. Make sure you include all the keywords in your keyword list every time you write a blog post. Google will see more keywords and you'll leave more breadcrumbs for potential clients to locate you.
Link to your Own Content
The popularity of your website's links can be thought of as its Google ranking. Google will trust your website more if it has more links back to it. Google can recognize your website's content by linking to it, increasing your search rank. Every time you link to another page of your website, you are strengthening your authority.
Register for a Google My Business Account
Google My Business is a completely free listing directory. It is your direct link to Google Maps and Google Local Search Results. There are many business directory websites, but Google is the best.
72% of consumers believe that a positive review from Google is as trustworthy as a recommendation from a friend. If you can establish a 5-star rating for your law practice on Google, you will reach more potential clients.
Getting more reviews from clients will not only improve your search engine rankings but will also help you establish trust.
Analyze your Results and Improve Them
It takes time to build a winning SEO strategy. To get the best results, you will need to continue to experiment and learn from your mistakes. You can refine your results as you go. Google Analytics is a great tool to check how SEO efforts are performing, and how high you rank.
Law is your area of expertise, not SEO. But SEO can be a great thing for your law practice. It's true, SEO requires a significant time investment that is not always workable for busy lawyers. It may seem impossible to add another project to your already busy schedule.
An SEO expert might be something you should consider. It may be easier to outsource your SEO to someone else than to do it yourself. SEO professionals are not only convenient but also an investment. If you don't want to add another expense to your budget, you can schedule more time to work on your SEO marketing strategy.
Implementing a strategy that includes the best SEO for lawyers will increase the number of leads and boost your revenue. It is vital that you have a process for contacting leads to your law firm once they contact you. You can't afford to not invest in optimizing your website.
---
You may be interested in: Saving Money and Time During a Divorce