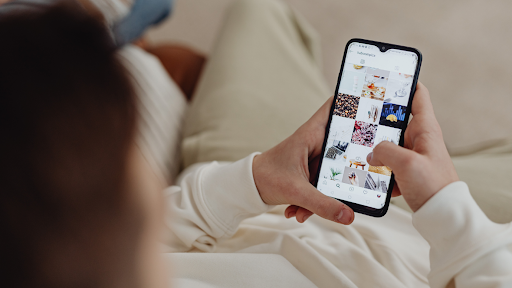 Optimizing your Instagram profile is a great way to boost your engagement and conversions on Instagram. It takes a viewer just a few seconds to scan your profile and make their mind up about it. In those few seconds, you can make or break your chances to gain a potential follower, fan, and customer. In today's blog, we'll look at how you can optimize your profile to rocket your conversions. Let's begin!
To do this, a study in detail the likes, comments, hashtags, follows, and interests of your target audience using the online tracker Instagram activity Snoopreport. Snoopreport Instagram tracker handles everything in the cloud and shows you insights about someone's activity on Instagram. Pull Instagram activity data from up to 36 weeks in the past. Deeper retrospective activity reports are available upon request. Maximize your Instagram marketing performance with activity tracking built for Instagram marketing professionals. Target Influencers and opinion leaders, confirm engagement among certain users, and understand your audience like no one else can.
Choose an Eye-Catching Profile Photo
Your profile photo is the very FIRST thing people notice about your profile. If you're an individual, make sure your photo is clear, well-lit, and reflects your personality. If you're a brand, make sure your logo is optimized for small resolutions and is easy to understand. One of the best tools available to create an attractive profile photo is Canva's free profile picture maker, so, be sure to give it a go!
Write a Captivating Bio
Your bio should be short, sweet, and to the point. The majority of people will scan your bio, rather than read it word for word. For this reason, make sure your bio is concise, well-structured into bullet points, and easy-to-digest. Famium has several blogs on how to craft the perfect bio, so, be sure to give it a read!
Add Link in Bio
Adding a link to your bio gives a great impression to your visitors. It lets them know that you are serious about what you do. Whether it's a personal blog website, a professional landing page, or a link tree, always make a point to include a link in your bio. It will tell your visitors that you mean business. 
Use Story Highlights
A user will first scan your profile photo, then your metrics (followers, following, post counts), then your bio, and the very next thing would be your story highlights. Similar to your link in the bio, your story highlights (if done correctly) will give a great impression to the visitor. Create multiple highlights with custom covers/icons to let your viewers know that you are a genuine person with interesting content.
Post Regularly
One of the first things that people will notice is the date of your 'latest post' on Instagram. For this reason, it's a great idea to keep your profile updated with new posts. Aim to post at least a few times a week. A profile that is posting regularly gives a great impression to the viewer and lets them know that you are an active profile/business.
Post Stories
Stories immediately let people know that your profile is active and in business. Posting stories is a great way to showcase to potential followers that you are posting regularly on your profile. As such, your viewers will be enticed to follow you, to keep up with your content.
Following these simple steps can make all the difference when it comes to optimizing your Instagram profile for maximum engagement. So, get out there, start posting, and watch your followers grow! Good luck!