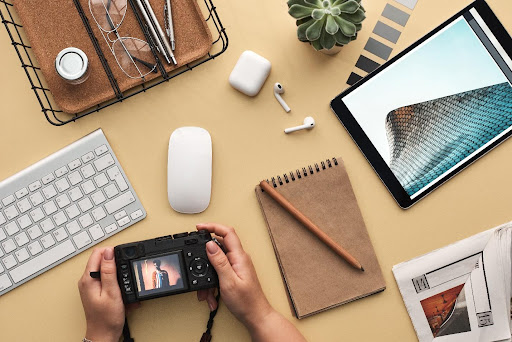 What do we know about the supply chain? It can be described as the process of getting a certain product from one place to another and can be defined as a global network that's employed to deliver different services and products.
Every, even remotely experienced business owner will tell you that precisely supply chain management is one of the most essential parts of every company and that without it, no business can thrive and be successful.
Its main goal is to increase the income through enhanced customer satisfaction. If you would like to make it more efficient than it currently is, then we would recommend you to cast your eyes on these tips below.
Have You Ever Made Use Of Fulfillment Centers?
The truth is, a plethora of e-commerce companies frequently have either one person that is dealing with different tasks, or maybe a small team of only several members. This just goes to show, that in both of these situations, people have a lot of things on their plate.
And if that's the case with you, then maybe you should consider sharing that burden with somebody else. What do we mean by that? We think that maybe you should join forces with fulfillment specialists because they can be of huge help when it comes to packaging, storage, and delivery of your products. By doing so, you'll be able to focus on other, equally important tasks.
So what are the main benefits of collaborating with these people? Namely, with their help you will not only improve the efficiency of your supply chain, but you'll also drastically lower your expenses, because normally they have warehouses that are here to store your goods, plus they also have employees who will prepare everything that needs to be shipped and delivered for you.
And since they operate on a bigger scale, you won't be obligated to pay huge fees to execute all these tasks.
Having A Good Relationship With Your Suppliers Is Always Desirable 
In every industry and line of work, having good communication with people you work with must always be one of your top priorities. The same goes for your suppliers. If your overall communication with them is at an admirable level, you'll become a lot more organized and will prevent numerous potential problems and delays.
There's no need to remind you how essential it is to have a supplier you can lean on because precisely this person is responsible for monitoring the work-in-process inventory stage, which affects the quality of all the goods you sell and how fast you are capable of acquiring more inventory.
If you're working with a person who is anything but professional and responsible, it's going to seriously impact your business, causing a variety of different issues and delays. Therefore, it's pivotal to continuously work on this relationship, just to ensure you always have a trustworthy person by your side.
Opt For Automation Solutions That Are Effective And Precise
As an entrepreneur, you probably already know how order picking can often be very tiring and time-consuming. According to some reports that we found online, a single warehouse normally spends almost seven weeks each year on redundant walking and many other things.
In other words, it spends more than 260 million hours of labor which is approximately over $4 billion, which is quite unbelievable, right? Precisely because of this, business owners are trying to think of efficient ways to decrease their expenses as much as possible.
One of the best ways to do so is by implementing automation solutions. In the past couple of years, a lot of companies have turned to robotics with the goal to speed up their fulfillment processes.
And this shouldn't come as a surprise since it has been proven several times before that human-robot teams are actually a lot more effective and productive in comparison to other robots and humans.
Furthermore, a bunch of these collaborative robots are able to increase the efficacy and accuracy of various challenging and exhausting tasks, like order picking and put-away allowing warehouse operators to focus on other, more expensive and time-consuming warehouse processes.
Have Experts On Your Team
None of these abovementioned steps are going to be of huge help if you do not have a team of skilled and resourceful employees. If you want your supply chain to be effective, then you need certain steps to develop a training plan for them

Different problems can unexpectedly arise in the supply chain which can oftentimes lead to various unplanned costs. If you want to avoid this and ensure you stay on the right track, then be sure to follow all these suggestions above.
---
Interesting Related Article: "Maximizing Supply Chain Resilience through Diversification & Risk Management"