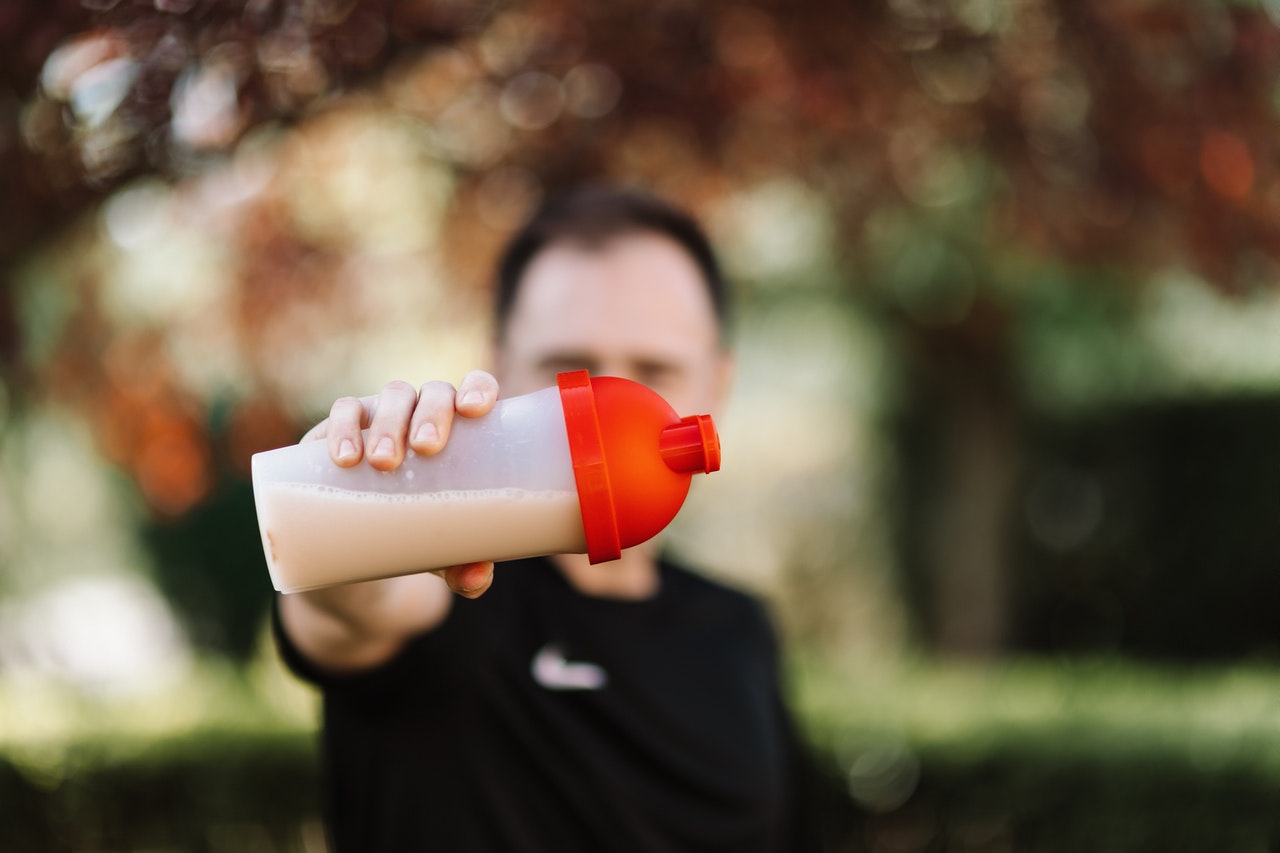 Shopping for protein powder can prove challenging. Although it is great that more supermarkets than ever are selling a wide range of protein powders, finding the right supplement that suits your needs can be a daunting experience. 
Before you begin your protein powder shopping spree, you should know about the different products on the market first. There are proteins available that can help you lose weight, others that help you gain muscle, some that will help you put on a few pounds, the list goes on. Before going to the supermarket, find out what your goal is, and what you want to achieve from taking the supplement. 
Read the Label
If you want to buy a protein powder that is made from wholefood sources, it's of vital importance that you read the label first. If you come across a powder with a long list of ingredients that you have never heard of before, the ingredients will have been synthesized in a lab. Most consumers want to avoid investing in protein powders with solvents such as artificial coloring, GMOs, and preservatives. 
Try to find a dietary supplement with only a few ingredients. These products often have fewer additives, chemicals, and fillers. Manufacturers add these to their protein powders to reduce the cost of taking the supplement, and to bulk up the product. 
People who are looking to gain weight often purchase protein powders consisting of large amounts of artificial sweeteners and sugars. These synthetic toxins can lead to all sorts of health problems, including gastric distress, mental health problems such as depression, and migraines. However, most supermarkets sell supplements without any added sugar. 
For more information about protein, check out the best GNC protein powders.
Your Goal
Most people who work out on a regular basis have a goal in mind which is what motivates them to invest in protein powder. Although protein powder can cost you a pretty penny, these dietary supplements can help you achieve your goal, as long as you purchase the right product.
Lose weight: When most people think of protein powders, they often think it is only used to gain weight, build muscle, and speed up recovery time. However,

a lot of fitness enthusiasts looking to lose weight also use protein

. Some powders on the market can help increase satiety, which can help a person lose weight. If your main goal is to shed a few pounds, you will want to avoid buying a powder with added sugar. The next time you are in the supermarket, look for casein protein powders, as these products are ideal for those looking to lose weight. 

Gain muscle: If you want to gain muscle, you will need a lot of protein in your diet. These supplements can help increase the amount of protein you get in your diet. To increase your muscle mass, look for a supplement that has a high protein to calorie ratio. 

Gain weight: A lot of folks struggle to gain weight. Some find it almost impossible, but there are powders out there that are specifically designed to help people put on a few pounds. If gaining weight is your main objective, then you should buy a powder that contains lots of carbohydrates and fats.
If you are happy with the current condition of your body, you should consider investing in protein powder that helps you maintain your physique. You should look for a concentrated powder that helps you maintain your body's muscles.  
Health Problems
If you are focused, and you are planning to stick to your new diet, you might end up taking protein powder on a daily basis. It is vital that you choose a powder that doesn't have any adverse effects. If you take a protein powder, and you notice that it is damaging your health, you should stop immediately, or consider asking a medically trained expert for advice. Here are some of the harmful adverse effects that some people experience when taking certain protein powders:
Diabetic: If you suffer from diabetes, you have to be extra careful when shopping for protein powder. Protein doesn't taste good on its own, which is why most protein powder manufacturers add artificial sweeteners to their products. If you are diabetic, find a supplement that is low in carbohydrates, and with no sugar whatsoever. 

Gluten allergy: If

you follow a gluten-free diet

, look for a powder that doesn't contain gluten. People who are lactose intolerant should choose a hydrolysate whey protein. 

Irritable Bowel Syndrome: If you suffer from IBS, then you should speak with a medical expert before taking protein powder. A lot of these products contain maltodextrins and dextrins, which can have a terrible impact on your health. 
Even if you have underlying health problems, you should be able to select a protein powder that won't have a negative impact on your health. However, don't just buy the first powder you see in the store. Take your time, do a little research online, and don't hesitate to ask an experienced dietitian for help.