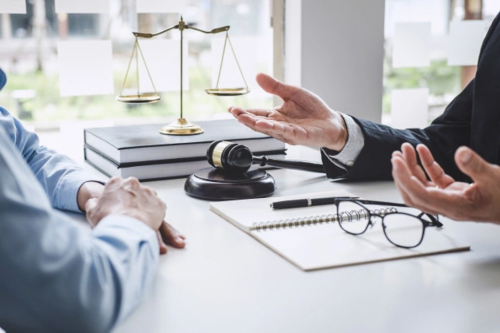 You might need a personal injury lawyer if you want to file a lawsuit against those who have harmed you. Most of them do not require prepayment for legal services; instead, they only need a percentage of the settlement after collecting it. Therefore, it is important to find the right lawyer for your case.
A good personal injury attorney can help you secure your settlement fast and also negotiate with your insurance company. This is something that may prove challenging as you follow up the settlement by yourself.
It would be best to find professional lawyers who meet all the requirements using our advice so that you can be sure that you can fully trust and rely on them. This means looking for specific qualifications that match your needs and characteristics that can give you peace of mind. Johnston Law Firm has one of the top rated personal injury attorneys in Portland who can help you secure your settlement fast, or take your case to trial if necessary. Here is what to consider when looking for a personal injury lawyer.
Focus Area
There are many types of cases, and some lawyers and firms focus on specific types. First, think about which category your application falls into before making a choice. This is important because lawyers who are in their field have gained more valuable experience with these types of cases and can provide more resources to ensure a fair settlement. Some types of cases will take more of a scientific or technical background than others. For instance, some medical malpractice and brain injury cases require an attorney with an in-depth understanding of physiology. If this is your claim, make sure you find the best Los Angeles brain injury attorney.
Experience Level
Once you have narrowed down the list, check the experience level of each lawyer. Some firms may have all the required qualifications but still remain new to the field. More experienced lawyers may be of more value to you, as their approach and methods have already been tried and tested.
Reviews
Then see if the lawyer or the firm's clients have anything to mention about their services. In some places in the United States, such as California, people often hire lawyers without asking anyone for their testimonies. Their testimonials can serve as proof of their experience by providing you with a more specific description. Customers are unlikely to give false praise, especially if they left with a satisfactory settlement. It can be a reliable way to find out more information.
Reputation
Clients are not the only clients of potential law firms like Kania Law. Personal injury lawyers also need to have a good track record in the judiciary and insurance companies. This is not only additional qualifications but also the possibility of obtaining sufficient compensation in the future.
Personality
The last thing you need to note on our list is that your lawyer must have the correct personality. You should also be able to get along with your lawyer as he or she will handle a large portion of your personal matters. It is better to spend so much time and energy with someone who is on the same wavelength as you.
In particular, a lawyer is best at these three qualities: accessibility, trust, and honesty. You should find a personal injury attorney with whom you feel comfortable discussing the delicate issues related to your case. Your lawyer must also demonstrate personal integrity and be ready to give you all the details.
Finding a good personal injury lawyer will be much easier if you have a better understanding of who you need to look for. Investigate your own reasons for filing a lawsuit so that you can express your concerns well to a potential lawyer. Having the right person next to you can make the process easier and reduce stress. Don't be afraid to keep looking, as it will be worth it in the end to get the best possible settlement.
---
Interesting Related Article: "How to Prove Your Pain and Suffering After a Personal Injury?"