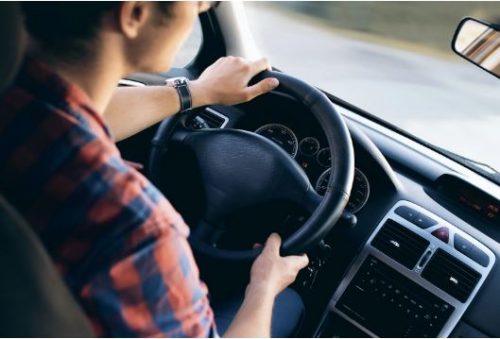 As a new driver, one of the things you may be dreading the most is venturing onto the motorway. We get it. The motorway may feel intimidating, overwhelming, and just not what you're used to. But don't worry! It's very normal for new drivers to feel like this, and there's plenty of things you can do to prepare. Esteemed driving school Beverly Slater offers the following tips to best prepare you for the tricky task of navigating the motorway.
Plan your journey
Planning your route so you know exactly where you're going is a great way to avoid stress and reassure yourself that you're going the right way. A few minutes before you leave,  get your sat nav set up and ready to go if you have one. Using a satnav may help you feel at ease as you have something guiding you as you drive. Make sure to carry out checks on your car to prevent any mishaps from happening when you're on the road. Taking these steps to prepare can provide reassurance and help your confidence in knowing you have planned as best as you can.
Get some practice in
As a new driver, you may be raring to get behind the wheel and depart off on a road trip at your first chance. But this may overwhelm you if you haven't practised beforehand! It may be best for new drivers to get acquainted with their cars, the roads, and other road users first. Practice driving by picking up your friends, taking a family member to work, or just driving down to the shops by yourself. This solid practice driving on the usual roads will boost your confidence and prepare you for more difficult challenges; like the motorway.
Take a pass plus course
Pass plus courses are designed to get new drivers accustomed to driving in more challenging settings such as motorways, bad weather conditions, and night driving. These courses are made for boosting confidence and easing anxieties when it comes to all your driving concerns. If you're someone that feels as though they need the help, a pass plus course may be what you need to best prepare for the motorway.
Remind yourself of the rules
As you know, the motorway has different rules than what you're used to. It's important to
remind yourself of all the road signs and rules that you learned from your theory test. The national speed limit for driving on the motorway is 70mph and must be observed at all times. Reminding yourself of these rules can help protect yourself and others, so it's best to get acquainted again.
---
Interesting Related Article: "The Best Procedure to Take After a Car Accident for New Drivers"