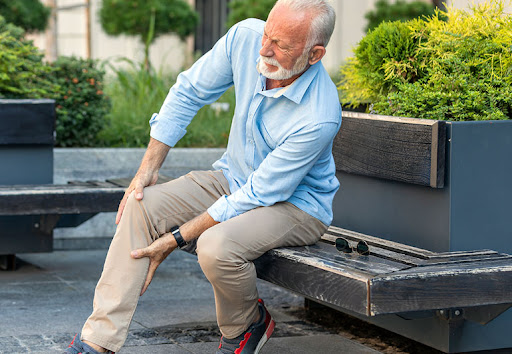 Unfortunately, joint pain is becoming more and more popular even among youngsters and that's alarming. And if you look at the stagnant lifestyle, it becomes pretty much logical why joint and muscle pain is a part of life. However, there can be many reasons such as a medical condition, injuries, etc.
So if you are suffering from neck pain in your neck, and other vulnerable joints, this page is all that you need to read. Today, I will shed light on how to prevent joint pain and what are the best joint health supplements that can help you get relief from the ongoing affliction. Let's find out more!
Why does joint pain happen?
Joint pain can be due to so many reasons. However, age is still the major factor in why you may have arthritis or weaker joints and muscles. If you particularly talk about arthritis, it's due to poor immunity of the body that impacts the tissues.
Moreover, arthritis can be due to problematic metabolic conditions. Although arthritis can be inherited, if you have poor health and immunity, you better take essential vitamins and supplements.
How to Prevent Joint Pain- Easy Tips
There are so many tips that you can work on to prevent joint pain and annoying muscle cramps. Here are the few most result-oriented and "easiest" tips that should help you get rid of joint pains. For instance, you can change your lifestyle and cut some of the foods that you think are favorable for your health.
Wear comfortable footwear
Changing your footwear from stylish to comfortable is the best tip that helps you get rid of strain and joint pain. If you've been wearing high heels or stiff boots, now it is time to opt for flat and comfortable footwear.
Calcium is important to maintain bone health. So eating salad is another tip that prevents joint pain. You can choose romaine and broccoli, spinach, butter lettuces, or parsley as they noticeably lessen the cartilage destruction and loss of bone. Moreover, you should also consume more yogurt, broccoli, figs, salmon, and calcium supplements apart from milk.
Quit smoking and doing other harmful things
Smoking and drinking are injurious to health, and we all know that. However, fewer people know that it leaves a very bad impact on bones and arthritis because it reduces bone mass, especially in elderly people. Also, don't forget to cut back on the intake of caffeine.
Don't be inert or sluggish
If you don't move or give up on daily activities, it will impact your bones and muscles. Therefore, experts suggest being mobile and preferably taking a break after every 30 minutes and doing stretches to make muscles work. You can join swimming, aquatic activities, or aerobics classes for a fun and healthy lifestyle.
Being overweight welcomes so many health problems and arthritis is among them. So reducing body weight is yet another tip that would prevent joint pain. Even if you lose 11 pounds of weight it will leave a positive impact on your joints by cutting 50% of the risk factor of knee osteoarthritis.
Can Biobest vitamins help in getting rid of joint pain?
If you purchase the best vitamins and supplements from a reliable place like Biobest, you certainly get faster, more efficient, and the best results for relieving joint pains.
Biobest wellness is an authorized distributor and manufacturer of supplements and Nutraceuticals in the USA that has many reliable customers. For joint pain and arthritis, Biobest offers the Arthro life formulation that is best for a reason. It instantly boosts immunity plus it doesn't contain soy milk, gluten, or shellfish.
---
You may be interested in: 7 Tips To Maintain Joint Health