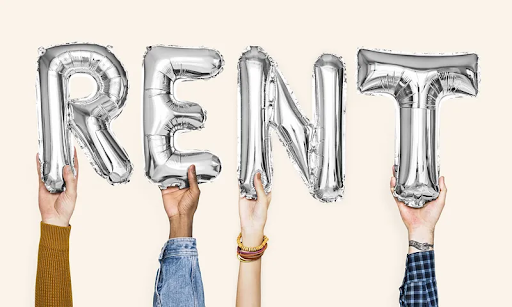 One of the most crucial responsibilities of being a landlord is marketing a leased property. Making sure that prospective tenants see your rental property is crucial for landlords. You want to ensure that your property is seen by the appropriate audience at the appropriate moment. Making your rental property stick out from the competition when there are so many others on the market can be challenging. We'll give you five suggestions in this piece to help you market your rental home successfully and draw in quality tenants.
Take high-quality photos and videos
Most people begin their search for a rental property online in today's world, where the internet has become an integral part of our existence. For this reason, it's crucial to capture your property's best features in high-quality photographs and videos. Ensure that all areas of the property are visible in your pictures and that they are well-lit. Emphasize any selling factors that are special, such as a recently renovated kitchen or an outdoor area. Even a professional photographer or videographer can help you catch the essence of your rental property. You can raise your chances of luring potential renters searching for apartments close to your location by doing this.
Make a virtual tour
Making a virtual tour of your rental property is a great way to attract tenants who might not be able to visit it in person. You can give prospective renters a 360-degree virtual tour of the property with the aid of technology, allowing them to view it from the convenience of their own homes. Additionally, you can include interactive elements like clickable hotspots, which offer more details about particular locations on the site. A virtual tour can help prospective tenants picture themselves residing in the area while also showcasing the special features of your rental property. You also save time and money by not having to plan numerous showings for potential tenants. A virtual tour is a fantastic way to differentiate yourself from the competition and draw in high-caliber tenants who are searching for apartments nearby. 
Use social media and rental platforms 
Facebook, Instagram, and Twitter are just a few examples of social media sites that can help you advertise your rental home. Create social media sites for your rental property and update them frequently with high-resolution images and videos. In order to reach prospective tenants in particular locations, such as those looking for lux apartments near Yonkers in New York State, you can also use special rental platforms. This is the first place most younger and modern tenants will go looking for a place, so it's an absolute must. With rental platforms and social media platforms, you'll be armed with a useful tool for expanding your following and drawing in prospective tenants who might not have otherwise seen your rental property. 
Partner with local businesses 
Promoting your rental property can also be done by collaborating with neighborhood companies. For instance, you could work with local eateries, coffee shops, and bars to give your tenants special deals. In addition to increasing the worth of your rental property, this also makes it easier to find tenants who want to live in a lively neighborhood. You can expand the audience that sees your rental property by forming alliances with neighborhood companies.
Offer incentives
A great way to draw prospective tenants and persuade them to sign a contract for your rental property is by providing incentives. Offering incentives may be a successful strategy to market your rental property for a number of factors. First, providing incentives can aid in luring reputable renters who are searching for apartments nearby. Second, they can assist you in setting apart your renting home from competitors who might be providing comparable features and amenities. Third, offering incentives to prospective tenants can help you establish a good rapport with them by demonstrating your appreciation for their company and willingness to go above and beyond to satisfy them.
A discount on the first month's rent, a time of free utilities, or a gift card to a nearby store are just a few examples of incentives. These incentives not only assist in differentiating your rental property from the competition but also encourage prospective tenants to select your rental over others. When the rental market is slow or you need to fill a vacancy fast, incentives can be especially helpful.
Promoting your rental property requires work and imagination, but it's necessary to draw in top-notch tenants and rapidly fill vacancies. By using the advice provided in this piece, you can successfully advertise your rental home and differentiate yourself from the competition. Don't forget to use social media, online rental platforms, high-quality photos and videos, local company partnerships, and incentives for prospective tenants. You'll have a better chance of finding trustworthy tenants who will take care of your rented home and pay the rent on time if you take this action.
---
Interesting Related Article: "What to look for when renting a home"