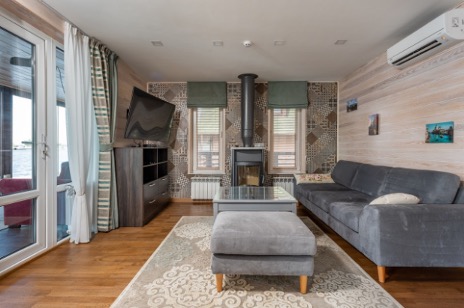 Are you trying to figure out the best ways to get your vacation rental business to the next level? Promoting your rental property can be challenging, but the right strategies, best tools, and tactics make it easier. By using vacation rental property management software, you can automate operations, increase your revenue and maximize time and effort for promotion.
What is a PMS & how can it help?
Property management software helps rental owners manage their properties efficiently and handle operations like reservations, payment processing, and guest communications. A vacation rental PMS assists in facilitating and automating your rental's daily operations. With this software, you can streamline your business operations and free up time to focus on marketing your rental property. An example of PMS is the popular Airbnb software.
Promoting your Rental Business Effectively
The vacation rental industry continues to grow worldwide as more and more people opt for vacation rentals rather than traditional hotels. In 2022, 700 million people patronized vacation rentals, with the numbers expected to reach an estimated 840 million by the end of 2023. That means the market is looking profitable for vacation rental businesses. Apply the tips below to promote your brand.
Create a Strong Online Presence
To effectively promote your vacation rental, you need to create a strong online presence for your rental. That does not mean simply listing your properties on online travel agencies (OTAs), it also means optimizing your listings for each website. This includes ensuring your listings have a detailed description of your property, high-quality photos showing amenities, and reviews from previous guests. As you optimize your listings on OTAs, track your performance to see what is working and what needs improvement.
Leverage Social Media
Social media is another powerful tool for promoting your rental property. It can help your brand create awareness, build authority and increase bookings by driving traffic to your website. There are several social media channels, so choosing the right platforms for your business is crucial. Do some testing to figure the most effective channel for your rental business. Instagram, Facebook, Twitter, and Pinterest are good places to start. Ensure you are active on at least two platforms, post, and engage your audience regularly.
Provide Competitive Rates and Offers
Another way to attract customers in an increasingly competitive market is to provide competitive rates and offers. Incentives such as discounts for repeat guests or referrals can make much difference. Monitor your competitors' pricing and adjust your rates accordingly. You can also create package deals for longer stays or offer additional services such as cleaning or transportation to make your business stand out.
Strategic Offline Marketing
Finally, don't forget about offline marketing. Local tourism boards and travel agencies can give you more reach. You can also distribute flyers or brochures in popular tourist areas. As long as you give your guests the best experience possible, through word-of-mouth, they might also become marketers for you.
Conclusion
Promoting your vacation rental business requires a combination of online and offline marketing strategies. By optimizing your rental property listing, using vacation rental property management software, and creating a strong online presence, you can get more customers, increase your revenue and watch your rental business thrive.
---
You may be interested in: 3 Tips on Promoting Your Brand Over the Competition