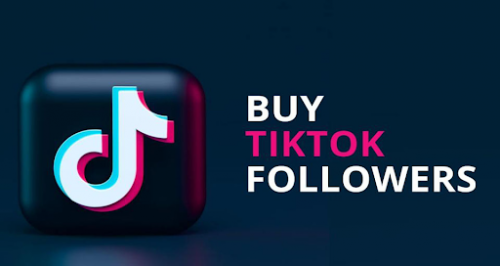 With nearly 3 billion smartphone users worldwide, many consumers spend a substantial amount of time on social media on their mobile phones. This means that you have an excellent opportunity to reach them with your messaging. With that being said, here are some tips for how to reach customers while they're on the go:
Keep It Short And Sweet
Customers are often in a rush when using social media on mobile, so keep your messages brief and make them easy to access. Also, be sure to include content that can easily be shared.
Make It Easy For People To Sign Up For Your Mailing List
Email marketing isn't the newest way to market, but it's still one of the most successful. Email outperforms other digital marketing methods like social media and sponsored search, with an average gain of $38 for every dollar invested. It's simple to get started with email marketing if you're a novice. Urge people to sign-up for your email marketing service, add a sign-up form on your website so that customers can enter their information online, and then begin sending out emails that seem professional by utilizing a template that is optimized for mobile devices.
Encourage Reviews
Does your company have a profile on review websites such as Yelp, Foursquare, and Angie's List? One of the most acceptable methods to create a fantastic first impression on prospective clients is to increase your number of reviews. Naturally, you'll want to gather testimonials from loyal clients who really like doing business with your establishment. Engage with existing customers by asking them to leave a review on your Facebook and email pages. You may often get away with just reminding your followers that they can provide their reviews.
Provide Discounts And Promotions To New Clients
Value and bargains remain essential to today's shoppers. Offer initial discounts or promos such as buy two, get one free, or free gift wrapping on the first three transactions to entice new customers. New consumers who were contemplating doing business with you but lacked a reason to do so may be enticed by deals like these. In order to effectively target them with marketing messages that would keep them loyal to your brand, keep note of what they purchase and which offers they redeem.
Be Active On Social Media
Social media accounts may benefit businesses, but they aren't enough if you don't actively participate in them. More than half of consumers expect a response during the first hour of contact with a company, and over 80 percent expect one within the first 24 hours.
When a firm doesn't have an internet presence, many customers are put off and avoid doing business with them. Customers are already using social networking platforms to explore new goods, offer evaluations, and share their favorites with their friends. Connecting on social media is a terrific way to keep your business at the forefront of your client's thoughts and satisfy their information needs.
Customers are continually evaluating and discussing businesses on social media, so your business will likely come up in the conversation. You may influence the narrative about your business by actively engaging consumers on social media and reacting to comments on social media. Allows you to deal with unfavorable feedback as quickly as possible.
Use The Right Platform
When it comes to choosing a social media platform, there are a lot of factors to consider. It can be tempting to just go with the one everyone else uses, but that might not be the right fit for your business. Here are a few things to think about when selecting a social media platform:
Your target audience: Which platforms are they using? You want to make sure you're where they are to reach them.

 Your goals: What do you hope to achieve by using social media? Make sure the platform you choose aligns with your goals. For example, if you want to use social media for lead generation, LinkedIn would be better than Instagram. At the same time, TikTok is an excellent platform for promoting and selling products.
Using TikTok
First, the app has a massive user base with over 500 million monthly active users. This provides companies with a large pool of potential customers to target. Secondly, TikTok offers highly effective targeting options that allow businesses to narrowly focus their marketing efforts on those most likely interested in what they're selling. Finally, the app's creative format enables businesses to put together engaging and attention-grabbing videos that will help sell their products.
In short, TikTok provides businesses with a large audience, great targeting options, and a creative format to showcase their products – making it one of the best platforms for promoting and selling products. You can learn more about how to buy followers on TikTok right here
 Your resources: Do you have the time and human resources to maintain multiple accounts on different platforms? It's better to start small and do one well than try to spread yourself too thin by being on every platform.
The bottom line is that there is no "right" answer when choosing a social media platform. It depends on your specific business and what will work best for achieving your goals. However, taking the time to thoughtfully select which platform(s) you want to use will pay off in the long run. 
For example, Pinterest is a great way to reach customers with visual imagery if your business sells products. However, LinkedIn is the perfect place to advertise your expertise if you're a service provider.
Respond Timely
When posting status updates on social media, try to follow an everyday routine for customers' consistent flow of information. Also, be sure to post at a convenient time for users – these may vary depending on the platform so pay attention to your target audience.
Utilize Mobile-Friendly Options
If you want the most exposure for your business, pay close attention to how you properly use hashtags across different platforms; this will help people find you more quickly and even lead viewers back to your website or blog.
Create Visually Appealing Posts 
To stand out on Instagram, you need to create visually appealing posts. Mobile users scroll through their feeds more than they click "like" or comment, so take advantage of the temporary nature of Instagram by creating eye-catching posts with colorful photo filters and creative design. People are naturally drawn to bright colors and exciting patterns, so make sure your photos are vibrant. And don't be afraid to get creative with your designs – a little bit of personality can go a long way on social media.
With just a little effort, you can create beautiful posts that grab people's attention and make them want to follow you for more great content. So, start experimenting today and see what works best for you! 
Include Links To Stories
Many women like to read long-form content online but may not have time to do so while using their phones, so consider adding longer blog posts with direct links to your Instagram feed.
Use Engaging Captions 
By writing engaging and exciting captions, you can entice customers to read more about your product or service. This, in turn, can lead to more sales and higher customer loyalty.
 There are a few things to keep in mind when crafting captivating captions. First, make sure that each caption is unique and different from the others. You don't want your customers to get bored with the same old thing. Second, try to be creative with your wording. Use metaphors and similes to paint a picture in the reader's mind. And finally, use strong verbs that convey action and excitement.
 You can write captivating captions that will engage your customers and boost your bottom line by following these tips. 
Re-Contact Old Customers
Everything old could be made new again, which holds for previous clients who haven't done business mostly with you in a while but still have potential. Send a special offer to inactive clients by email, direct mail, or phone after six or a year of no interaction or transaction, and regularly go over your customers through social media. They'll be eager to get back together with you when you recall them.
Follow Up
Customers like it when companies follow up with them. There is nothing more frustrating than submitting a complaint or inquiry only to be met with silence. Throughout the customer's purchasing process, respond to their questions and concerns. As a bonus, this is a terrific method to keep your company in the minds of your consumers.
You should follow up with your consumers to check their satisfaction with buying a new or unique product. Customers would love to give you feedback. Everyone enjoys being recognized. You may find dissatisfied consumers before posting unfavorable reviews online by following up with them.
PlanAhead
If you want to be successful on Instagram, you need to start planning your content. This can help you make sure that your posts are well-thought-out and engaging.It will also help you stay on top of any new trends or developments.
---
Interesting Related Article: "Engaging and Connecting With Your Customers"