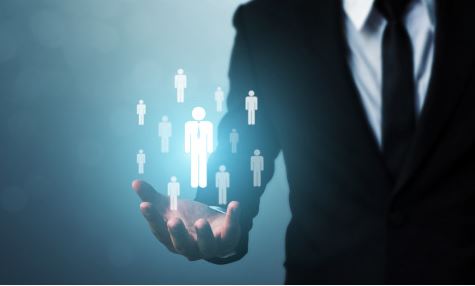 Workers with in-demand skills won't need to wait long to find alternative employment, even though the labor market favors employers in some sectors and places. Many businesses continued to hire during the pandemic, and many more have accelerated recruitment recently. If you believe your company is in danger of losing some of its best employees, your business needs to act quickly to strengthen employee retention solutions using a few tactics listed below.
Benefits Are Best
It's difficult to say how, specifically, to increase employee retention, but businesses should avoid giving out incentives like new iPhones to lure applicants. These kinds of rewards can seem appealing at first, but regrettably, these gimmicks are unlikely to help you increase worker loyalty. Providing substantial and effective employee benefits is one of the best ways to secure staff loyalty. We have also recently seen an increase in the leveraging of wellness benefits. Today's workers expect their employers to see them as multifaceted people who need to have healthy, complete lives, and perusing health & wellness products catalogs will provide the best picture of the offerings currently available.
Flexibility
Flexibility is maybe more crucial than ever nowadays. Countless employees who were required to telecommute due to the pandemic discovered they liked the freedom and versatility of working from home. Many people claim that if they are asked to return to the workplace full-time, they might think about resigning. Attempt to enhance your benefits package by including hours that are flexible in light of this. Parents who are working may be balancing the increasing demands of work and childcare and so will find this perk particularly alluring. It can also draw in unconventional applicants who would not have done so otherwise. The possibility of remote work has also grown in popularity and desire among employees. If you cannot provide full-time remote employment, think about a hybrid strategy.
Provide an Enriching Work Environment
The environment in the workplace has a significant impact on how an employee thinks and develops. A positive work environment can inspire staff to constantly create high-quality work. Healthy work environments can contribute to employees feeling happy with their employer too. Keeping a healthy corporate culture may help businesses build a great work environment by enabling employee development, fostering communication, and assisting staff to feel at home and secure at the workplace. 
Employees who work in an atmosphere that promotes wellness may be more likely to adopt a developmental attitude when they can concentrate on skill development to advance their personal lives and professional careers. This could also enable employees to finish more tasks throughout the workday and generate work of a higher caliber.
Shining a light on noteworthy accomplishments is a final tip for boosting staff retention. Seize the chance to celebrate the occasion with your staff, whether it's a significant project that your company completed ahead of schedule or a worker who has worked for you for five years. Even if you have to commemorate remotely, it may still be a special time that everyone will remember.
---
Interesting Related Article: "All about Pre-employment tests: The world's top 5"