Cannabis products can be found just about anywhere in the United States. Primarily, cannabidiol (CBD) products are among the most popular. Cannabidiol is just one of over 100 cannabinoids naturally occurring in the cannabis plant, including hemp and marijuana. However, most CBD products use the hemp plant for sourcing as it contains less than 0.03 percent tetrahydrocannabinol (THC). In addition, all cannabis products that claim to be CBD-only must have less than 0.03 percent THC. Not to mention, in states where recreational marijuana is still illegal, these products must follow these same rules.
With the exponential growth of the cannabis industry, many people are searching for the best deals on CBD products and ways to save money on these products. Today, we'll discuss some of the best ways you can save money on CBD.
Utilize CBD and cannabis resource sites to find deals.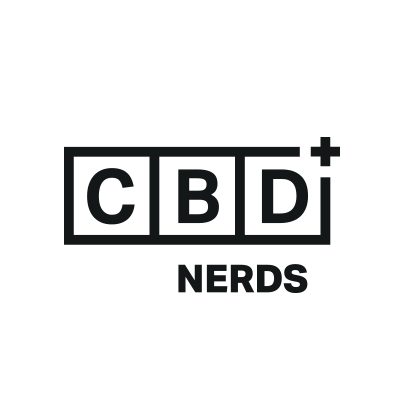 Many resource sites online, such as CBDNerds, provide helpful information, product reviews, and buying guides for cannabis industry consumers. In addition, these sites often include coupon codes and other promotions in the reviews for top-rated products, such as the FAB CBD coupon.
Anyone who can legally purchase CBD products can check out these sites, read the reviews, and find coupons, discounts, and other promotions to save some money on their next purchase, whether it's CBD oil, edibles, or any other product.
Keep an eye on the price per milligram.
Another crucial aspect of saving money when shopping for CBD is considering a company's CBD price per milligram. The average price per milligram for CBD products falls between $0.10 and $0.15. So, when you find a company you want to buy from, do the math on their products' price per milligram. For example, if one company sells CBD oil in 250 mg bottles for about $30, the cost per milligram is roughly $0.12. Therefore, that's an average price for CBD. If you're looking for a deal, try to find a company that sells products on the lower end of the average price.
Follow your favorite CBD company's social media.
One of the best ways to save money on CBD is to follow your favorite companies on social media, such as their Facebook page, Twitter account, or Instagram profile. Frequently, these companies will post about upcoming sales events, promotions, discounts, and coupon codes. When you follow these companies, you'll stay up-to-date on the latest deals for your favorite CBD products. Sometimes, CBD companies will even promote product giveaways in which you participate by interacting with their social media page. Not to mention, following a company's social media will also help you stay up-to-date on new product releases.
Consider buying CBD in bulk.
If you use CBD products regularly, or if they're a part of your daily routine, you should consider purchasing these products in bulk. Not only will you need to buy in less frequent intervals, but you'll also get a better deal. Although you'll be paying a higher upfront cost, you'll get more CBD for your money. For example, some CBD companies will charge anywhere from 10 to 40 percent less per milligram when you order in bulk. So, if it's in your budget to pay a higher upfront price for your CBD, you'll save a ton of money in the long run.
CBD won't be expensive forever.
As CBD is such a new product and the cannabis industry is so young, it's no surprise that cannabis products are expensive. But, like any new product, once the newness wears off, the demand decreases, and companies learn to streamline their processes, the price will steadily decrease.
However, for now, you can use CBD resource sites like CBDNerds, check the price per milligram, follow companies on social media, and buy in bulk to save money on CBD.
---
You may be interested in: Is CBD Oil Safe?