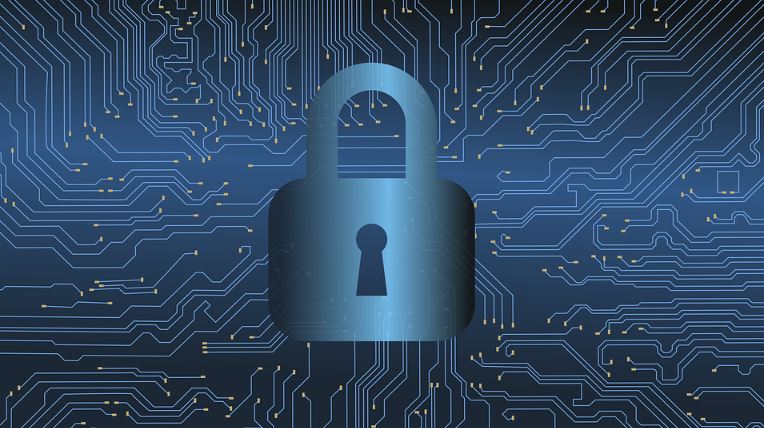 The internet runs the world today. Businesses are expanding their horizons to sell products and services online because of ease, convenience, and efficiency. However, with increased expansion comes increased exposures for businesses in terms of financial risks.
Product defects or faulty service delivery can lead to losses in product returns, refunds, replacements, negative search rankings on Google by unsatisfied customers, etc.
If you are an entrepreneur who owns a small business, you know that your brand is significant to the success of your business. Your brand is what people will remember when they think about buying goods or services from you. Because of this, online entrepreneurs need to protect their brands against hacking and scams.
The following tips should help you maintain a working relationship with your customers to secure an online brand from fraudsters who might take advantage of loopholes to gain access to your business's sensitive accounts or information that could be used against your business practises base.
What is Online Brand Protection?
Online brand protection is the process of safeguarding your business's online identity and reputation from potential attacks by hackers and scammers. This can include protecting your company's website, social media accounts, and email communications. In addition, online brand protection software can help prevent fraudulent activities such as phishing schemes and online money scams.
How to Protect Your Business from Hackers & Scammers
There are several steps you can take to protect your business from hackers and scammers:
Install a firewall on your computer network and use strong passwords to protect your website and social media accounts.

Be aware of phishing schemes – these are emails or websites that attempt to steal your personal information by pretending to be a trustworthy entity. Whenever possible, contact the purported sender directly to confirm that they have an original email before any sensitive information is exchanged.

Use complex passwords for your online accounts and do not share them with anyone – especially friends or family who are not involved in your business affairs.

Protect your company's website by updating it frequently and keeping all software up-to-date. This will help prevent potential problems caused by hackers infecting your website with malware or viruses.

Invest in top brand protection services to safeguard your company image 24/7/365 from trolls, spammers, scammers, etc. If you require assistance, hire a reputable online brand protection provider.

Never under any circumstances respond to emails or requests for personal information that come from suspicious sources – even if they claim to be representatives of your bank. Legitimate banks will never request this info through an email.

Use strong passwords and unique IP addresses on all social media accounts and websites you maintain. Never post sensitive data or valuable links on social media pages, but rather create a more official business page and post helpful content designed to generate leads for your business.
How Facebook Is Helping Prevent Online Fraud Every Day
Since 2005, more than 1 billion people have used Facebook to connect with their friends and family, discover what's going on in the world around them, and share products and experiences online. Facebook has offered businesses inexpensive advertising rates that can easily reach out to millions of potential customers worldwide with this mass of users.
However, for advertisers on Facebook looking to increase their customer base by expanding their business's exposure through targeted ads, there are risks associated with these advertisements. Facebook has a system where advertisers' information is monitored to provide peace of mind, especially for small businesses.
Scammers are reported so that no one gets scammed while advertising on the site. If you ever get suspicious emails from unknown people asking for your personal financial information or money, these same questions should also be asked when using sites such as Craigslist or eBay.
To protect your business from being victimised by thieves who might take advantage of your efforts to advertise your products and services online, make sure to keep records of all transactions related to your business's advertisements on third-party sites, which can be used as evidence against fraudulent activity if needed.
Can Blockchain Technology Protect Online Brands?
Blockchain technology was created to efficiently secure sensitive data by decentralising it and storing all pieces of the data in a decentralised ledger. Since blockchain technology is a distributed system with no central authority, there is no single point of failure where hackers could gain access to critical information.
This means that even if one piece of your financial or personal information is compromised, the rest of the sensitive data would still be secure from any further exposure.
In addition to being decentralised, blockchain technology also offers transparency and an added layer of security thanks to cryptography which can protect your online brand from cybercriminals looking for ways to hack into your business's accounts and steal your sensitive information.
As we can see, both Blockchain technology and Facebook have been working hard to provide businesses with cheaper and more efficient methods of advertising as well as ways to protect their businesses from online fraud.
By using strong passwords, installing anti-virus software, and creating data backups, businesses can help minimise the risk of being scammed or hacked while increasing their exposure to potential customers.
In addition, by utilising blockchain technology, businesses can create an extra layer of security for their sensitive data and ensure that their online brand remains safe and protected from cybercriminals.
As we move further into the digital age, businesses need to be proactive in protecting themselves against online scams, and fraud and blockchain technology offers one of the best ways to do so.
Safeguard Your Business From Fraud And Protect Your Image
As a business owner, you want to do everything you can to protect your company's image and prevent your business from being scammed or hacked. It is essential to be careful when posting ads on third-party websites, using strong passwords and keeping track of any company transactions for future reference if necessary.
Whether you are selling a product or service online or increasing your brand's exposure, cybercriminals will try to take advantage of businesses willing to advertise their products and services online.
By taking measures such as using strong passwords, installing anti-virus software, creating data backups, utilising blockchain technology, and reporting scams to Facebook, businesses can minimise risky online transactions that could cause them problems in the future.
Conclusion
As you can see, there are various things you can do to protect your business from online fraud and scams. Facebook is doing its part to help its users stay safe online, but it is up to you to take the necessary precautions. Follow the tips in this article, and you can help safeguard your business and protect your brand's reputation.
---
You may be interested in: Six best cybersecurity practices for companies today