Are you bored with your old car? Or is it merely a few financial matters that are compelling you to sell your lovely car? Whatever the reason is, selling your vehicle can be quite disturbing if you are unfamiliar with the right track for safe selling. You can not rely on the selling agent and would not ask them, "will you sell my car?".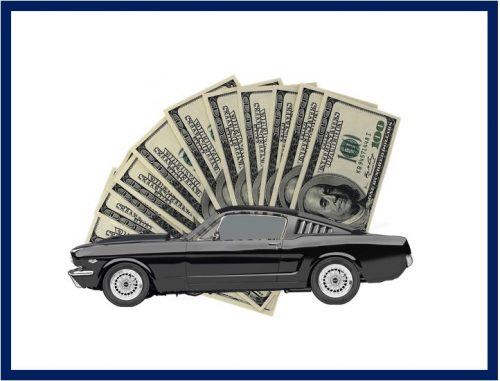 There are some rules in each state for buying and selling cars or any property, and violating them would not be of any help at all. It will be great if sellers and buyers would try to learn about the laws and sanctions before settling any deal. For instance, if you think that I would sell my car in Dubai, while you are in Brazil, it will be wise to contact a car selling agent in Dubai rather than Brazil.
Cars are an asset, and for selling your asset, you need to transfer ownership, which is a highly sensitive if not done correctly. Imagine somebody crashing into a bank with your car when you have ownership; you will feel devastated. There are several cases where militants and terrorists would fool the sellers for their heinous propaganda.
Easy and fast selling of your car requires a few hours of brainstorming, nowadays we have got numerous facilities that can help us bring money for our car. Let us have a look at what should be done to sell your car fast.
The collection of documents
People usually do not bother taking care of their documents after buying a car, but be very careful in handling these documents. I will recommend you keep such papers in a locker. The ownership papers are not the only essential document. You will need to get a pink slip for declaring that you are planning to sell your car. 
Get the vehicle's history report, I assume that being a wise man you must have got it while purchasing the car, but if it was a brand new car, then you must contact the state authorities for providing you the history. The sole purpose of getting these papers is to ensure the buyer of his safety and privilege.
Know the value of your car
You cannot sell your car in a fantasized and unimaginable way. It would not be of any help if your rates will not match the contemporary market. You may get a foolish buyer, but it will be a miracle, and for selling your car fast, you should be more pragmatic. 
Take your car to a mechanic or a car dealer; it would be fantastic if you will venture to take it to more than one car dealer but always opt for the local ones. Now, tell them about the apparent details of your car, such as the year you bought it, the issues that you usually face, and the estimated price.
Make your car appealing.
Now, once you have dealt with the realities, you must think of exploiting human nature because without acknowledging it, you will never be able to sell anything. It would help if you stay fair, and thus you can only make your car appealing by renovating and redesigning its color and look. Fixing every dent is not crucial; however, the necessary parts and the car's outlook need to be great.
Do a smart advertisement.
You should not think of quick car selling if you have not opted for the smart advertisement. Now things have changed a lot, and we have got the internet, connect with a few reliable, active, and responsive online car selling sites.
Upload some great pictures of your car and mention its detail. You can create some catchy headlines as well for getting the attention of the viewers. Share your contact details and wait for some prospective buyers. If you are a bit apprehensive of this, you must contact the website owners or follow the traditional ways of selling a car approaching the car selling agent near you.
A newspaper is the last resort of advertisement, but if you can afford it, then you must not hesitate to avail of that opportunity as well.
The test drive for surety 
If you have got the right buyers, then it is high time to take them for the test drive. Many sellers think that they must not offer it presuming it to be a buyer's question, but let me clarify it, it is your money, and you need to satisfy the customer for adding value to this deal.
---
Interesting Related Article: "What is a Loan?"