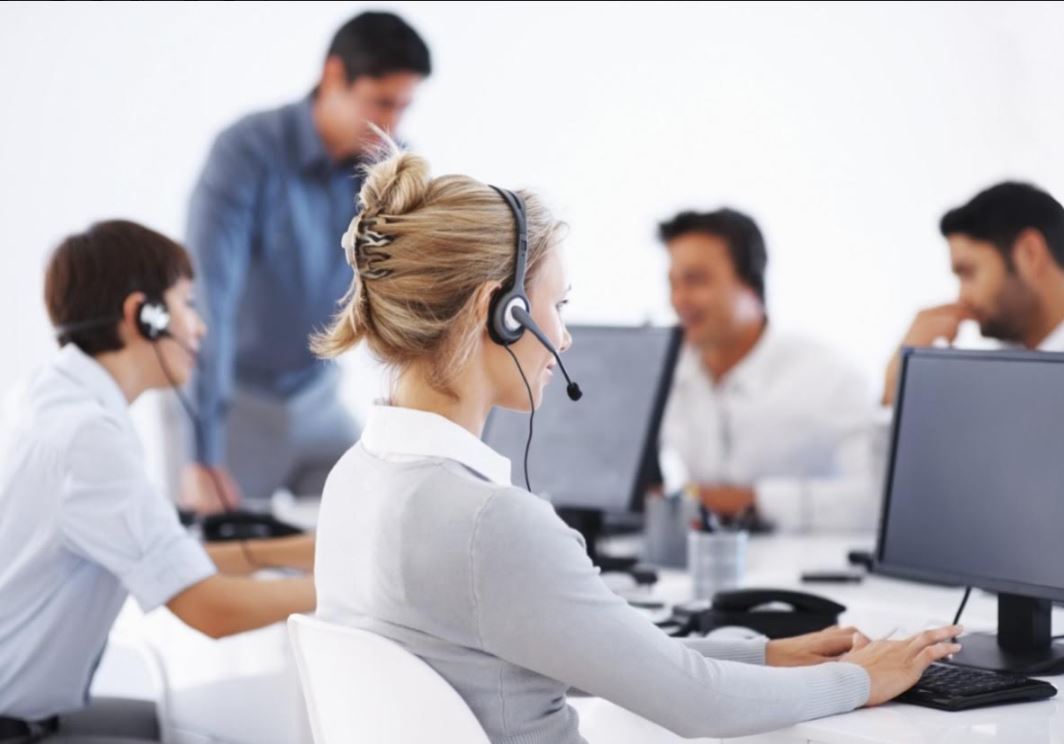 Back in the 20th century setting up a call center used to require a substantial amount of investment and skilled employees which was a major drawback of a call center business. Business owners due to the complexity of the process used to take their feet back. But now in the 21st century, technological advancement and cloud-based technology, have curtailed the cost of setting up a call center business. 
Admittedly, due to the rising demand of IT industries, the call center is becoming a buzzword. Every industry is wanting to deliver a quality customer experience for the growth of their businesses. A customer is the pillar of a business! Isn't it? And if they are not satisfied with your services, how are you going to sustain your business in this cutthroat competition? Keeping in mind these facts in this article we have discussed a few requisite steps with amazing software that will kick start your call center business with optimum investment. 
Types of Call Centre
Before setting up a call center business, it is prudent to know about the basic types of this business depending upon the services you will provide. Let's get started. 
Outbound:
In this service, call center agents need to focus on outgoing calls. They reach out to the customer as a cold call to sell products, and services, generate leads, or make appointments. The agents have the contact number of their prospective customers through which they connect with them. 
Inbound:
In the inbound call center, customers reach out to the call center agents by dialing the customer care numbers. Here the agents do not call but receive calls. This service focuses on customer queries, taking orders, and customer support. 
Blended: 
In this type of call center, both inbound and outbound work. Call center agents can receive and make calls to the customers. 
Softwares, Services & Blogs to Kick Start Your Journey of Call Center Business
These are a few software that you can use to start your call center business and you can leverage them for your business's growth as well. 
Marketing-Insider.eu
To set up a call center the first and foremost thing that you are going to need is a setup plan and funding. After you have both you should focus on marketing your business. As marketing of the business is the major weapon for your company's arsenal for growth. Marketing Insider one of the leading online marketing platforms can be helpful for a marketing plan for running a successful call center startup. 
They are highly professional in strategizing your marketing plan based upon their tools like market research, marketing strategy specifically for your business, marketing cost, products, marketing tactics, etc. They will also help you to grow digitally as well and promote your business in the digital space through email marketing, content marketing, social media marketing, etc.
Timedoctor.com
You cannot set up your own call center business if you do not have prior experience in how to set up a business. So you need assistance and help from the experienced and knowledgeable ones who have already set up their call center business or running their call center business. 
Time doctor can be a savior in this hour of crisis when you are planning to set up your own call center business. You can check out time doctor's guide on starting a call center business to get a clear view. They will help you to plan your call center like an onsite call center or offsite, inbound call center or outbound, hiring suitable people and using the right tools that are essential for your business, etc.
Webeminence.com
While setting up your call center in a practical location it is also essential that you give the same priority to the virtual location as well, meaning creating a website. Getting the domain in the name of your business can be tricky so do use a unique name for your website. You can buy a domain on your own and then set up your website but this also can be complex and hectic if you do not have any experience in website building.
Web Eminence can come in handy in this regard. They will help you to buy the domain of your preference and they will set up a professional-looking website for your business as well. They offer complete website packages like hosting, web design, email marketing, etc so that you can focus on other aspects of your business.
Cuttingedgepr.com 
One of the best ways to get success in the call center business is by building a relationship with the consumers. If the consumers are happy with the service quality, experience, and value that you are providing then it will be a cakewalk for you to outperform others in the competition. 
When your employees connect with people and believe that their work has a meaningful impact on others then it is witnessed that they become happier and more productive than others. This is why it leaves a positive impact on the business. 
Cutting Edge PR is there for you to make your workers aware of their job impact. They are excellent in providing better results in your PR and communication management, and article information that you can directly use in your business. Hiring suitable talents who have excellent communication and problem-solving skills can be blessings for your business.  
Tudip.com 
In any call center business product support is the exigent part of the business. If support is not up to the mark and customers are not able to get satisfactory results to their issues then there is a probability that your business may not thrive in the market. To get you out of this major issue Tudip digital understands the importance of robust customer support. Tudip digital is well versed and experienced in the field of product & customer support.
They provide different support levels like L, L2, L3 & L4. For basic level support and assistance, L1 support takes place. While L2 support provides deep tech knowledge to resolve the issues as early as possible but if the issue is not solved then L3 support and L4 support comes into the picture where L3 is the experts of the products and L4 are organizational level experts to solve the issue on the company's priority basis. 
Flyhq.com 
Setting up a business is not that easy and especially it is more complex when it comes to budgeting and expense tracking. Fyle Hq is your go-to solution if you are looking to automate, simplify and streamline all of your business expenses. This software allows you to seamlessly integrate with leading accounting software like NetSuite, Sage Intact, or Quickbooks Online. You can effortlessly streamline and synchronize all data like payroll of the employees, accounting, HR and travel expenses, etc. 
With Fyle Hq your business can grow significantly while you can keep a close track of your budgeting and all other expenses. You can access all data-driven insights of your business expense with the help of a centralized expense dashboard, anytime, anywhere. Fyle Hq is a must-have if you are going to set up your call center business and are willing to run it smoothly and efficiently. 
eWay-CRM
One of the best SaaS tools for your call center business is eway-crm. Thanks to its feasibility of integrating with various other programs which allow your computer to completely turn into a telephone central. Comes with various essential features like fast dialing of phone numbers, instantly connecting to any contacts or companies within a click, etc. 
With eway-crm employees do not have to put their hands on the phone all the time as it can easily connect CRM with the phone system and automatically calls connected with ease.
Now phone calls are not limited to only desktops and notebooks; you can use the eway-crm app to make hassle-free calls to your clients, consumers, or companies which is available on both the platforms Android and iOS. Simply swipe the dialed number and make a call, while swiping left will allow you to send an email or text message. 
Benefits of Call Centre
If we talk about the benefits of call center business it is myriad. That's why renowned companies collaborate with third-party call center businesses to streamline their customer services. Brands know very well the importance of customer base and thus they don't hesitate to invest millions of dollars in their customer service operations. 
According to a report, more than 50% of Americans have canceled a purchase because of bad service. For this, some US companies lose more than $60 billion every year due to poor customer service. However, more than 70% of customers have admitted they spend on a brand that comes with excellent service. Let's start with the robust benefits of call center business, 
1)  Improved Customer Experience
When customers purchase a service or product from a company, the first thing they check is- their customer service. Customer services work parallelly with ROI. If your company fails to provide excellent customer service, your business is going into the Red Zone.
If you put yourself in the shoes of a customer, would you buy a product from XYZ Company that doesn't provide call services? Will you be bothered to connect with them through emails? Interacting with the customer on a real-time basis is the key to success. 
2) Cost-Effective
One of the major benefits of call center business is cost-effectiveness. That's why large companies are relying on call centers to support their customers. These centers focus solely on customer experience and retention, hence minimizing the other operational costs and time of the companies. 
Secondly, most call centers have adopted automation models. Predictive dialing and smart call distribution with the help of advanced tools are successful to save a substantial amount of investment and time. 
3)  Security and Transparency
Cyber security is the worst nightmare for a business. Managing a huge amount of data and information related to different departments and projects can be troublesome. In this scenario, collaborating with a call center to manage your customer's vulnerable data and information can reduce the burden on businesses. The canters with robust security features keep all the information of customers and companies safe and secure. 
Conclusion
The call center business is a very lucrative opportunity to establish a robust consumer relationship. Resolving consumers' issues and providing them with accurate solutions can be the real business deal for the company and your call center. If you are willing to build and run your own call center business from scratch then you have to work hard and round the clock. 
There are so many components that need to be taken care of like the location of the call center, skilled employees, tools, etc to operate a call center smoothly and efficiently. So it is always advisable not to compromise on the service quality which can hamper the consumer experience.
If you let your consumers slip away with poor service quality and experience then you will be out of the competition and some other call center agencies will take over your center. Make sure you use the right tools mentioned in the blog to get the most out of this business and garner more revenue and ROI from your business. 
---
You may be interested in: 10 Ways To Improve Your Call Centre Productivity in 2022