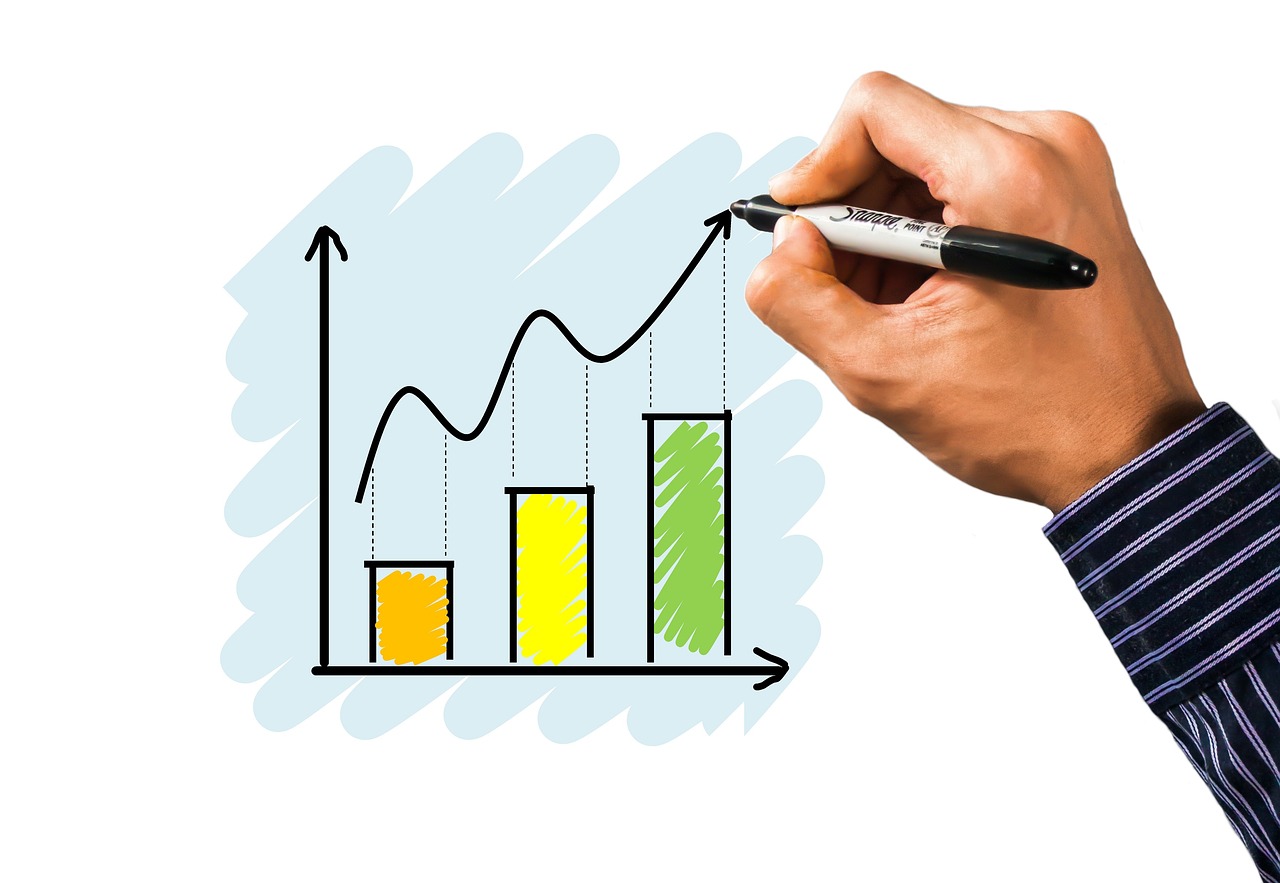 Running a cupcake business is a lot of fun, especially if the bakery is something that you enjoy. The best part, it is one of the most lucrative small business ideas in the US. Around 31,300 bakers on average are opening each year and the bakery occupation is projected to grow by 8% from 2021 to 2031. The cupcake business contributes significantly to this statistic and it is worth giving a try. 
However, starting a cupcake business isn't the easiest or quickest process, just like any other business. You will have to make sure you take care of some logical steps before you get into the fun part of the bakery. Here is a step-by-step guide that will help you get there with a lot of ease. 
1. Decide on a Cupcake Business Format
Your cupcake business format will depend on your goals, funding options, and the resources that you have. Depending on these factors, you may decide to go big or small. No one size fits all cupcake businesses. That said, you can consider one of the following formats for your cupcake business:
Home Bakery
Home Bakery is the simplest style you can try for a while as you plan to upscale. You won't be able to produce cupcakes in mass, but you will save a lot by not purchasing or renting a commercial property. 
Counter Style
Counter style is ideal for small retail spaces. You only need a kitchen, a display section, and a counter from where customers can make an order. It is the most cost-effective since there is no need to purchase customer chairs and tables.
Bakery and Cafe Hybrid
This setup takes the counter style further by providing customer sitting and possible table service. While it may cost more than counter style, it offers you extra space to sell even drinks and beverages like coffee that will keep your customers around. 
Food Truck
The food truck is a shop on wheels that you can use to supply cake to high-impact areas such as carnivals, street fairs, and other events. Or you can pack it out of your office building so passersby can have an afternoon pick. This is more cost-effective than renting retail space and can help you reach out to as many people as possible. 
2. Conduct Market Research
The next step is to conduct market research in line with the cupcake business. Research your competitors and find out what they are doing right that makes them secede. Since your goal is to be better than everybody in the market, find out their weaknesses and improve on that aspect. You also need to research your potential customers and understand their needs. 
3. Write a Business Plan
A plan is a guide for success and potential problems you may face. For that reason, it will be vital in keeping your retail business on track, helping you find investors or grants, and estimating your business profits. 
Your cupcake business plan should be reasonably comprehensive, with a lot of information included. Here is the info your retail business plan should include:
The description of your business idea

An executive summary of your retail business and how you will accomplish your goals

A market analysis that includes a landscape of your market, your target audiences, and how you are going to attract them 

Strategic research indicates information about competitors in line with your profession. 

Details of products and services that your retail business offers

How you're going to start your business and then manage day-to-day operations.

Financial analysis of all the funding you need to start and run your business
4. Find a Location
You should find the right location that suits your chosen cupcake business format. If you need a business space to purchase or rent, consider working with a real estate agent specializing in finding such spaces. 
It would help if your real estate agent showed you a space with some of the required cake-making equipment, such as an oven (commercial size) or refrigerator. When looking for the right location for your cupcake business, consider the following factors:
The nature of competition

Customer attraction power.

Ease of access 

Zoning regulations.

The safe nature of the area

The general appearance of the area
5. Choose a Business Entity for Your Cupcake Business
Your cupcake business needs a legal structure, just like any other business. You can have your business as a sole proprietor, a general partnership, a limited liability company (LLC), or a corporation. However, LLC is often preferred as the best entity for most small businesses. 
LLC is easy to form and comes with tax advantages and liability protection. While corporations also offer liability protection, it may require more paperwork. Besides, C-corp, the standard corporation, is subject to double taxation. S-corp offers tax benefits but has a lot of restrictions, including not more than 100 shareholders. 
While sole proprietorship and general partnership are easy to start, they don't offer liability protection. Your personal property, such as cars, houses, or land, can be used as collateral to repay for business actions. Besides, a sole proprietorship is subject to self-employment taxation.
Although you can form a business yourself, hiring a business formation company offers peace of mind. The company will handle all the paperwork on your behalf and even serve as your registered agent. Registering your cupcake-making business is the main step to legally establishing your operation. 
6. Get the Necessary Permits & Licenses 
You need to follow the rules and regulations of the state where you operate your business. Suppose the state requires that you get a business license or permit to do just that. State requirements for business licenses vary, so research what your state demands. Review state, county, and city websites to ensure you have the necessary documents. 
The cupcake business is within the line of the food industry, and you'll likely need more licenses than most businesses. Depending on the state you are starting your business, here are some of the licenses you may need for your cupcake business:
Standardized kitchen space license

Food handler's license

Sales privilege license

Zoning laws and permit

Health department service
7. Register your business and Obtain an Employer Identification Number (EIN)
Registering your business for taxation is another step to legally establishing your business. To register your business for taxation, you must obtain an EIN. EIN is effectively your business social security number. 
In addition, you will need an EIN to open a business bank account and hire employees.
Handling business registration can be time-consuming, but a business formation agency can take care of the process while you focus on other aspects of your cupcake business. As per this post by SmallBusinessHQ there are 5 top alternatives to Incfile that can help with your business registration needs.
8. Open a Business Bank Account & Credit Card
A business should have its account separate from its personal account. Keeping your business finances separate from your personal finances offers liability protection. Your personal finances will not be used to settle debts your business is liable for. 
If your personal and business finances aren't separate enough, a court might pierce the corporate veil and hold you personally liable for business liabilities. Keeping your business's accounts in order is the responsible thing to do in any case, and staying organized will help you avoid any financial or legal trouble as your agency grows.
9. Create Your Company Website
Every legitimate business in today's world should have an online presence and a website if you want to make it competitive. An online presence will increase your market. 
You don't just need a website, but one that is easy to find online. Your website should have all the information about your business. Websites with written content usually rank higher on Google, so ensure you create quality content. You should also upgrade your website and content more often to maintain a high Google search ranking. The good thing is that there are website builder tools that will help you create a great website and update it. 
Conclusion
Starting a successful cupcake business is as easy as following our step-by-step guide. The only thing remaining is promoting your business to make it popular. 
---
You may be interested in How to find an employer's state ID number