As one of the most well-liked accessories, hair extensions are expanding in the hair industry. Are you finding a way to start a hair business but are undecided about how to launch it? 
Are you curious about how to start a hair business?
Making thorough plans and preparations is essential for success when starting a hair business. How to start a hair business is further explained in this post. 
Let's start now!
Is selling hair profitable?
Yes. Definitely! An offline business will be more successful because customers can view the actual thing firsthand. On the other hand, if you can successfully brand your products, selling online might be beneficial in the long run. But because there is a market for it, it won't be difficult.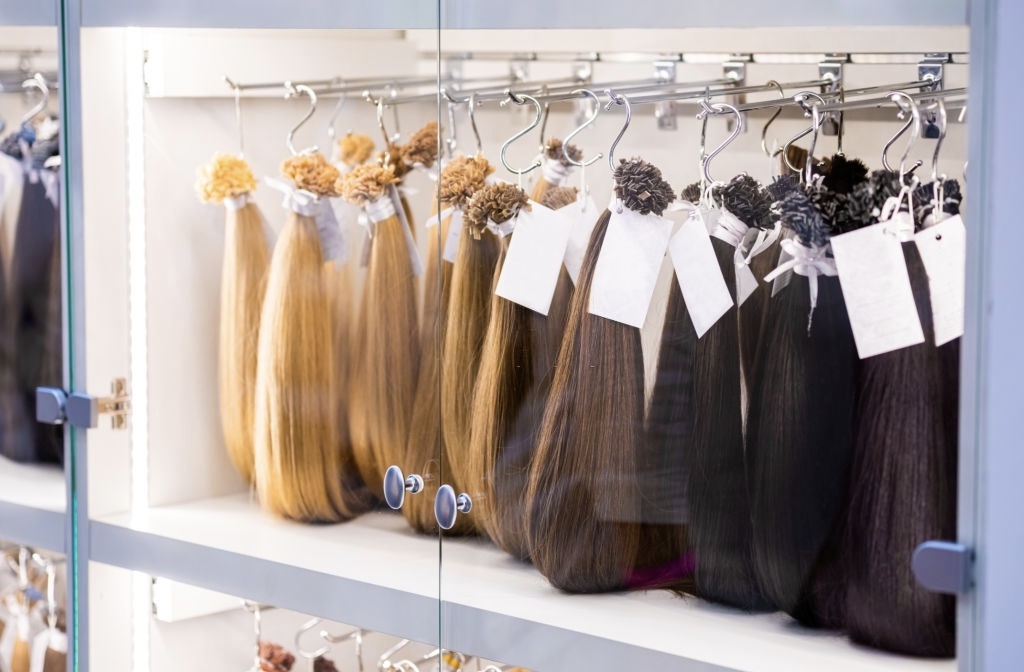 How to start a hair business?
Increasing in popularity, the hair extension market keeps expanding. The competition will be fierce. Being knowledgeable about your product can help you run a successful business when selling hair extensions.
Here are several tips you should take into consideration before deciding to start a hair business.
Have a deep interest in the hair industry
You will only be able to do your best when it is your area of interest or your forte. The same goes for the hair business. If you have a deep and intense interest in the hair business, then we are sure you can unleash your full potential.
In actuality, there are numerous sources of interest in how to launch a hair business. It may be a cherished family custom, a chance curiosity, a counseled course of action, etc. It is never too late to start your how-to-start hair business from home, regardless of how early or late you discover your interest in the topic.
Have a stable amount of budget 
You won't be able to start a hair business if you don't have money. Money is not the only factor but it is an important first factor. So, if you intend to start a hair business, you should save now to have a certain amount of capital for this business.
Then, when you have enough money to establish a hair business, you should think about how to use that money to import hair from reputable sources.
Online business or open a shop?
A thorough investigation of how to start a hair business is required before making a decision, and this is the most accurate course of action. When learning how to start a hair business, whether offline or online, you need to be sure of what to expect. This makes it simple for you to select the ideal audience and the most inspiring concept for your hair business.
Choose the right product
The quality of the hair products you offer will directly impact customer satisfaction. If you provide high-quality products that meet or exceed customer expectations, you are more likely to build a loyal customer base and receive positive reviews and referrals. On the other hand, if you offer subpar products, customers may be dissatisfied and share negative feedback, damaging your reputation.
The products you choose to sell reflect your brand's reputation and values. By selecting reliable, reputable, and high-quality hair products, you establish your business as a trusted source in the industry. If you have no idea about a reliable source, why don't you consider Vietnamese hair? We guess that it can meet your expectation.
Have a reliable supplier
Finding a trustworthy hair supplier is crucial when learning how to launch a hair business. The knowledge of how to start a hair business might be ruined by unreliable factory vendors, while a reputable supplier can help a home-based hair business owner reach the heights of success. 
A reliable supplier will provide high-quality hair products that meet industry standards. Consistently delivering quality products will help you build a reputation for offering reliable and desirable products to your customers. Quality products are essential for customer satisfaction and long-term success.
In order to start a hair business, picking a trustworthy hair vendor is therefore crucial. Vendors like Jen Hair that can offer the best service and quality hair suppliers in Vietnam are important to consider.
Promote your hair brand
Everything that can assist in exposing your goods to a broad variety of targeted consumers is considered a promotion. At some point, someone will decide to buy from you. There is no doubt that paying for advertising is a quick method to attract customers, but because you are just starting out and have little money to work with. 
Here are some things you can do for free that will only cost you time to promote your business.
Youtube video marketing: It is strongly advised to create a YouTube channel because it is completely free and is the second-largest search engine in the world. Your videos will be given titles that your intended viewers would like to search for. You might wear the hair yourself, provide some helpful hair tips, and do everything else you can to advertise your hair company.
Business Instagram: One of the best platforms for advertising your hair business is Instagram. Instead of using a personal account, create a company account and provide all of your information in the bio. The secret to managing a successful Instagram account is to consistently share eye-catching images and brief, innovative videos that appeal to women. It is a proven fact that attractive photos always make ladies want to buy your goods.
Conclusion
In conclusion, we have provided you with a thorough guide on how to start a hair business properly. Indeed, starting a hair business requires thorough market research, a well-developed business plan, and careful consideration of key factors. But, bear in mind that by focusing on customer satisfaction, differentiation, and continuous improvement, you can establish a strong foundation for a successful and sustainable hair business.
Hope that you love what we share about this interesting topic called "How to start a hair business".
If you have any questions, please comment below!
---
Interesting Related Article: "How to Take Care Of Your Hair Extensions"