It's no secret that in the past half-decade or so, more and more people are neglecting their cable or satellite TV subscriptions and migrate to internet-based OTT solutions like Netflix, Prime Video, or even YouTube. They are the so-called cord-cutters.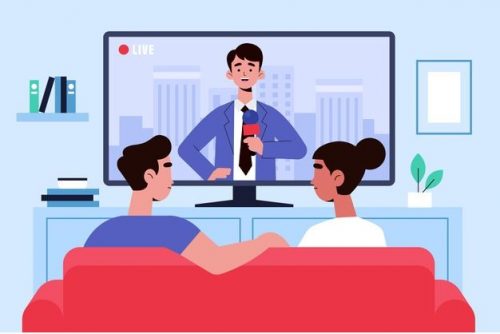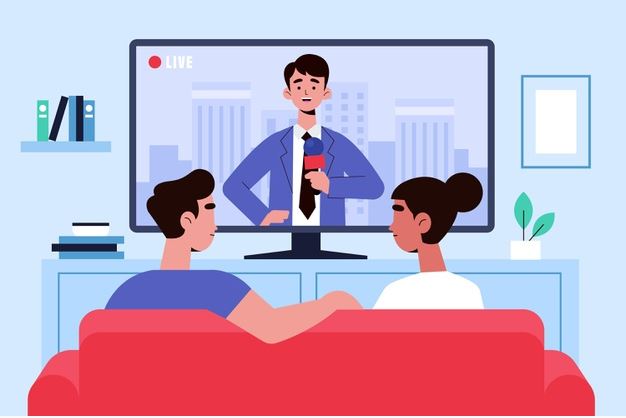 With this phenomenon, there's also an ongoing demand for more OTT platforms and online TV channels, making it a lucrative business opportunity. The best thing is, now starting an online TV channel is no longer a thing exclusive for huge enterprises and TV channels, but virtually anyone, even those without any programming skills, can do it. 
Also, starting your own TV channel on the internet is now more affordable than ever, while the channel will be immediately available to everyone living everywhere in the world. 
So, how can you start your own online TV channel? Read along for our step-by-step guide.
Step 1: Defining Your Channel
Before anything else, you should have a clear idea of what your online TV channel is about. If it's going to be a 24/7 live stream TV channel, then you'd have to develop a schedule covering 24 hours, 7 days a week. 
It's best to begin by finding your target audience, what niche in the area you'll need to focus on. Say, that you are going to cover the sports niche by being a sports-focused channel, then plan your channel by considering how you can provide value to your target audience in this niche. 
With how there are so many different online TV channels and OTT services, it's important to find a niche you can focus on rather than being a jack of all trades, master of none. 
Step 2: Decide on a Platform
Technically you have three different options in starting your online TV channel: 
Build your platform yourself: 

If you have the technical proficiency to build a website that includes a video player, then you can technically build your TV channel on your own. Obviously, this can be a time-consuming process, and not everyone possesses the knowledge (and time, or both) to build their own platform. 

Hire a developer/designer: 

T

he second option is to hire/outsource to a website developer that has the know-how of building an online TV platform. This, however, can be a very expensive option in the long-run. 

Use a video hosting platform: 

T

here are video hosting platforms like Viloud that offers an easy way to

create your own online TV channel

. They handle all the technicalities, and you can simply use their visual builder with a drag-and-drop approach to start building your channel. Typically they charge pretty affordable monthly fees.
The latter option is probably your best bet, especially if you are just starting out with your very first TV channel. 
Step 3: Decide on Your Monetization Model
If you want to run a charity and run your TV channel for free, be my guest. However, most likely you are planning to make some money from this online TV channel, either to make a profit or just to recoup the costs. 
In general, there are three popular ways of monetizing your online TV channel: 
Transactional: 

Similar to a pay-per-view model in traditional TV, the audience pays a certain fee to access individual content. 
Subscription-based: T

he user pays a certain amount of subscription fee (monthly, annually, etc.) to access

all

your content

Free and ad-supported:

a popular monetization option nowadays is to launch your online TV channel for free, but you show ads to your audience. You can combine this with the subscription-based model, to let users bypass advertising for a certain subscription fee. 
We'd recommend going with the free/ad-supported or subscription-based model since they offer great value for your audience while also provide you with a reliable source of income. 
Step 4: Develop Your Streaming Schedule
After you've decided on a platform and how you are going to monetize your content, it's time to start developing your programming schedule. How you should schedule your channel would ultimately depend on the content you possess and your target audience. 
The basic idea here is to schedule your most valuable and/or most expensive content at the time when your ideal audience is the most likely to watch it while putting your new/less valuable content accordingly. 
Step 5: Customize Your Online TV Channel
If you are using a video hosting platform to build your TV channel, then you'd want to customize your TV channel to make it uniquely your own. 
In Viloud, you can change:
Logo/branding'

Color schemes of the player

Header images

Copywriting

Buttons

Video thumbnails
With a drag-and-drop approach in Viloud's visual builder, so you can get your TV channel exactly as you want even without any coding/programming skills. 
Step 6: Marketing Your Channel
Last but not least, is to promote your channel so your target audience can know about it and start watching your channel. With so many OTT platforms, social media, and various online TV channels available today, we can't rely on waiting for our viewers to somehow find your channel. You have to promote your channel using all the available marketing channels: social media, offline marketing (brochures, etc.), email marketing, and so on depending on where your audience is. 
Have a proper marketing plan to promote your channel, and evaluate your progress as you go.
Conclusion
Starting an online TV channel can indeed be a lucrative opportunity to pursue, but it can also be a very competitive industry where you'll need to plan ahead on how you can get your TV channel noticed amidst all the digital noise. The most basic idea, however, is to ensure that your TV can provide value for your audience, and promote it well via all the possible marketing channels. 
Make sure to choose the right platform to start your online TV channel: you can either build your own website and video player from scratch, hire a web developer, or use a video hosting platform like Viloud where you can easily embed a video player to your website with a drag-and-drop approach.
---
Interesting Related Article: " Is it legal to use a VPN with your Favorite content streaming platform?"