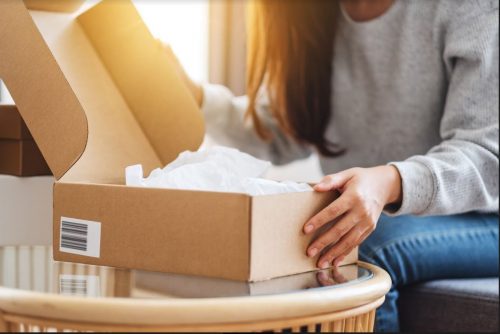 What would you do if you were able to start your own packaging company? If you are interested in any other aspect of printing and packaging, you are welcome to try your hand at it. In that case, you will find this guide very helpful. Getting Started with a Packaging Business? Here are the detailed instructions that will answer every question you have. In addition to learning about packing business ideas, you will also learn how to run a successful business.
Making A Good Plan is the First Stage
For your business to succeed, you must have a strategy in place. Before starting, make sure you answer the following questions:
Which Market Do You Want to Reach?
Diverse and versatile are the characteristics of the packaging industry. Focusing on a particular market is therefore necessary. In addition to packaging for food (such as pizza boxes) and beverages, are you interested in offering these services? What is your preference in terms of fashion and cosmetics?
You can choose to work for an industrial company, a pharmaceutical company, or a household company. Your decision is entirely yours, but do not let speculation influence it. Identifying packaging trends requires little research and analysis. As an example, if you select retail packaging, and your product is rigid candle boxes, you can create a packaging business plan using all this information.
Take into consideration your target audience as well. What are the benefits your customers will receive from your service? When it comes to cosmetic packaging, teenage girls and young women may be your target market. This will help you choose packaging designs, shapes, and colors, among other things.
Resources: Are They Sufficient? 
The costs of running a web to print and packaging business are similar to those of running any other business, including supply costs, packaging materials, etc. Plan your packaging business with a budget in mind. Profits will increase as well as return on investment will increase.
Maintain A Supply Management System
It is important to locate a manufacturer that can provide high-quality materials in a timely manner at a reasonable cost. Identifying your order's quantity is the first step. A local manufacturer is usually better for smaller and customized orders than an overseas manufacturer. On the web, you can find directories. Using this information, you can locate a manufacturer. The manufacturer must deliver the materials according to the contract. To find such materials at a reasonable price, you will need to find a supplier.
In Making Your Decision, Consider These Factors:
It is important to consider the shipping location and packaging materials when calculating shipping costs. It is however important to ask how the vendor can maintain quality while reducing costs. Don't be surprised by hidden costs. It is important to discuss the possibility of repeat orders before signing the contract. Also, It will take you no time at all to receive your orders at regular intervals.
It is more likely that you will lose a customer if the process takes too long. It is always best to work with a vendor who has a track record of delivering on time. A supply that arrives on time but is of poor quality is useless. Make sure the vendor's supplies are high quality by keeping an eye on them. There should never be any compromise when it comes to quality.
Web to Print Software: A Budget-Friendly Option
It is vital to have web-to-print software if you wish to expand your business and customize your products. Users can place orders for economically viable bespoke custom printed boxes using this software via websites. Putting it into practice will almost certainly ensure that your business's reach extends beyond its borders.
Consider these things before buying the software. A web-to-print solution that utilizes third-party tools improves functionality efficiently. This solution provides designs, ideas, templates, color schemes, graphics, quotes, and images. Maintains a product catalog as well as allows you to build one.
Which Fit Would Be Best for You?
When choosing a technique, it is important to keep your budget and needs in mind. It is generally a cheaper option for printing large volumes using lexography. Large quantities and moderate costs make lithography a good choice for packaging with a flat surface such as pizza boxes. Silkscreen or digital printing are suitable options if you need to print fewer copies. For items with intricate patterns or designs, consider rotogravure.
Decide on The Name of Your Business
Make a list of every possible name you can think of, ask your friends and family, and let your imagination run wild. To verify availability and see what works, use tools like Namecheap domain generator to narrow it down to three or five domains. Ideally, you want a short, clear, and descriptive business name that reflects what your company does.
Get Your Packaging Company Registered
For a company to be legitimate, it needs to have a vendor's license. Your local attorney should be contacted first in this regard. Furthermore, they will assist you with the interview as well. Your state's Department of Taxation and Revenue as well as its Secretary of State may be of assistance.
It is at these places that the necessary documents are registered. Because the sale will be taxable, you'll need either a Vendor's License or a Seller's Permit. Different cities and states have different regulations. In the future, you may need this license from a few suppliers you deal with.
Open A Bank Account for Your Business
You'll need a bank account before you can start making money, so you can keep it there. When you run your food packaging business as a sole proprietorship, it's worth keeping your business finances separate from your account to make tax filing easier.
It is quite simple to open a business bank account, just as it is to open a personal bank account. To learn more about your preferred bank's rates and features, contact your preferred bank. Different banks offer different plans, so it's a good idea to compare your options and choose the best one for you.
Create A Website
You need to present a professional and competent image via your website, since it is your online presence. SEO practices will ensure your site is found by search engines. Top search engines like Google benefit from these steps by ranking pages higher.
Use a service like WordPress, Wix, or Squarespace to create your website. In this case, you can build a website for an affordable price, but it can be time-consuming to figure out how to do it. The services of a web designer or developer can help you build a custom website.
Networking
If you do not like networking or using your contacts for business purposes, then this may not be for you. It is likely, however, that you have a considerable amount of untapped business potential within your professional and personal networks. Your college friend who runs a food packaging business might be connected to dozens of potential clients through a LinkedIn contact.
Someone in your family has worked in food packaging for years and might have valuable industry insight and connections to offer. If you're interested in food packaging, explore your friend and colleagues' networks and get in touch with those who might have a connection or interest. The prospect of gaining new customers or establishing a partnership with a company is likely.
Get Started Making Money Today!
Considering the rising popularity of prepared foods, delivery, and take-out, the food packaging industry is in a boom. Hard work and investment are vital to break into the industry, but it can pay off big. You will be able to build a food packaging empire if you choose the right niche for your business. Now that you have the business knowledge, it's time to begin your packaging journey!
---
Interesting Related Article: "12 Mistakes To Avoid When Packaging Your Products"