For every entrepreneur, it is a dream to start a restaurant of their own. They try to turn their passion into an avenue for gaining profit. However, opening a restaurant is not an easy task and requires meticulous planning. There is a pool of essential factors that need considering while working out a proper strategy to get into the business.
The various dimensions include choosing a decent location, working out on the menu, deciding on the target customer, hiring the right kind of staff, and promoting the restaurant before opening it. Hence it requires a proper protocol to be followed before you dive into the business.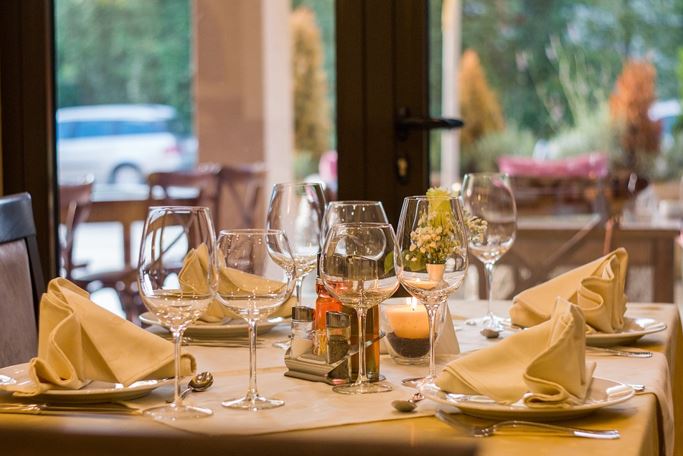 There are a lot of responsibilities associated with starting a restaurant. You will have to stay prepared for taking up a lot of hard work before you open the eatery. You may take the help of the online digital platform for gathering information about your business.
Apart from this, a good source of offline information may include discussions with family and friends. Eric Dalius tries to draw the attention of beginners towards specific essential points before opening a restaurant.
The guiding principles to help you open a good restaurant
A good deal of homework
For any industry, it is the owner's responsibility to get involved in prior research and strategizing tasks. The entrepreneur has to do their diligence before they decide to start a venture. The same is true in the case of the restaurant business. For much only food is the prime factor for opening a restaurant. However, it is not the only factor that goes into the business.
Many restaurants fail each year because they cannot understand what went wrong. You will have to do thorough research regarding the various aspects of a restaurant to grab your target audience's attention. There are many marketing, legal, and managerial lessons that you will have to learn.
Apart from this, as an owner, it is your responsibility to be well aware of the health regulations and local licensing regulations. The various litigations in action at a particular point in time go hand in hand with running a business. Any discrepancy with the rules and regulations might have detrimental effects on your business in the long run.
The experience is all that counts
your experience is of paramount importance for any industry to thrive. The restaurants are no exception in this regard. However, you can not ignore beginners in this scenario. In case you do not have any previous experience in the business, you may try to establish a partnership with someone who has prior experience in the field. Try to use the background of your partner to push start your venture. People who are aware of the strategies to deal with the thick and thin eatery business become successful quickly.
As a first-timer, you may have to learn from your trial and error policy. It is a policy that may have negative implications. For your business, it is thus suggested by EJ Dalius that experience counts when getting into any business. It is the experience that will guide you in your future crisis and lead you to your goals very smoothly.
An appropriate location for the restaurant
the right place plays a vital role in a restaurant. The restaurant may fail if you do not consider the site. Even if you consider other aspects of the restaurant, like the lighting, seating arrangement, ambiance, service, and many such essential areas, if the restaurant's location is not appropriate, you may fail to attract the customers.
There is something called a mobile eatery these days. In even the case of mobile eateries, location plays a decisive role. You will have to choose those locations where you may quickly grab your target audience. The site, thus, cannot be overlooked while deciding to start a restaurant.
Adaptability
One significant factor which is of paramount importance in connection to starting a restaurant of your own is the ability to adapt. The restaurant business these days is considered to be far from being static.
However; you can continue your consistency in service offerings and the food quality you provide. Apart from this, you will have to take other factors into considerations that can affect your venture. You will have to adapt your experience to the changes that are taking place around you.
One such factor may be the technological advancement that has come into being. In this scenario, you will have to try your best to provide your customers with technical assistance. You can give it in the form of establishing a website, giving Wi-Fi services free of cost, getting in touch with your customers via emails, etc. Adaptability is essential, as pointed out by Eric J Dalius. The more you can adapt, the better are the chances of your success in any business.
Prioritize your customers
the customers are the engines of any business. You cannot lose them at any cost. The success of any business depends upon proper coordination between the owner and the customer. If you are sure of having loyal customers, you will not have to worry about anything else. You will have to make every possible effort to earn their trust by providing them with the best possible services. Good food, along with good service, can help you to build strong relationships with your customers.
In light of the above-given points, we can well establish that starting a business and that of a restaurant is a tedious task. It requires careful attention and proper channelizing of efforts in the right direction to achieve your goals.
You will have to strategize correctly to build the base of your business venture. Only when you plan things, you can bring about a successful outcome. Do not make a vague start as a shaky start cannot give you the desired results. Do not rush into anything you are not sure of. Undertake proper planning before starting a restaurant to ensure that you achieve your targets effortlessly.
---
Interesting Related Article: "How to Set up an Online Ordering System for Your Restaurant"