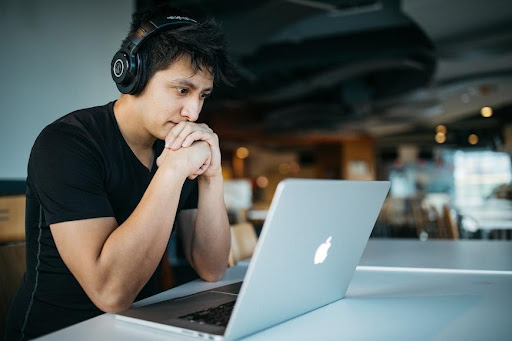 Students usually have a lot of tasks to carry out to prove their excellence in academics. However, many have questions about how to start writing an assignment and how to do it efficiently. 
It may seem like a challenge because of the lack of instructions or experience in completing similar tasks. But there are clear steps you can take to make it go smoother than ever. And you can always find stellar writing assignment examples online.
Yet, if you face writer's block, remember that it's okay to ask someone for help or even delegate the task to professional services like assignmentguru.com if you need a quality paper ASAP. Plus, here is a straightforward guide on how to start a writing assignment so that it doesn't cause much stress and takes less time. 
Reread the Instructions 
To submit a well-written paper, you should know the initial instructions and understand how to use the given hints. Often, the result doesn't match your expectations because you got the objectives wrong.
Academic papers mostly start with an issue to solve, so the whole theme can go astray when the main question isn't deciphered right. Sometimes, students procrastinate for a long time with their tasks because they are too confused with the question and can't figure out what needs to be done. The solution to that is to reread it multiple times.
Begin with clearly defining the paper's goals. If the question seems too complex, divide it into smaller pieces or rephrase it to the simplest version possible. And if that doesn't help, don't be scared to reach out to your teacher for clarification. 
Do Proper Research
Thorough research will set the steady ground so you can come up with ideas on how to start writing an assignment. You can't just jump into working without certain preparation and specific knowledge about the topic. 
Even if the topic is familiar, you should find the supporting information and additional facts to make your work interesting and look like you actually put extra effort into it. Pay attention to the sources you use and try various formats – books, articles, videos, etc., so you don't get bored easily. 

Brainstorm Ideas 
When you contemplate how to start writing an assignment and find it tough, you likely need a fresh perspective. So, sit down in a peaceful atmosphere and use different techniques for forming quality ideas for the assignment. 
You can do it in your head, on paper, or with the help of virtual visualization apps. Here are some effective brainstorming techniques: 
mind mapping; 

brainwriting; 

grids; 

whiteboard brainstorming. 
Mind mapping is considered the best one, though. It's a hierarchical diagram building that revolves around the main concept. It doesn't require any order and makes it easy for your creativity to flow. 
Make an Outline
A neat layout is a powerful starter. Make sure to structure your assignment well before starting to write it. This tactic will make it much easier to put down all the necessary information. 
Add subheadings and note down ideas worth discussing in each part of your paper. Work on one point at a time and then check if the outline is logical and if it allows for smooth flow. 
Focus on the Writing Process
When the task requirements are cleared and the research is done, it's time to dive into actual writing. But first, you need to know how to reach deep focus. 
Use the Pomodoro productivity technique: spend several hours working and then dedicate 10-20 minutes to rest. 
It's important not to burn out during the process and avoid cramming everything at the last minute. It's better to dedicate some time to writing every day but stay consistent than carry all the hard burdens at once.
The body of your academic assignment is the most significant and tedious part. Here, you must support your claims with evidence and persuade the reader that your viewpoint is accurate. If you struggle with the main body, try writing manageable chunks of text and take frequent breaks to refresh your mind. 
Look Back to Your Notes
You're probably wondering how to start a writing assignment when you don't have enough information to base it on. That's why revising the notes you have taken in class is so important. 
For instance, maintaining a good lab notebook can aid in writing your technical memos and reports. In addition, keeping crucial materials at hand while doing any assignment makes the process faster and easier. 
Write Introduction and Conclusion Last
It's better to work on these key parts of your academic paper once you've finished the main body. A strong beginning should hint at the content that's about to come, so you should know exactly how to hook the readers. And the conclusion should wrap up everything you've written nicely and logically — you can't craft it off the top of your head. 
Get Feedback
When crafting a paper, you only have one perspective and can miss something important. Yet, when you give someone a chance to reflect on your work, you might get a new source of inspiration. 
Don't be shy to collaborate with your peers and help each other out. You can exchange opinions on projects and see how you can boost each others' performance, develop critical thinking, or maybe add some fresh colors to this particular topic.
Revise and Edit 
Your first draft doesn't have to be perfect. In fact, it's even better when your draft is a bit messy because you don't spend time stressing over every little thing. 
Editing is what comes next, and it should be done carefully. Writing based on research is complicated and requires lots of effort. That's why it is natural to ignore errors when you're creating a draft. 
Verify your sources, and thoroughly review all supporting evidence, citations, grammar, and formatting. You can also use Grammarly, Hemingway, or other helpful online tools to enhance the quality of your text. 
Meticulously Proofread 
Read your assignment all over again once you're done. Check how the text flows and read it aloud to make sure it sounds natural. If reading the same thing all over again by yourself becomes annoying, install a tool that automatically reads your text for you. It allows you to spot mistakes that you would've omitted otherwise.
Conclusion 
The hardest part is usually just the beginning. Here is where you have to push through and use the clearly defined steps to motivate yourself. Hopefully, you'll use this guide, couple it with great writing assignment examples online, and eventually craft the paper worth the highest grade.
---
Interesting Related Article: "Why is Academic Writing Important?"