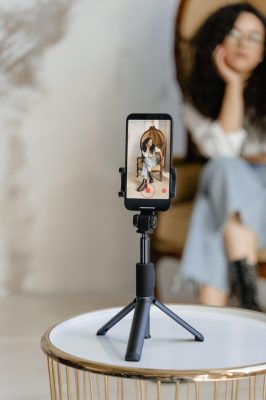 TikTok is one of the most popular social media platforms in the world. It is used for entertainment purposes by individuals, as well as a great asset for businesses to connect with their audience and build communities. TikTok is also launching TikTok Pulse to help content creators and businesses.
It has been so effective, and addictive, because of the form of videos it allows. All videos are created to be short and snappy, which can keep people engaged and wanting more. Unfortunately, this means that the top trends that go viral and keep people interested, tend to change very quickly. It can be difficult to keep up with the trends, especially if you are focusing on growing your social media accounts.
To help you stay on top of the top trends and build your social media accounts, here are some top tips.
#1 Regularly check your discover page
Your discovery page will be full of the latest trends on TikTok. Not only will they be embedded within the first few videos that you watch, but you will also be able to view the latest trending videos and hashtags by clicking on the rotating banner at the top of the screen. You will be able to see the statistics of the trend, by how many people have liked, viewed and used each trend. You can then click on those numbers to view all the current videos using that trend.
#2 Follow influencers
You should follow lots of influencers within your business niche or personal interests. Influencers are typically hot on the trends and will be using them first. They will also be setting a lot of the trends that you see. This is because they already have a big, established audience which makes their videos more likely to go viral.
#3 Use the search bar
If you notice a certain action or sound several times in your feed, and you feel it is something that will pick up momentum quickly, you can use the search bar at the top of the discover page to use keywords, to learn more about the different posts. As you use TikTok more, you will start to notice trends before they get big. This will help you to stay competitive and increase your views.
#4 Filter your searches
TikTok now allows you to refine your searches by filtering them. If you are searching for trends, you can use filters such as by popularity. Try this filter when searching for different sounds and actions to use in your videos. You can also use the filters to adjust the number of likes a video has, and the relevance of the content.
Once you have found trending videos on TikTok, you should endeavour to create them as soon as possible, as they will quickly jump to a new trend. Another good practice is to save the videos you make using tik tok mp4 download. Not only will this mean you always have a backup of your content, but it will also mean you can repurpose the content across other social media platforms, and be the first to use the trends. Many trends come from TikTok first, before they reach Instagram and Facebook.
---
Interesting Related Article: "What is social media? The effects of social media"