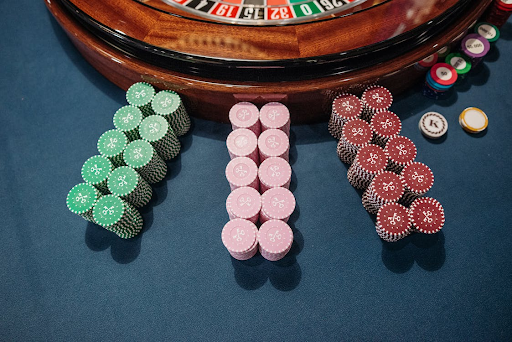 It's important to ensure that the site you're playing at is secure. To do this, look for a valid SSL certificate and make sure it's from a trusted authority. You can also check for an online casino seal of approval from many third-party organisations such as eCOGRA or iTech Labs. 
In addition, make sure that the software used by your chosen site has up-to-date encryption technology. It ensures that your personal information remains safe and secure at all times while playing games online.
Learn How To Improve Your Skills
Improving your skills in any game requires a good understanding of the rules. Once you have a solid grasp of the game's mechanics, you can sharpen your skills by practicing with free games. This will give you a chance to apply what you've learned and get comfortable with the gameplay. 
Familiarising yourself with the odds and probabilities of the game is also crucial. Understanding the likelihood of certain outcomes can help you make more informed decisions and increase your chances of success. By following these steps and putting in consistent effort, you'll be well on your way to mastering the game and improving your skills.
Safe Mastercard Casinos
When you're looking for a secure online casino, safe Mastercard casinos are a splendid choice. First, look for the Mastercard logo on the website. This means that the casino is licensed and regulated by Mastercard, which is an assurance of trustworthiness. 
Next, check their security measures: does it use SSL encryption? Does it have a privacy policy? Do they keep personal information confidential? If so, then this is another sign that you can trust them with your money and personal data.
Ensure one or more regulatory bodies have approved your chosen site, such as eCOGRA (eCommerce Online Gaming Regulation & Assurance), Alderney Gambling Control Commission (AGCC), Malta Gaming Authority (MGA) or UK Gambling Commission (UKGC).
Consider Using a VPN
A virtual private network (VPN) is a service that allows you to connect to the internet via a server in another country. For example, if you're in Canada and want to access Netflix US, you can use a VPN to connect through an American server and watch whatever shows or movies are available there.
Using one of these services is also helpful when playing at online casinos because it protects your data from prying eyes by hiding your IP address. It can reveal where exactly on Earth (or more accurately: space) your computer is located right now. This way, no one will know what games or sites you visit while playing online casino games.
Compare Casinos
It's important to compare different casinos and choose one that is reputable and trustworthy. Look for online casinos that have an excellent reputation and a history of providing safe and secure gaming experiences. You can do this by reading reviews and researching the casino's licensing and regulatory information.
Never Use Public Networks
Never use public networks to play at online casinos. Public networks are often unsecured and can leave your personal and financial information vulnerable to hackers and cybercriminals. Always use a secure and private internet connection to ensure that your sensitive information is protected.
Reliable Payment Options
With online casino gaming, choosing reliable payment options is crucial for a safe and secure transaction experience. It's important to opt for payment methods that have a reputation for being trustworthy, such as credit cards or e-wallets, as they offer a secure way to transfer money. 
By choosing reliable payment options, you can avoid any potential risks of fraud or identity theft. Always take the time to research and choose payment options that have a proven track record and a history of providing secure transactions. This will ensure that your online casino gaming experience is enjoyable and worry-free.
Read Reviews
Read reviews before choosing an online casino to play at. Reviews can provide valuable insight into the experiences of other players and can help you make an informed decision about which casino to choose. Look for reviews that specifically address the safety and security of the online casino.
Final Thoughts
In conclusion, staying safe and secure while enjoying online casino games should always be a top priority for players. It is important to choose a reputable and licensed online casino, use strong passwords, and never share personal information or banking details with anyone. 
Players should always be wary of suspicious emails or messages, and only download software from trusted sources. While online casinos can be a fun and entertaining way to pass the time, it is crucial to remember that they are also a potential target for cybercriminals. 
By taking precautions and staying vigilant, players can ensure that their online casino experience remains safe, secure, and enjoyable. So, follow these tips and have a great time playing your favourite online casino games.