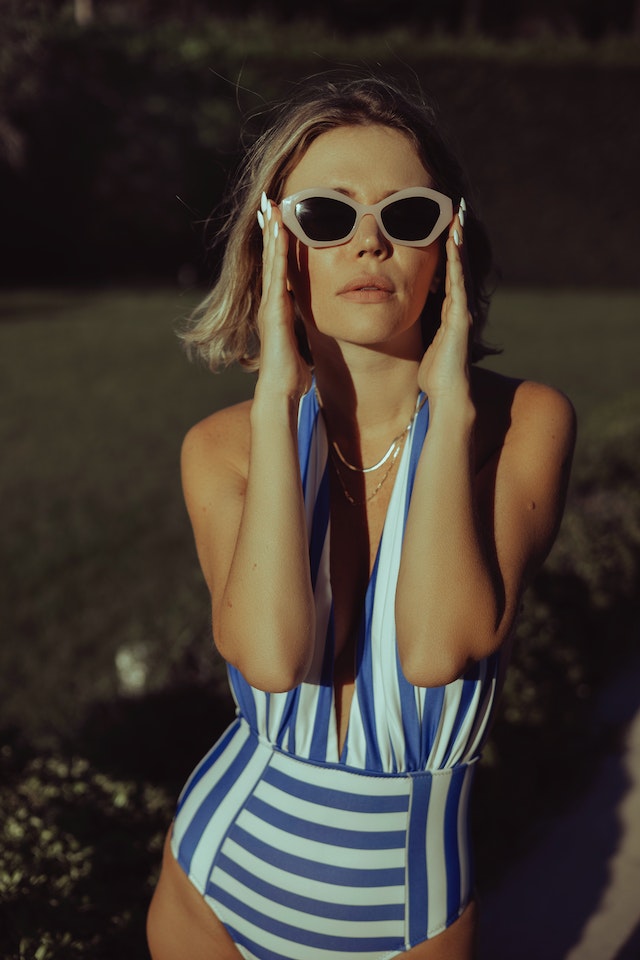 Sunglasses are a fashion accessory that has been around for centuries, but the styles have changed over time. Retro style sunglasses have become increasingly popular in recent years with their unique and eye-catching designs. In this article, we'll discuss what these style of sunglasses are and several ways to style them for a chic and trendy look.
What are Retro Style Sunglasses?
Retro style sunglasses are a throwback to previous decades, taking inspiration from the classic designs of the 50s, 60s, and 70s. They are typically characterized by bold and oversized frames, unique colors, and distinctive shapes. Retro sunglasses come in many different styles, including aviators, cat-eye, and wayfarer sunglasses.
How to Style Retro Sunglasses
Styling these sunglasses is as easy as it seems to be. When it comes to styling sunglasses, the key is to find a pair that complements your personal style and overall outfit. Retro sunglasses are no exception. Here are several ways to style retro sunglasses for a chic and trendy look:
Vintage Outfits
One way to style retro sunglasses is to pair them with a vintage outfit. This look is perfect for those who love the classic styles of the 50s and 70s. For a 50s-inspired look, pair your retro sunglasses with a full skirt, a blouse, and a pair of classic heels. To achieve a 70s-inspired look, opt for flared pants, a printed blouse, and a pair of wedges.
Modern Outfits
These sunglasses can also be paired with modern outfits for a chic and trendy look. For a monochromatic look, pair your retro sunglasses with a monochromatic outfit. This is suitable for those who are into minimalism and simplicity. For a bold and colorful look, pair your retro sunglasses with a brightly colored outfit, such as a jumpsuit or a maxi dress.
Beachy Outfits
For a bohemian look, pair your retro sunglasses with a maxi skirt, a peasant blouse, and a pair of sandals. For a surfer-inspired look, pair your retro sunglasses with a pair of denim shorts, a graphic t-shirt, and a pair of sneakers.
Formal Outfits
You can also pair retro style sunglasses with formal attire to achieve a classic or edgy look. To create a classic look, pair your retro sunglasses with a little black dress and classic pumps. For a more edgy look, mix your retro sunglasses with a midi dress, a leather jacket, and ankle boots — you can find these at places like LeatherCult.
Types of Retro Sunglasses
There are several types of retro sunglasses, including:
Round Sunglasses:

Round sunglasses feature circular lenses and thin metal frames. They were a popular style in the 1960s and 1970s, often associated with the hippie movement.
Cat-eye Sunglasses:

Cat-eye sunglasses are characterized by their upswept corners, which resemble a cat's eyes.
Wayfarer Sunglasses:

These were originally designed by Ray-Ban in the 1950s and have a timeless, classic look. They have a thick plastic frame with a slightly curved top and were popularized by celebrities like James Dean.
Aviator Sunglasses:

They feature a teardrop-shaped lens and a thin metal frame. They have a classic, military-inspired look.
Clubmaster Sunglasses:

These styles were famous in the 1950s and 1960s and have a retro, intellectual look.
Browline Sunglasses:

Browline sunglasses have a thick plastic or acetate browline and metal frames around the lenses.
Oversized Sunglasses

: Oversized sunglasses have large lenses and frames, making them a bold and statement-making accessory.
Wraparound Sunglasses:

These have lenses that wrap around the sides of the face, providing maximum sun protection. They were a popular style in the 1980s and have a sporty, athletic look.
Butterfly Sunglasses:

Butterfly sunglasses have a distinct shape that resembles a butterfly's wings, with oversized lenses and a curved top.
Shield Sunglasses:

Shield sunglasses have a single, large lens that covers the eyes and wraps around the sides of the face.
How to Choose the Right Retro Sunglasses
When choosing retro sunglasses, it's essential to consider several factors, including face shape, skin tone, and outfit style. For example, those with a round face should opt for angular frames, while those with a square face should opt for round frames. Those with cool skin tones should opt for frames with blue or purple undertones, while those with warm skin tones should opt for frames with yellow or green undertones.
Retro style sunglasses offer a unique blend of classic and contemporary fashion, making them a popular accessory among fashion enthusiasts. It has stood the test of time and continues to be a popular fashion accessory for people of all ages. With their unique design, they are sure to add a touch of vintage charm to any outfit, making them a versatile and fashionable accessory for any wardrobe. So, whether you're looking to add some retro flair to your everyday outfits or want to make a bold fashion statement, consider adding a pair of retro sunglasses to your accessory collection.
---
Interesting Related Article: "Apps to Make Your Photos Look Vintage"