Buying your first home can be an exciting and overwhelming experience. The real estate market is complex, and first-time homebuyers often face numerous challenges in finding and securing their dream property.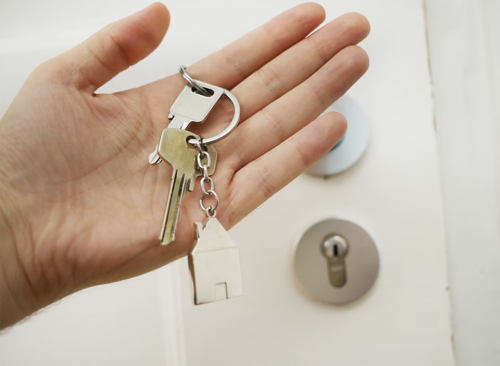 However, with the right guidance and resources, you can successfully navigate the market and make an informed decision. This article will provide tips and insights on how to work with buyers' agents, understand real estate education and licensing, and ultimately make the best choice for your future home.
Consult with a professional buyers' agent
A buyers' agent is an invaluable resource when purchasing your first home. They have in-depth knowledge of the local market, can provide personalized advice based on your needs, and represent your interests throughout the negotiation process. 
Get pre-approved for a mortgage
Before you start house hunting, it's crucial to get pre-approved for a mortgage. This step will help you understand your budget, demonstrate to sellers that you are a serious buyer, and expedite the purchasing process. Consult with a mortgage broker or your preferred financial institution to explore your financing options, how much downpayment you are giving, and secure the best possible loan terms.
Determine your needs and preferences
Before you start looking for a home, make a list of your must-haves, preferences, and deal-breakers. Consider factors such as location, property type, size, and amenities. This exercise will help you narrow down your search and make it easier to communicate your needs to your buyers' agent.
Research the local market
Familiarize yourself with the local market trends and recent sales in your preferred neighborhoods. This research will help you understand the current state of the market, identify potential opportunities, and set realistic expectations for your property search.
Attend open houses and inspections
Open houses and inspections provide an opportunity to explore potential properties in person, assess their condition, and ask questions. Make the most of these events by taking notes, asking about any issues or concerns, and getting a feel for the neighborhood.
Understand the role of real estate education and licensing
Real estate agents and brokers are required to undergo extensive training and obtain a license to practice in their respective states or territories. This education ensures that they have a comprehensive understanding of the real estate market, legal requirements, and ethical standards. As a homebuyer, it's essential to work with a licensed professional who has qualifications and training under their belt and can provide expert advice and guidance throughout the process.
Be prepared to negotiate 
Negotiating is an essential aspect of the home-buying process. Work with your buyers' agent to develop a negotiation strategy, considering factors such as recent sales, market trends, and the seller's motivations. Be prepared to compromise on some aspects but remain firm on your must-haves and deal-breakers.
Understand the legal aspects
Once you've found your dream home, there are several legal requirements to navigate, such as contracts, disclosures, and inspections. Consult with a conveyancing professional or real estate attorney to ensure all legal aspects are handled correctly and protect your interests.
In conclusion, successfully navigating the real estate market as a first-time homebuyer requires thorough research, expert guidance, and patience. By working with a professional buyers' agent, understanding real estate education and licensing, and following the tips outlined in this article, you can make an informed decision and secure your dream home.
---
Interesting Related Article: "Houses for Sale: Navigating the Real Estate Market"