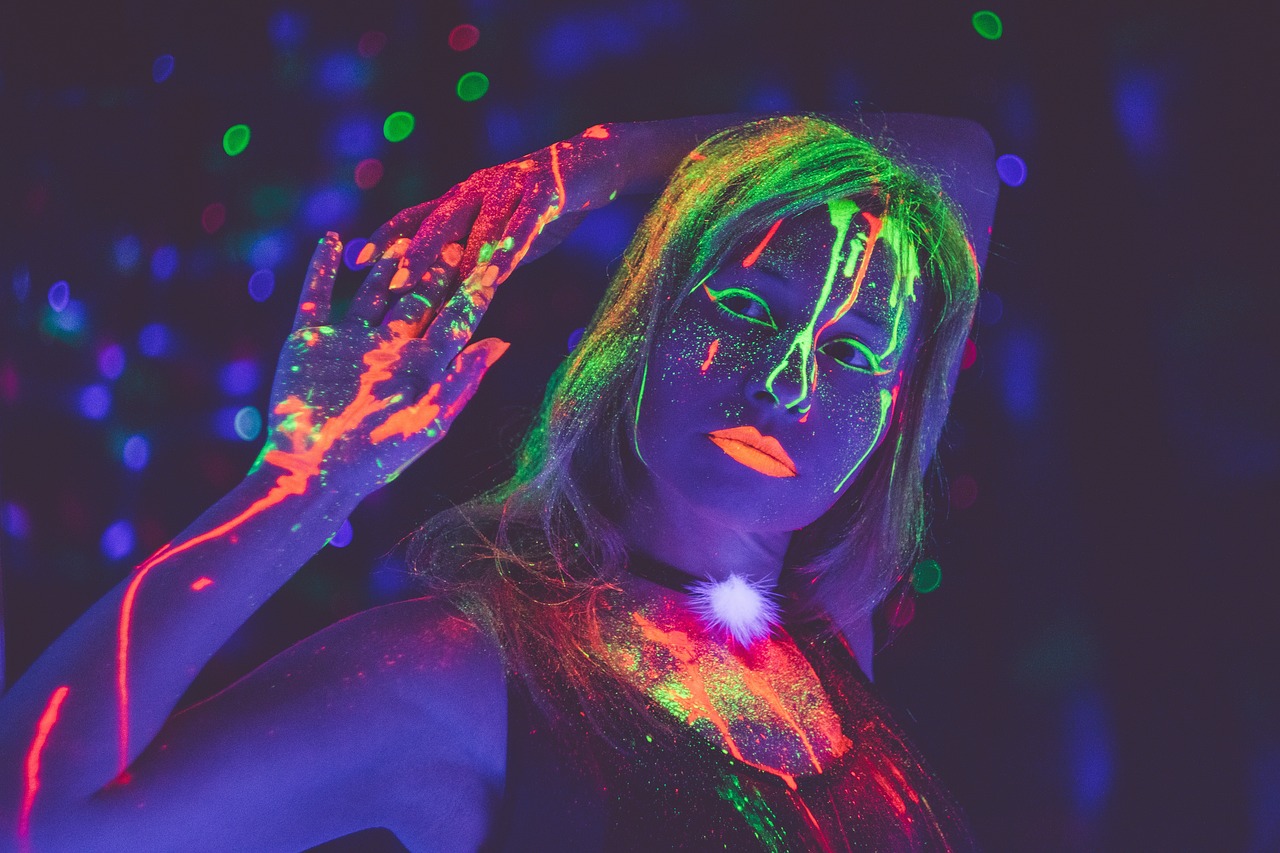 Lights, camera, party! It's time to make your party glow and light up so nobody ever forgets it. Glow in the dark and LED lights have been all the rage in parties these days and for a good reason.
Imagine stepping into a rave party and instead of just drinks and music, there are party cowboy hats. There are strobe lights and a disco ball in the center radiating light all over the room. You can feel the craziness and the fun vibes no matter what type of party it is.
Are you prepared to advance your party game now? Be it a farewell at your college dorm room or a Halloween party for your kids, let's get glowing. Let's start with the necessities you'll need to prepare for the perfect glow-in-the-dark fiesta or, better yet, an unforgettable party.
Top Tips for Party Planners
Here are some essentials you can keep in mind while planning your crazy party of the century:
Set the Perfect Venue
Choose a venue that can be transformed into a neon wonderland after dark. You could have a broad outer space like a backyard with a pool attached. Or if you prefer to have the party at your house, consider a spacious living room or a rented event space with a dark atmosphere.
The key to maximizing the glow effect is having control over the lighting. Plan where you'll put the lights and how many you'll need to illuminate the entire space.
Blacklight Magic
Invest in blacklights to make everything fluorescent. You could go with a neon theme or even string some fairy lights around the space for a gentle glow. It is a good idea to hang them strategically around the party area to illuminate your space. This will make neon colors flicker or pop like never before.
You would be happy to know how affordable these backlights can be. You can find some in online stores like Party Glowz for cheap prices despite being the latest designs that are long-lasting.
Glow-in-the-Dark Decorations
From glow-in-the-dark balloons to neon streamers, ensure that your decorations are designed to shine when the lights go out. The idea is to not just play with lights, it's to play with darkness, too.
For Halloween parties, place a glowing arrow, luminous ghosts, or glowing cobwebs directly above the drinks table. Direct your guests to different locations in your party hall with glowing signage. Add a glowing arrow near the restrooms or even at the entrance welcoming guests in.
Neon Dress Code
Encourage your guests to dress in neon colors or white clothing to enhance the glow effect. There are some party themes that focus on white clothing or gloves. You could even add a table at the entrance to your party where guests can stock up on glowing attire. Add some hats, gloves, or props they can hold up.
This way, they needn't stress out or splurge while preparing for your party. The best part? You can let them take the props and costumes home with them as party favors or keepsakes. Try to find affordable glow-in-the-dark body paint, neon clothing, and accessories to get everyone in the spirit of the party.
Neon Food and Drinks
Take your party to the next level of craziness with neon-themed dishes. Serve neon-colored snacks and drinks to keep the theme going. You can make fluorescent punch, neon cupcakes, and even create glow-in-the-dark Jell-O shots using tonic water.
You can even bring home unique decorations like a glowing serving tray for a fun twist nobody would expect. Add it to the center of the party table so people can take aesthetic shots for their Instagram feeds to shine.
Dance the Night Away
Create a playlist of your favorite dance tracks based on the theme of your party. Keep the party moving all night long with the latest hits and songs all your guests love. How about asking them to name a few of their favorite songs and hiring a DJ to play their song requests?
It is also a great idea to invest in headphones for your party. You can rent a few headphones and distribute them to your guests. Now they can just tune in to whatever song or radio station they wish to play and dance to their own tunes.
This will give them a personalized effect for the party, and stay in tune with your theme if the headphones glow! Incorporate glow-in-the-dark dance props like glow sticks and LED jewelry to make the dance floor come alive.
Glow-in-the-Dark Games
Organize glow-in-the-dark games like mini golf, Twister, or even ring toss. There are so many games that include glowing lights when you clap, jump, or step on things. Imagine the floor lighting up under your feet when you step on the Twister board.
This would make for a great kid's party, as well. Imagine your kids going insane over lights and glowing LED sticks all over the place. You don't even need to worry about clearing up any mess at the end of the party as it's just lights. Everyone wins and these activities will keep your little guests entertained and engaged for hours.
Photo Booth Fun
Set up a photo booth with neon-themed props and a blacklight backdrop. If your guests want to share some memories on their social media or just capture them for themselves, they can make memories right there.
These glowing and flickering decorations can be used by visitors to create exquisite Instagram-worthy images. Just be sure to prioritize safety first and check if the party location is well-ventilated. You can use all glow-in-the-dark products as directed by the manufacturer to guarantee safety, too.
Summing Up
By following these tips and incorporating glow-in-the-dark party elements, you're sure to create an unforgettable experience for your guests. People will keep coming for more as you are the ultimate party planner who has the latest trends sorted.
So, gather your friends, turn off the lights, and let the neon magic begin!