There are many reasons why translating documents is important. In today's global economy, businesses must be able to communicate with customers and clients in other countries. Translating documents, such as PDFs, ensures that everyone understands the information being communicated. Additionally, translations of PDFs can help companies avoid misunderstandings or cultural faux pas.
All in all, translations play an important role in diplomacy and international relations. Governments and other organizations use translations to communicate with one another and build relationships. In some cases, translations are used to resolve misunderstandings or conflicts.
In this article we'll look at how you can translate any PDF file to another language using a free PDF editor.
Introduction to Wondershare PDFelement
Wondershare PDFelement is a powerful PDF tool that helps users work with PDF files easier and allows you to produce great-looking PDF documents and forms quickly, affordably, and securely. In the latest version of PDFelement, the new translate feature enables you to All PDF documents, including scanned PDFs, are translated to other languages.
There are many benefits to using a free online PDF editor. Perhaps the most obvious benefit is that it can make your document more accessible to a wider audience. But there are other benefits as well, such as:
Increased accuracy: When you use a PDF translator, you can be confident that your document will be translated accurately. This is because PDF files are converted into a format that is easy for the translation software to understand.
Better quality: PDF files are generally of a higher quality than other types of files, such as Word documents. This means that your translated document will be of a better quality too.
Faster turnaround: Because PDF files can be translated quickly and easily, you can expect to receive your translated document back from the translator much faster than if you had used another type of file.
Increased flexibility: With a PDF translator, you can choose to translate your document into any language that you want. This is not always possible with other types of files.
How to translate PDF files with Wondershare PDFelement
Step 1: Open PDF
When you start the software you will see a variety of different options. Select "Open" and then choose the PDF file you want to translate.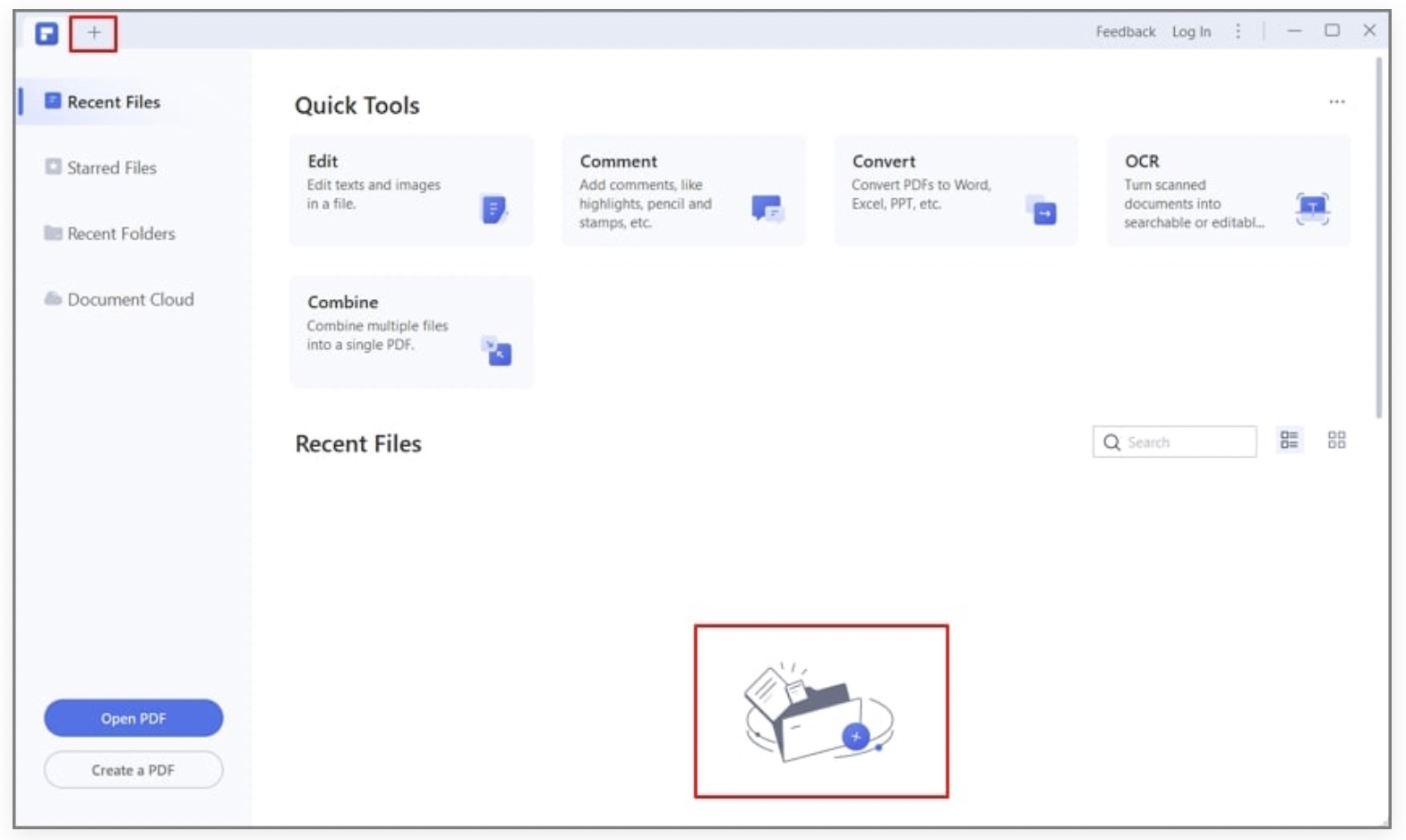 Step 2: Perform OCR
When the file has opened. Go to the "Tool" menu at the top and then select "OCR Test Recognition". Bear in mind you may need to download the OCR addon, which takes no more than a few seconds. Then click "Perform OCR".
Step 3. Translate Scanned Document
After performing OCR on a scanned PDF file, you can now edit the text and even translate it. Simply select some of the text and a floating bar will appear, then click "Translate" and viola! It's that easy.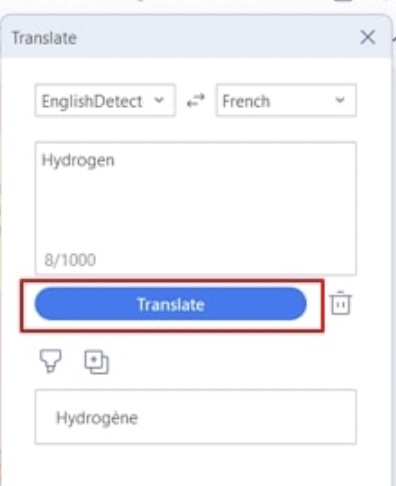 Pros and cons of Wondershare PDFelement
Pros
Supports translation of 80+ languages and underlines translation of PDF document content
Easy-to-use user interface
Can OCR scanned PDF
You can save and share documents through document cloud
Recognizes the table in the PDF document, and then copies the table content
Cons
The translation function is currently only supported in Wondershare PDFelement for Windows
100,000 words translated online
Other features
Supports PDF conversion in multiple formats
Batch processing of PDFs supported: batch create, convert, OCR, add watermark, etc.
Support annotate PDF and generate annotation notes document
Verdict
Wondershare PDFelement is one of the most comprehensive PDF editors on the market. It's packed with features that allow you to edit, convert, translate and annotate PDFs with ease. Its translation feature is easy to use for both beginners and experts alike.
If you're looking for a powerful PDF editor that can do it all, then Wondershare PDFelement is the one for you.