How To Understand if a Stainless Steel Profile Could be Useful For Your Firm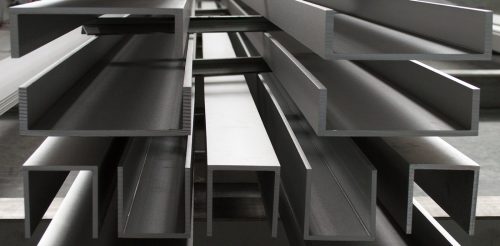 One of the materials that has really taken off on the international market in recent years is stainless steel. Profiles made of this material are among the most widely used in many sectors, including the construction industry, for building stable structures, but it is also used for household furniture. The latter category includes kitchen furniture in particular. The prestige of stainless steel is due to its great strength, both physical and mechanical, and durability, but also to its very low weight. Among the most popular profiles are stainless steel angles, which are rarely available on the market at competitive prices because they are rather difficult to produce. In order to be able to offer these products, a company needs to dispose of the right technology that allows laser welding and the use of hot rolling mills. Montanstahl is one of the few companies in the world able to offer a wide range of products. The company is based in Switzerland, but has the possibility to ship its products all over the world while preserving their high quality.
Angle Profiles: Production And Distribution
Over the years, Montanstahl's stainless steel angle profiles have been increasingly distributed worldwide. In fact, the company is able to organise deliveries at short notice and at extremely competitive prices, particularly for profiles up to 100 mm, which is the maximum recommended size. The procedure by which they are forged is very complex, and is based essentially on Montanstahl's investment in appropriate machinery and equipment, which enables excellent results to be achieved. As the company's catalogue is aimed at customers from different countries around the world, you can find product measurements according to references from different continents on the website. You only need to go to the website and choose between America, Europe, and Asia to find out which profile is right for you.
Is It A Reasonable Investment?
Choosing the most suitable profile is not really easy; it depends in particular on the intended use. Indeed, the price of stainless steel varies according to the context in which it is used and the way in which it is applied, which is why it can become a little expensive in some cases. Certainly, one of its main advantages is that it can be easily fitted in industries, because it is a material that can resist high temperatures, thus preventing the risk of flammability and explosion, but it is also waterproof, so it is also very simple to clean and prevent its surface from being damaged. Of course, these features are essential in some working environments. This is why, in certain situations, it is worth investing in stainless steel, because its performance is conducive to safer working procedures. Moreover, although its price may seem high, it is actually a material that lasts a great deal of time. So, if you consider a long-term time scale, it can also be considered cost-effective.
Measurements And Edges
If you really want to find out which product could be applied to your specific case, there are two things to take into account: side shapes, which can be equal or unequal, and measurements. Even though it is not always possible to offer products to suit all requirements, the technique acquired over the years gives each customer the opportunity to present their own design and create a made-to-measure product. So, once you have established the measurements you need, don't hesitate to contact the staff.
---
Interesting Related Article: "Types Of Stainless Steel Work Tables: Choosing The Best Option"