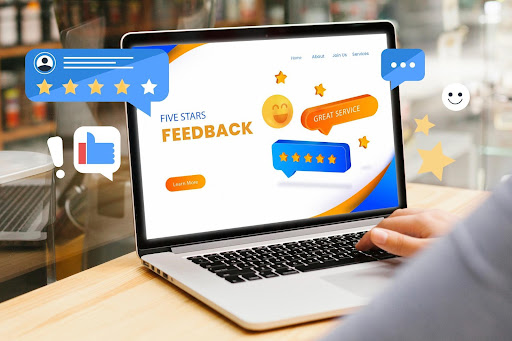 While providing effective social media customer service can be a hassle, it is an incredibly vital tool in business. With social media platforms, brands can address customers' concerns and queries easily and quickly. Plus, it is super effective since most customers are on social media. 
No doubt, social media in customer service is resourceful. And while it might be hard to navigate, it is not impossible. Here, we cover all there is to know about social media and customer service. Keep reading to grasp the necessary tips for successful customer service through social media!
Create a Specific Social Media Handle for Customer Support 
A social media account for marketing and customer support often gets crowded, so getting multiple accounts is best. Consider making a new account (Twitter, Facebook, or Instagram) specifically for customer support. Also, it is best if businesses get the account boost by getting friends on this site. This way, interested customers can easily find it. 
Setting up an account specifically for customer support removes the clutter from the primary account and makes it easier to attend to customers. Also, remember to tag the social media account on the primary account's bio. If people still query on the primary account, ensure the customer service account responds appropriately. 
Monitor the Conversation Online 
As a business grows, so do the customers. Often, there are cases where customers take to the streets of Twitter and Instagram to make certain remarks about a brand, even without tags. Brands must be well-informed and make necessary responses using their customer support account. This move goes a long way in growing trust. 
Hence, it would be best not to wait to be tagged on social media before giving a response. Monitor the brand conversations going online and reply when necessary. Hence, having a customer support team is always essential, as this task can be overwhelming if a brand owner tries to combine it with marketing and other aspects of the brand. 
Be Proactive 
Like Shopify and other big companies, business owners can take a proactive approach and post self-service information resources. An Instagram or Twitter customer support account is the best place to post "how-to" guides. For instance, business owners can post tips or guides on how customers can properly navigate placing others and get the best out of sales. 
Being proactive reduces the number of inquiries a brand gets. Also, it is easier for brands to refer customers to these resources when they have similar questions already tackled. For Instagram, brands can use highlights or pinned stories. 
Always Respond
Unresponsive customer support is as good as not having customer support. Brand owners should prioritize offering timely and friendly responses on their customer support pages. One tip that can help with that is opting for automatic responses. Ready-set responses to specific prompts assure the customers that the brand believes they matter. 
Regardless of the approach, do well to chip in something that can help uplift the brand. Also, we understand that all-round responses might be close to fictitious. That said, make a workable schedule for the customer service time. For instance, Apple's Twitter customer service space is open from 5 a.m. to 8 p.m. PST. Hence, customers know when to reach out! 
Tried Chatbots? 
AI is seeping seamlessly into all aspects of human lives, and customer service has gotten a whole load better through its services. With Chatbots, brands can offer basic customer services 24/7. Chatbots' all-around-the-clock services are an incredible perk. A company that uses Chatbots is Sephona. Chatbots quickly answer customers' queries when the customer service team is unavailable.
Check-in on the Customer Service Regularly 
As a business owner, it is crucial to gauge and monitor the activities on the customer service page. This move allows the recognition of patterns and spotting recurring issues in the space. When spotted, the right actions can be taken to ensure the best responses and services are provided moving forward. 
Some Notable Case Studies
Let's comb through some of the companies that use social media to offer incredible customer service: 
Spotify
We have Spotify with Spotifycares. On their Twitter customer service page, they provide preemptive FAQ sections that combat common problems customers might have on their music streaming platform. 
Dominos
Dominos uses Chatbots to tackle questions that might come from customers while the human-customer service is away. They also incorporate an auto-response message where they answer questions such as "how to order pizza" on their social media pages. 
Followzilla 
On this site, customers buy Instagram friends for their businesses. While the process is seamless and affordable, customers often have inquiries, which are met with Followzilla's friendly customer service. When the customer service is offline, an extensive FAQ is on standby. 
Conclusion 
Customer service requires consistency and expertise. One way to get the best customer support is to use social media. Use the available resources to take the brand to new heights and earn customer trust by using our tips above!