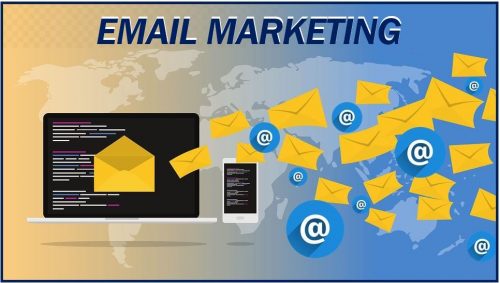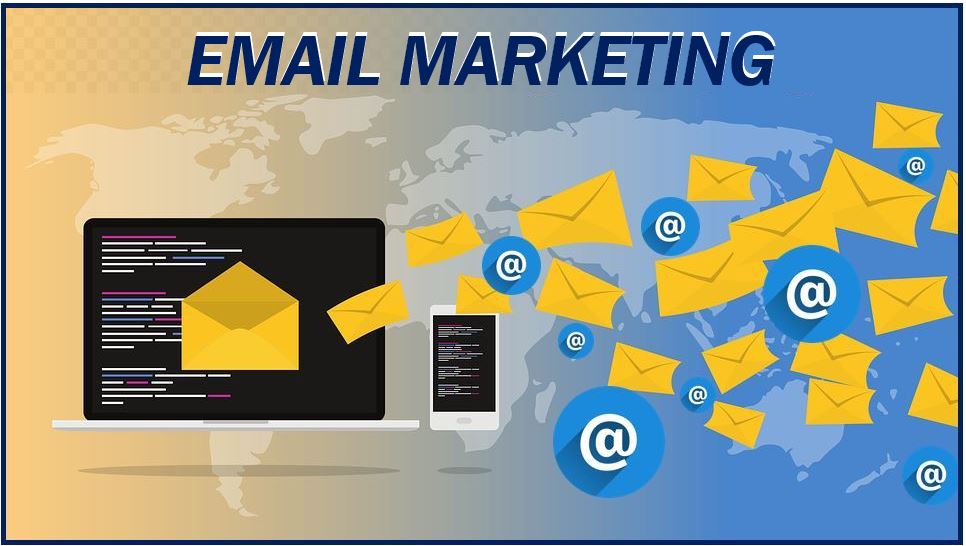 Email marketing and SMM have one problem: neither of these channels is self-sufficient.
Social networks are great for attracting potential clients and setting up initial contact with a company. Direct sales through SMM are rare.
SMM is more about strong branding engagement and increasing the loyalty of your target audience (TA). Yes, sometimes you can convert subscribers into buyers "right off the bat." Alas, selling vehicles, apartments, or houses on a mass scale through apps on social networks is unlikely to work. In business segments with high price tags, brand activity on social networks has a status nature and helps collect feedback from customers.
Email marketing, on the contrary, helps work with your TA that is already familiar with your product/service. You can share useful materials, educate your subscribers, offer them discounts, and announce new products.
In addition, email marketing is one of the most important marketing strategies when you're running an online business. All of the eCommerce platforms certainly combine this feature and support their users in the default setting. However, Shopify email marketing stands out for the best choice. 
Email interaction has traditionally had a higher ROI (return on investment) than other channels. However, you have to understand that people who sign up for newsletters are, on average, closer to a purchase decision than those who join a group on Facebook.
We can argue as much as we want about the superiority of email marketing over SMM (or vice versa). However, the fact is that the best results are achieved when these marketing channels are used in tandem. Therefore, instead of comparing, we have to combine them. 
Let's see how you can do this properly to achieve the best possible results.
Two Channels Are Better Than One
What happens when a company tries to channel all of its traffic in one direction and gives up on email or SMM? Firstly, it loses a whole layer of people who prioritize a certain method of communication with the business. Secondly, it takes away the opportunity to reach customers who actively use both email and social media.
If you are already working with both channels, the question of the "migration" of users is probably relevant. Should this "migration" be limited in any way? Of course, not. On the contrary, you need to give people maximum freedom in choosing how to interact with your brand strategy.
Why Email + SMM = Rapid Speed and Efficiency
Work across all stages of the sales funnel. You can get leads (potential customers) fast and inexpensively from social media. However, as already mentioned, direct conversions and sales here are rather rare. At this stage, Email is connected: this channel is suitable for working with an audience that's already familiar with the product. These people have already bought, registered, or simply saw your ad on social media.
Greater reach of users. Some users get information from social networks, others receive it by email, and some don't use the Internet at all. The more communication channels, the higher the reach and conversion.
Effective targeting. Knowing your email, you can set up more effective social media ads. Thus, Facebook creates similar audiences based on users' contacts. Advertising on such a database will be much more effective than targeting a wide audience.
Growth In subscription on both channels. The email channel helps increase the number of followers on social networks. In the same way, people from your newsletters can subscribe to your Twitter or Facebook. 
Now, let's talk about the tools that can help you do that effectively.
How Do You Combine Social Media and Email into a Marketing Gun?
1. Facebook Lead Ads
Facebook Lead Ads help collect contact information from social network users. The beauty of these advertising tools is that the TA automatically "shares" contact information directly without leaving the social network. Thus, no need to enter your name, email, and phone number.
From the social network, contact information gets to an excel table (or CRM system), and from there – to a newsletter service. Some newsletter services have ready-to-use integrations with Facebook. In this case, contacts from the social network go straight to your subscriber database. You can send emails to them.
2. Conversion Campaigns on Social Networks
The purpose of these campaigns is registration on the website or newsletter subscription. A user sees your ad on a social network, proceeds to the site, and leaves his/her contact. information.
This is how you can set it up:
Install the Facebook pixel

to test, track, refine, and target your ads precisely. Instagram and Twitter also have this functionality.

Install the TikTok ads pixel

, just like Facebook has its own pixel that helps you to track your ad performance. The TikTok pixel is a piece of code you install on your website to help you monitor visitor's activity, sales, and other events. These will help you find the right audience on TikTok for your ads.

Set up custom conversions

manually or deploy/edit tags all in one place with the help of Google Tag Manager. For example, make registration on the site your campaign's goal.
Now users who have visited your site will take the tracking pixel with them. Facebook will use it to find your potential customers and show them your ads. They can easily identify your brand if the logo is eye-catchy. So, it's inevitable for your logo to be professionally designed. If you don't want to hire a designer for it, you can use a free logo maker either. All you need to have a little logo design ideas and inspirations.
People click through from the social network to the site and enter their contact information in the form. Then email marketing comes into play – launch a series of welcome emails to get users interested and attract them to your business.
Ads can also be seen by those who haven't clicked through to the website – you just need to find them through a lookalike audience.
3. Email for Retargeting on Social Networks
A classic situation: some girl is looking at a dress from her favorite online store's morning newsletter on her work laptop. Her boss walks by, she shuts down the laptop and goes to brunch. On her way home, the girl sees a social media ad for the very same dress with a discount. This is how email retargeting works.
Of course, it's nothing new to marketers but it's still one of the most effective tools. The audience is already familiar with the brand, so you only need to remind them about yourself and encourage them to buy. To do this, we upload the email database into the advertising account of the social network and set up an audience to work with.
4. Collecting Similar Audiences with Email
Facebook is able to draw an audience, which will be similar to your potential clients (lookalike audience). To do this, you need to upload your subscribers' email addresses to the social network. Facebook will analyze them and find people similar in age, interests, or location. Ads can be customized based on this audience.
You can create a similar audience in the Ads Manager in the "Audience" section (below "Custom Audiences"). Click "Create New" -> "Lookalike Audience" -> Choose your source -> Choose your country -> Choose your audience size (use the slider) -> "Create audience" -> "Done."
5. UGC in Newsletters
According to AnnexCloud, people trust user-generated content (UGC) 1200% more than branded messages. User-generated content can be taken from social networks: comments, reviews, photos with hashtags of your company. This kind of content works well in newsletters – it can be an important part of an email
For example, Brooklinen sends an email that consists entirely of user reviews.
6. Chatbots to Сapture Emails
Install a chatbot that will collect contacts on Facebook or Telegram and send them to your newsletter service.
A simple scenario of how it works is as follows:
Users subscribe to your newsletter on Facebook Messenger;

You send them useful content: articles, links to videos, invitations to webinars, etc.;

In one of your emails, ask them to share their email address so you can send new articles there.
As a result, some of the users will subscribe to your newsletter. As for those who refused to share their contacts, you can repeat the request after a while.
7. Social Share Buttons in Newsletters
These are buttons that help share an email or part of it on social networks. Users have already subscribed to your newsletter, so why not invite them to follow cool news on social media?
People repost newsletters to share something interesting with their friends, write their opinion on a subject matter, or participate in a promotion. We get new subscribers interested in a message from social networks.
8. Feedback from Social Networks
Adding social proof in the form of feedback from social networks is a great way to increase the trust of potential customers and attract additional subscribers. Of course, the feedback should be real and quite extensive.
If your tone of voice allows, feel free to share "raw" (in terms of wording) customer comments.
9. Contests and Giveaways
The simplest and oldest mechanic from social networks is like this: subscribe, like, repost – get a reward. Throw a giveaway on social media and send out a newsletter with an invitation to participate. Make sure the contest terms are transparent and clear to all readers.
If you upgrade the mechanics of collecting emails: sign up for the newsletter, leave a "+" in the comments, and get rewarded. The main thing is to make sure that the potential winner actually meets all the conditions.
10. Post a Newsletter Sample on Social media
Show your product by posting a social media marketing post from one of your newsletters and offer to subscribe. This strategy is especially relevant for brands that can't boast wide exposure.
11. Native Advertising and Promotion via Bloggers
Influencers and bloggers can greatly increase business conversions. People are tired of "head-on" advertising. When working with Influencers, we can immediately see the effect: increased organic reach, more click-throughs to the site, or service registrations. At the same time, you get email users.
The only drawback is that users who came in this way are hard to track. That's why advertisers often "sin" with promo codes and USP (unique selling proposition) – they need to understand how effective the advertising was.
12. Additional Tools
So far we have only talked about the biggest tricks that can be used to combine email and SMM. However, there are smaller tools, too: 
Social media buttons in the email's footer/header. Instead of leaving blank space in the email, use it to promote your social networks one more time. Social media icons at the very top of the email are an instant eye-catcher.
Use custom icons. If you've worked to make your own, "branded" icons on the site, you shouldn't limit yourself to a standard social block in your email, either. Icons designed in the corporate style will attract much more attention and tell your readers that social networks have really been worked on. Your readers will get a feeling that something exciting is waiting for them once they click through.
Newsletters that motivate users to follow you on social media. Not everyone who reads emails is able to pay attention to anything other than a specific subject. Help your subscribers by making your social media block more prominent. Add a CTA (call to action), e.g. "For more behind the scene action, join us on Instagram and Facebook."
Social media posts that offer users to subscribe to your newsletters. Some newsletters simply make you want to sign up for the sake of the emails themselves. That's because such promotional emails are always a pleasure to read. They are always filled with impeccable humor, written from the heart, expressing sincere love for the product and readers. Advertise discreetly but engagingly, keeping the overall atmosphere of your newsletters.
Use hashtags in your emails. In fact, it doesn't have to be the name of your brand. The main thing is that your emails should be recognizable and reflect the mission of your company. For example, Virtus Outdoor manufactures and sells tactical and sportswear. Its TA is young people who lead an active lifestyle and are interested in extreme sports. The company actively promotes its pages on social networks and often reposts its subscribers. The latter can be identified by "branded" hashtags, which are simply used everywhere in the newsletters – in the subject line, body, and footer.
Bonuses for Social Media Followers and Newsletter Subscribers 
Add a block to your email with the best content from your social networks. You can actually create it in a social media style, i.e. use Instagram-styled square images.
Send a separate email invitation to subscribe to you on social media. A couple of days after signing up, your customers will receive an email with links to all your social networks and a summary of the main post topics.
Invite to subscribe to one particular social network. This method may seem too intrusive, but if you are just starting to promote your social network account, this method can be very effective in attracting visitors. The only thing to keep in mind is that your account must already have a certain number of subscribers. Hardly anyone will be attracted to a group with 0 people. 
In fact, this is where you talk only about the most important content. Say, in three sentences, you can tell what videos can be found on your YouTube channel. Explain why people need to subscribe to your channel. Then add a few top videos so your subscribers can estimate how much they need your channel without leaving the email.
Remember that before you send an email like that, you should make sure your social page is really worth it. You don't want to make your readers regret even a few seconds spent on reading the message.
Invite readers who unsubscribe from your newsletter to follow you on social media. If a person decides to unsubscribe from your newsletter or simply shows no interest in it, offer them interaction within social media. Perhaps, the problem isn't with the content offered but with the email channel itself.
By adding social media links to your final email and unsubscribe page, you will keep in contact with many people who would otherwise be lost.
Conclusion
So now you're supposed to be more than sure that the right combination of email marketing and social media is a serious thing. You can use it as a reliable foundation for building really friendly and trustworthy relationships with your clients.
In 2021, email marketing and SMM will grow and improve. 64% of companies worldwide rank email marketing as one of the most effective methods of online marketing and 58% of all company revenue is generated by segmented emails. 
Give your audience a choice! The days when marketers could choose their own channel of communication with their customers are long gone. Modern consumers expect to be allowed to interact with brands in the most convenient way. Businesses can only adjust by developing several communication channels simultaneously.
Surely you can think of a few dozen more ways to combine SMM and email. The main thing is to use your imagination correctly and think about the most effective way to promote your business. 
---
Interesting Related Article: "The phenomenon of viral marketing or buzz marketing"