If we talk about TV viewers, most of the shows they watch are from broadcast TV channels such as ABC, CBS, NBC, FOX, etc. Shows airing on these channels have huge ratings – they are listed in Nielsen's top 10 consistently.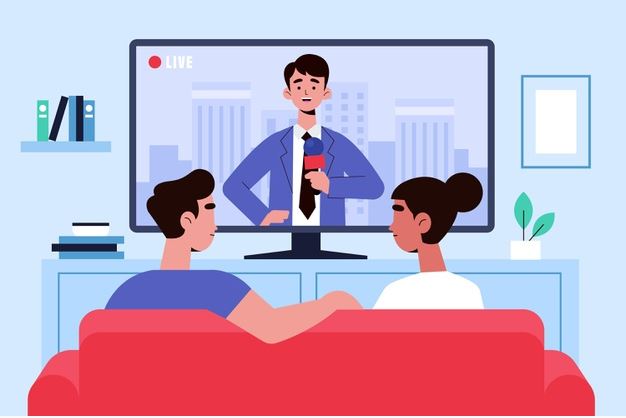 When one goes for cord-cutting, or choose to be a never-cord person, the major concern is always to be able to watch local channels where they want to watch prime time TV shows the most.
For that, you need a provider like Spectrum TV that covers almost everything you would want to have in your package and is comprehensive enough. They also have their Spectrum TV App through which you can watch and stream your favorite shows it covers local and sports channels too, while you are on the go, as long as you have a steady internet connection.
However, this service is available for their customers only. In this article, we are going to tell you how to get to watch those shows through OTA TV or the internet particularly.
So, without further delay, let's get started.
How to Watch Local Channels For Free?
Time has gone when you needed a satellite or cable TV subscription if you want to watch local channels. Now, you can get to watch them online too – through online streaming services. You could even watch these on your TV screens by purchasing Roku.
There are some free services too such as, Locast. Locast for example offers local channels including FOX, NBC, ABC, CBS, etc. absolutely free. It also supports many devices like Apple TV, Roku, Android TV, and Fire TV. Thus, you can stream Locast through these devices too very conveniently.
However, its availability is only in these markets of the US:
Washington DC, Atlanta, Sioux Falls, Baltimore, Chicago, Seattle, Dallas, Los Angeles, Philadelphia, New York, Puerto Rico, Houston, Rapid City, Denver, San Francisco, Sioux City, Boston, Phoenix.
How to stream Local TV Online?
In case, for any reason, you cannot get to use Locast, there are other available options to watch local channels such as are YouTube TV, spectrum tv app on firestick, and Hulu + Live TV.
All big broadcast channels are being offered by these two in almost all the markets in America.
Local TV through Hulu Live TV
You must be fascinated to know that Hulu offers Live TV with channels like ABC, CBS, NVC, FOX, in almost all the TV markets of the US. Even in some markets, it offers CWS too. To check the availability of the local channels you need to use your Zip code.
You will get to know which channels are serviceable in your locality – local and cable both. In most of America, users can get to watch FOX, CBS, ABX, and NBC live.  The same channels you get to watch on cable TV.
Moreover, you can watch almost every channel that can be watched on Pay TV. The good point is that there are no termination charges – subscription can be canceled whenever you want to without paying any fees. One of the pros is Hulu's TV is less costly than cable TV services. It starts from $54.99 with a huge on-demand collection.
Hulu Live TV can even be watched through Fire TV, Roku, Chromecast, Apple TV, iOS, Xbox one, Android, etc. For more details and understanding on how to connect these devices, you can research more and learn step by step guide. 
Local TV using YouTube TV
YouTube TV is no less good option to watch local networks like CBS, ABC, NBC, and FOX. On the YouTube TV website, you can check the availability of the channels in your locality through your zip code.
Also, YouTube TV is the first live TV that has PBS on its list. It is the top available service to watch local channels online. It costs around $64.99 monthly. It also doesn't have any termination fees. Moreover, it also supports Android, Roku, iOS, Chromecast, TVs that are compatible with Chromecast.
The bottom line is…
We have tried to cover most of the prominent options one can have in the US in the above discussion, particularly if they want to watch local TV channels through the internet. You can share more options in the comments section below if we have missed as to help your fellow readers looking for more solutions here.
---
Interesting Related Article: "How to Follow Along to TV If You Have Hearing Loss"