Who doesn't enjoy watching movies? Cartoons? Sports? We all have our interests, moods, tastes, according to which we spend our spare time. Sometimes we watch TV out of boredom, /idleness; sometimes out of interest, especially when it' is an addicting show like Game of Thrones or sports like football. And, when we speak of children, Cartoon Network is the go-to channel to have them hooked for hours. Then comes the turn of your lounging father's turn, who needs news updates every hour, especially when there's some huge event going on in the country – let's say, elections. TV, in all these instances, is the common resort for every age because it airs hundreds of channels that cater to a multitude of interests.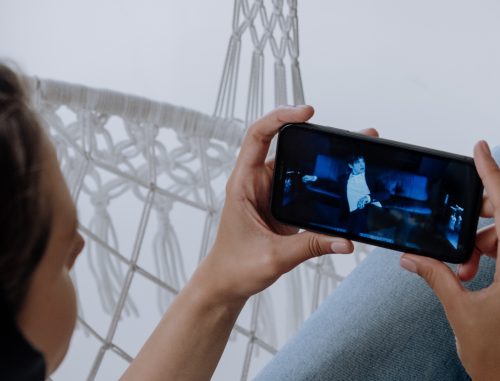 One of the inconveniences for people, who watch TV, is that they face getting restricted to a limited specific area of the house where the TV is located. They can't move around or multitask at the same time during their show. Everything has to wait until their show is over. This does not only wastes time but also reduces their productivity of the day. As a consequence, they lag in their schedule, and there's always this fear of losing something somewhere, which ultimately results in causing anxiety and a sense of guilt while you make hard attempts at keeping your mind at peace. This particularly concerns those people who have busy lives—people whose professional life is in keeping with their social life. If this description rings a bell in your head then you don't have to worry anymore as we offer a solution to eliminating such inconveniences.
Did you know that you could watch TV on your iPhone? Imagine the perks of having such a possibility! Well, this is possible if you are aware of the provider's plans and follow their bundle deals, you would know that each deal comprises of benefits that may best suit your lifestyle. With a few cable providers, you can have their TV app installed on your iPhone to enjoy all the number of channels on your app, or, in fact, specific shows of your interest. The best thing about iPhones is how handy they are. You can keep them with you and take them anywhere you want. All you need is good internet and a strong WiFi connection as provided by AT&T Internet. With these things at hand, you can save your time, you can finally enjoy your show from anywhere in the house—in short, you can spend your day much more productively.
Another inconvenience for TV lovers is they face is when everyone in the house wants to watch their show and all their shows are airing at the same time. How do you manage to flip through channels fast enough to keep everyone in the house satisfied and happy? Of course, this has bothered many people before and it still does create a problem in the house. There's never been wasn't a solution to this problem before but now there until now. With the TV application installed on your iPhone, you can watch multiple channels within the comfort of your room – you are no longer restricted to a particular part of the house where the TV is. The TV app usually allows around 250 Live TV channels, and more than 20000 On Demand TV shows, depending upon your provider. It's not the only cable TV application you can install on your iPhone, there are many other cable TV providers, like the Contour TV app, Xfinity Stream app, Dish Anywhere app, and more. All these providers have their respective apps; if you have a subscription, you can install these apps on your iPhone.
All the stated apps have their unique offers that you can take advantage of by carefully considering your needs. The answer to which cable provider is best for you is the one that lets you use the app completely free. Secondly, you need to see what channels and shows interest you. If you like flipping through various channels and watching anything that comes on the TV, then you must go for choosing the provider that fulfills these needs. On the other hand, if you' are fond of any particular shows then, you must have to find the deal that suits best your requirement e.g. checking the channel that airs your show.
Here's a tip for you! Use these apps especially when you're traveling. How? You can download and /save your favorite shows and watch them later when you have time. This will keep you company and busy and entertained, instead of leaving you bored and unattended. If you're at a clinic, the doctor's office, waiting for your turn, take out your iPhone, watch your show, and observe how time flies up in the waiting room.
---
Interesting Related Article: "Apple unveils new 4-inch iPhone and smaller iPad Pro"