Not everyone can whip up a great compelling essay, especially one like for business studies. Many students may find writing difficult and sometimes use an assignment writing service. If you are a business student, you will be required to work on a business essay at some time. According to essay pro, a business essay is, as the name indicates, about business. Throughout your academic career, you will be asked to conjure a variety of business writings, ranging from brief evaluations to comprehensive research papers.
Writing a business essay may seem difficult to someone who has never done it before. Still, with experience and study, you can learn how to create a business essay that will seamlessly delight and instruct your readers. To write a good essay, you would need to learn the structure of good writing and the nature of the business. This is to allow you to provide a coherent and convincing piece.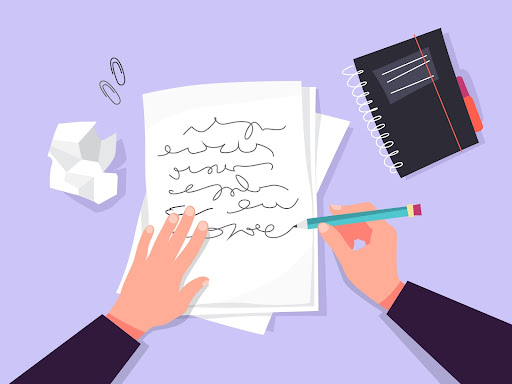 Why Is Business Essay Writing so Important? Developing your writing skill for business is important for many reasons such as;
    You'll learn how to communicate confidently and concisely, which will improve all elements of your business communication.
    It allows you to communicate critically and rationally: To create a powerful essay, you must digest every piece of data and logically explain your point of view on it. Logical reasoning is highly regarded in the job and will come in helpful in a variety of real-life situations.
    Acceptance into business degree programs: If you want to apply to schools at English-speaking institutions, an essay will be required.
    Improve your persuasiveness: The majority of these essays are persuasive. To create a powerful essay, you must utilize facts and reasoning to persuade readers of your point of view.
A key trait of leaders is persuasiveness. Developing this talent will be useful for reasons other than writing. Working in or running a business necessitates persuasion, negotiation, and diplomacy. You must persuade people to see and appreciate your point of view.
To write a great essay, here is a step-by-step procedure that can guide you to wow your reader, whether professor or otherwise.
Start with a thorough analysis of the essay prompt
Most times, you will be given a topic to write on. This is also called a prompt, and you'll need to answer the question. Before getting on, it is important to analyze the prompt thoroughly because your entire essay is dependent on it. Keep in mind terms like demonstrate, compare, critique, or explain. Determine your strategy based on such terms. Please pay close attention to the prompt to ensure that you comprehend it. It might be either a discussion essay or a case study. 
"If the title is not interesting for you and for your readers, there is no meaning for writing it, but if it is interesting for you but not for your readers, you should find a way to spark their interest." – Donna Williams, professional writer from Paperell. Your thesis, word selection, format, and ending remarks should all be in sync with the topic. Do not begin writing your essay unless you are completely certain about the essay question. 
Make an outline plan for your business essay
Drafting an outline can help you organize your primary arguments and ideas to appear in a logical sequence when you compose the essay. Make a list of the important ideas you wish to cover in your introduction, main body paragraphs, and concluding paragraphs. This technique will also generate ideas and assist you in digesting and analyzing the material you've acquired.
Outlining your main points appears to many to be a pointless exercise. Because to them, no one will ever see your outline. Outlining, however, can take very little time and save you a lot of work later. You won't have to go back to the books to discover key points and sources, revise the text an infinite number of times, or get lost in the middle, not understanding what to do if you have a strong plan and outline.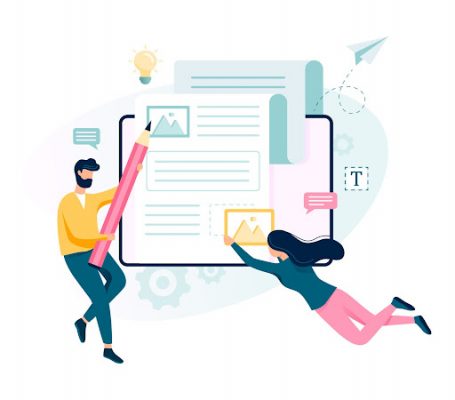 Research, study, repeat
To compose a great business essay, you need statistics, facts, and technical business information. A good business essay format should not be written in the style of a tale. You cannot boost the word count or main part by using fancy and polished terminology.
Therefore, before you begin working, make sure you do a lot of studies. Make a list of all pertinent points, bookmark important links, and spend time researching the subject. Continue whenever you are comfortable with the prompt.
Prepare the first draft
Many people want to produce a perfect essay on the first trial. Although you can produce a good piece on your first attempt, it is important to scribble the first version as the ideas flow to you. Corrections, edits, and omissions might be made at a later time during the proofreading process. Concentrate on the first piece for the time being. Go with the flow and don't stop because this is when you'll obtain the finest ideas and feedback for your essay.
Edit and proofread recklessly
It is possible to do brilliant work that can be discredited, which can be because of editing. Begin editing as soon as you have completed the first drafted version. Check each word twice. Take a look between the lines. Remove anything that you believe is redundant and add anything that you believe is necessary.
To polish the material, use tools and software. Leave no grammatical errors in the text. Also, keep in mind that plagiarized work might have significant ramifications.
Finalize your draft and add a conclusion
Following the revision, you will be able to obtain a hard copy. Try reading the piece aloud and paying close attention to the language, date, punctuation, and spelling. It would be best to consider whether the essay's flow is correct. The flow should be improved if it breaks at any time during the reading-aloud session. Proceed if everything appears to be in order.
Conclusion
There's no secret on how to write a business essay. However, what is key is to use your analytical abilities and expertise. You should be well-versed in the subject and deliver your views in the most orderly manner possible.
To make your essay useful, focus on relevant themes, current facts, and statistics. For the essay, use concise, to-the-point language and professional jargon. Most essential, if you want to master essay writing skills, constantly practice writing convincing business essays
---
Interesting Related Article: "Rules of Writing the Perfect Essay"