Do you find the task of writing daunting? You are probably thinking: I am no Steve Jobs or Nelson Mandela – what could I possibly write in my autobiography? I have no idea how to start an autobiography essay, let alone write the entire thing.
Do not worry. Autobiography writing should not be dreaded, and this article is purposed to show you that autobiography writing can be easy and even enjoyable.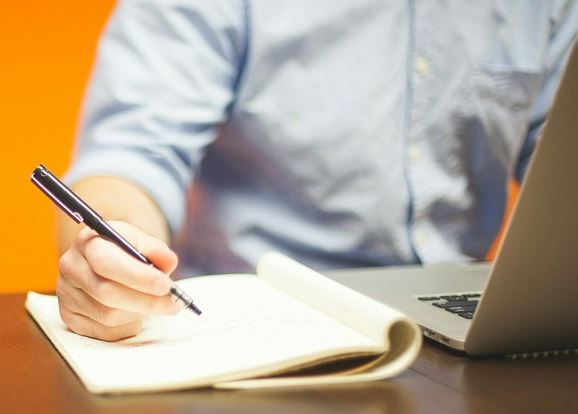 1. How to Write an Autobiography
If you have no idea how to write an autobiography essay, your autobiography should follow the standard framework that an essay typically follows: An introductory clause with a thesis, a body containing three or more paragraphs, and a conclusion. The key ingredient to autobiography writing is making your life story a captivating narrative with a theme. So, how do you do this?
Your job is to find out what makes your experience exceptional and build a narrative around that. This means conducting extensive research and taking down notes.
2. How to Start an Autobiography
One good way to start your autobiography is by immediately diving into a particularly meaningful or significant incident from your life. You may choose to describe an unusual or life-changing occurrence, the first time you were captivated by something or any storm you underwent that is important to you. Starting in the middle of the action with precise, descriptive details can easily hook your reader and make them want to keep reading.
3. Autobiography Essay Examples
Writing autobiography essays can be difficult. However, do not get disheartened if you are struggling to write it.
Below are some autobiography essay examples:
Example 1: My ambition in life is to make other people double over with laughter. In life, I hope to make it as a stand-up comedian and one day fill the Lincoln Financial Field.
Example 2: Once again, I was in the emergency room, with my mother right there to comfort me. As a child, I was quite the "stuntman." I gave my parents many scares.
Example 3: I have always been fascinated by graveyards, as I observed loved ones grieve for a family member. In the near future, I hope to bring solace to grieving families in the funeral business.
Think about who you are and what you aspire to become and rip the reader with a fascinating essay as seen above.
4. What is an Autobiography?
If you are new to autobiography writing, you may be asking yourself "what is an autobiography?" Well, an autobiography is a literary work that requires you to make a personal statement that tells your reader more about who you are, what your character and personality are, or some of your personal experiences. Thus, autobiography essays give personal details.
5. Tips for Writing an Autobiography
Brainstorm: Before you start writing your autobiography, reflect on your strengths, goals, and experiences.
Create an Outline: Create a detailed outline; this will help you write faster and ensure that you do not forget anything to create the best outline.
Thesis: In one sentence, state your career or educational goal.
Rough Draft: Write a rough draft and include a conclusion that reiterates your thesis.
Revise: Make sure you do a spell and grammar check. Your reader will expect perfection if you want to ace that autobiographical essay.
6. How to Write an Autobiographical Sketch
For an autobiography to be successful, it requires fact recollection and organization. The best authors have a plan in mind before starting any book, and the steps involved in writing your autobiography essay should be no different.
Below is an autobiography essay outline that you can use when drafting your essay.
Autobiography Outline
Introduction

Topics you might want to cover in your introductory paragraph include:

Birthdate
Parents
Siblings
Why your parents gave you your name
Ethnicity

Body

Paragraph One – Beginning Years

Topics to Consider

Where you grew up
First memories
First friends
Vacations

Paragraph Two – Elementary School Years

Topics to Consider

Where you attended school
Friends
Interests
Activities
Freedoms

Paragraph Three – Middle to High School Years

Topics to Consider

Where you attended school
First day and new friends
Funny stories
First cell phone
License

Conclusion

Summarize your story and link it to the main objective of the essay. Optimistically conclude your essay with lessons learned through your experiences.
Use this autobiography outline as a map that will direct you in your writing process.
7. Autobiography Essay About Myself
Writing an autobiography about yourself is a huge endeavor. There are varied ways of approaching it, but the most straightforward structure is to follow a chronological sequence (from birth until the present). You should make notes about your birth, family members, schooling, religious milestones like Holy Communion or bat mitzvah, school results, awards, club memberships, childhood interests and hobbies, post-school work, volunteer work, jobs, leisure activities, et cetera. Sit down and put your memories into words.
After reading the article, we hope you now know how to write a good autobiography. Heed the above steps and write yourself a brilliant autobiography essay.
---
Interesting Related Article: "Breaking down the essay writing process"