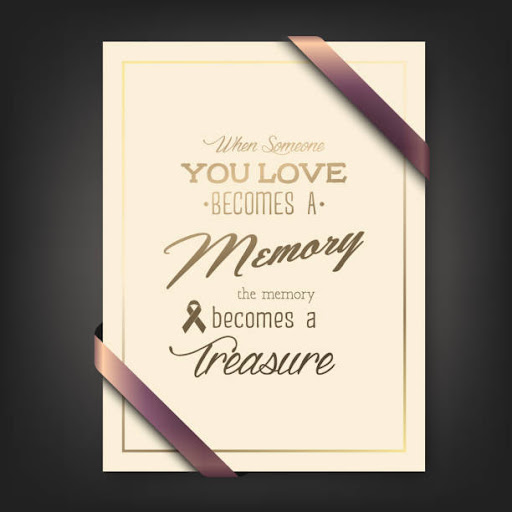 So your loved one has passed, and now it's time to honor them with an obituary. Writing an obituary is never easy, but having a template to work from can simplify the process. This article provides a step-by-step checklist for crafting an obituary that captures the essence of the deceased's remarkable life. You'll learn how to gather the necessary information, choose an obituary style, mention key life events and relationships, include personal touches, and submit the final notice for publication using the "how to write an obituary template" method. While nothing can make this time truly easy, this template ensures you create a loving tribute that celebrates the life of someone so dear to you. With this helpful guide, you can compose an obituary that does your loved one justice.
Gathering Information for the Obituary Template
To get started on an obituary template, you'll need to gather the details about the deceased's life. The more information, the better, making writing the actual obituary much easier.
Talk to close family and friends and ask them to share memories and life events. Look through old photos, letters, and records for dates and places of significant life events like marriage, military service, career, education, achievements, and relocations. These help paint a picture of their unique life journey.
Double-check any facts shared by others to confirm accuracy. The last thing you want is incorrect information published. Ask open-ended questions to trigger more detailed responses. Jot down or record the conversations to review later.
Search for public records on official websites to fill in additional details like birth/death dates, maiden names, etc. Don't forget to look for old social media profiles, which can be a gold mine of life events, photos, and interests.
Compile everything into a master document that you can refer to while writing the first draft of the obituary. The more preparation and information gathering you do upfront, the easier the writing will be. An obituary template should capture and honor the memory of your loved one's life, so take the time needed to gather the details thoughtfully.
With the correct information and preparation, crafting an obituary to celebrate their life will be a meaningful experience for all who know them. Follow these steps, and you'll have an obituary template that appropriately memorializes their life events, relationships, accomplishments, and lasting impact.
Announcing the Death in the Obituary Template
You need to announce the death to get started with the obituary template. This includes:
The full name of the deceased, including any nicknames. For example, "John 'Jack' Smith."
 The date of death. For example, "passed away on January 1, 2021."

  The place of death (city and state). For example, "in Springfield, Illinois."

The cause of death (if known and appropriate to share). For example, "after a long battle with cancer." Or simply "died peacefully at home."
You'll also want to include some highlights and meaningful details about the deceased's life to give readers context. Think about:
Where they were born and raised. For example, "Born in Chicago, Illinois on December 25, 1950."

Their education or career. For example, "After graduating from Springfield High School, John worked as an accountant for over 40 years." Or, "Jane was a devoted homemaker and caring friend to all who knew her."

Their interests or accomplishments. For example, "In his free time, John enjoyed golfing, gardening, and cheering on the Cubs. He was an avid collector of rare coins and stamps."

Their surviving family members. For example, "John is survived by his loving wife of 50 years, Mary; his son, Mark; his daughter, Jennifer; and three grandchildren."

Any special requests instead of flowers? For example, "Instead of flowers, donations may be made to the American Cancer Society in John's memory."
You'll craft an obituary that honors and celebrates the deceased's life by including these details. Most importantly, speak from the heart – your words comfort all who knew and loved them, even if it is not easy to decide what to say when someone dies, the words should be picked carefully.
Highlighting the Person's Life in the Obituary Template
Focus on Their Personality and Interests
An obituary should capture the essence of your loved one's character and spirit. Please include details about their hobbies, interests, values, and personal qualities that made them unique. For example:
Dotty was an avid gardener who found peace working with her hands in the soil. Her garden was her pride and joy, and she generously shared her harvest with friends and neighbors.

Bob had a thirst for adventure and learning. He traveled the world, visiting over 50 countries in his lifetime, and was a constant reader who devoured books on history, science, and world cultures.

Betty was devoted to her family and community. She spent over 40 years volunteering at the local food bank and animal shelter and always put the needs of others before herself. Her kindness and compassion inspired all who knew her.
Share Memorable Stories
Include one or two short anecdotes or stories illustrating your loved one's personality or character. Keep them brief, around 2 to 3 sentences. For example:
Grandpa John loved to make people laugh. One of my favorite memories is when he put on a wig and my grandma's dress and performed a silly song and dance at my 5th birthday party. We were all in stitches!
Uncle Tim was a born problem-solver. When my bike chain snapped as a kid, he fashioned a makeshift link to get me home using only a paperclip, chewing gum wrapper, and a bit of string he found in his pocket. His resourcefulness knew no bounds.
List Their Accomplishments and Achievements
Note any significant accomplishments, contributions, awards, or achievements that were meaningful to them. For example:
Jane was named Teacher of the Year in 2005 for her dedication to her 3rd-grade students.

Tom was honored with the community service award from the Rotary Club for over 15 years of volunteer work.

Nancy published three children's books, achieving her lifelong dream of becoming an author later in life.
Including these details will give readers a more complete picture of the life your loved one lived and the impact they had on others. Focus on what made them unique and the memories you will cherish.
Proofreading and Publishing the Obituary Template
Once you complete the obituary template's first draft, it's time to proofread and polish it. Double-check that all the details are accurate and the tone is respectful before publishing.
Check for Errors
Carefully proofread the entire obituary template for spelling, grammar, or punctuation errors. Have a friend or family member review to catch any mistakes you may have missed.
 

Double-check that names (especially the deceased's name), dates, locations, and other facts are correct.

Ensure tenses are consistent and pronouns are clear.

Look for commonly confused words like "affect" and "effect" or "its" and "it's."
Review the Tone
Review the obituary template again to ensure the overall tone is respectful and appropriately honors the deceased's memory.
    

Remove or reword anything seen as offensive, insensitive, or disrespectful.

  If needed, add more details or anecdotes to create a warmer, more personal tone.

 

 

Have others review to get additional opinions on the tone and make changes as needed.
Choose Where to Publish
Determine where you want to publish the obituary template. The options include:
Local newspapers (print and online)

  Funeral home website

 A memorial website like Legacy.com

Social media platforms where many knew the deceased
Make Final Edits
Review any guidelines for the publication(s) you choose regarding word count limits, image requirements, and any fees. Make any final edits to the obituary template to meet the requirements.
Once the obituary template is polished and ready to publish, you can submit it to the appropriate places. Be sure to keep copies for your records and to share them with friends and family. Publishing the obituary is an impactful way to honor your loved one's memory and celebrate their life.
Conclusion
So there you have it, a handy checklist for crafting an obituary that honors and celebrates the life of your loved one. While it may feel overwhelming, taking it step by step and focusing on the details, stories, and memories that truly capture their essence can help heal the process. When the obituary is complete, you'll have a lasting tribute to their impact and the joy they brought. Though they may be gone, their memory lives on in all those they touched. Follow this guide and create an obituary that does them justice. You've got this.