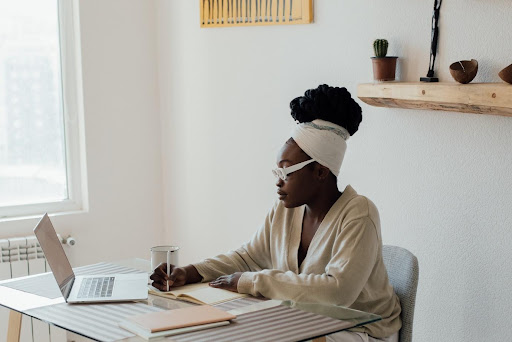 Effective academic writing at the college level is a crucial skill that will boost your academic performance and enhance your communication. Understand that this level of your studies will have more nuanced assignments, and you will need to use authoritative and credible sources to support arguments. Don't panic if you are unsure how to create beautiful papers for your academic essays. Here are a few insights to help improve your writing skills. 
Read and Understand the Assignment Instructions
Following instructions is the most crucial advice you can ever get about creating excellent papers. Each college assignment will have a prompt outlining the project requirements, expectations, and learning outcomes, and you need to adhere to these guidelines to impress your professor. 
So, spend the first few minutes analyzing the prompt and highlighting the essential phrases. Take note of such instructions as the number of pages to write, the formatting style to use, the research question, and the number of sources to cite. 
Consider breaking down more complex instructions into more straightforward and more understandable parts. Engage professional essay services to help write your paper.  
Choose an Interesting Topic 
Picking a great topic is your first challenge in creating an outstanding paper for college. First, you must ensure that you select a topic that genuinely interests you. The research process will be more captivating and relevant if you care about your topic. 
Experts also recommend narrowing down topics to ensure they are more manageable. Topics that are too broad cannot be comprehensively covered within the limited scope of a college essay. Consider doing some background reading to help you choose the topic and narrow the scope of your document. Furthermore, you can get inspiration for topics from your lecture notes and the assigned readings. 
Brainstorm and Create an Outline 
Are you wondering how to generate great ideas for your academic essay? Once you have selected a good topic for your paper, think about the research question and write down whatever comes to mind. This process is referred to as brainstorming and allows you to generate points that help with outlining. The ideas you generate when brainstorming can be discarded or developed further through extra analysis and research. 
When writing academic papers for college, outlining helps you develop and organize exciting ideas. It improves the thoughtful flow of your writing and allows you to choose the most relevant information and quotations for your writing. In essence, an outline saves you time and enables you to direct your research and drafting to what matters. In addition, it gives you a steady foundation and groundwork to start the writing process. 
Research and Organize Your Sources 
Once you have an outline and have created a thesis statement, the research process should be relatively straightforward. Professors expect college students to use various credible sources to find information that supports their arguments and brings authenticity to their work. Just make sure to cite all sources used when creating your essay. 
Using the outline, search for scholarly sources online using credible databases and search engines like Google Scholar. These tools offer a wide range of search functions and allow you to locate the most relevant sources for your text. Make sure to include the title or the author's name when searching for a particular book. Also, take good notes during research, ensuring that you have accurate details to support your citations. 
Use the outline to organize your findings logically. Be selective with the sources you choose to incorporate in your writing. Remember, all your sources need to be authoritative and relevant. 
If possible, avoid material produced later than five years ago and check each source for credibility. For instance, only use journal articles that have been taken through a rigorous peer-review process. You can also hire a professional writer to help with your project. 
Write Your First Draft and Proofread It Multiple Times 
The following critical stage in writing an excellent essay for college is drafting. Working on your first draft should be relatively straightforward if you have used the outline to organize your research findings. Understand that you must generate several copies before your essay is ready for submission. So don't stress if your first writing contains a few errors and types. There will be time later for editing and proofreading. 
Organize your essay into three main sections. The first part of your paper will be an introduction containing some background information and a clear thesis statement. Although the intro appears first when organizing your paper, you should consider writing it last. 
Use transition words and phrases to generate flow from one idea to the next, and always cite your sources. Most importantly, end each essay with a clear and compressive conclusion. 
This article summarizes how to create an impressive essay for college. First, plan your work and create time for editing and proofreading. Also, ensure that your intro ends with a relevant thesis statement highlighting your main argument. 
---
You may be interested in: How to Create a Successful Website for Your Real Estate Business? Follow These Essential Tips