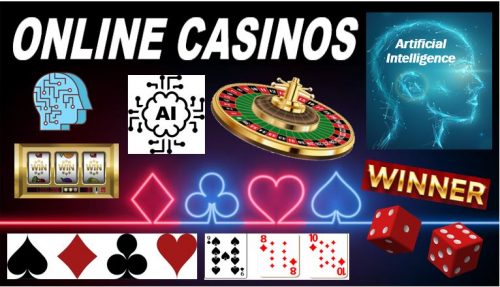 UPI is the preferred online payment method at online casinos in India, due to the many advantages that UPI offers when sending and receiving online payments.
When paying with UPI, it is no longer necessary to provide sensitive financial information, such as your bank account numbers and your personal address.
To make a payment, all that a person must do is type in his UPI address when making a payment, and the money will be transferred safely and instantaneously to the casino site. As such, UPI provides a great deal of anonymity for the player.
Indeed the pros of paying with UPI are many. Here are some of the strongest pros:
Instant fund transfers directly to and from a bank account
Multi-factor authentication makes UPI payments safe and secure
No transfer fees when making UPI transactions
Pay in Indian rupees, no currency conversion required
So how exactly has UPI become the preferred payment method for casino gamblers in India?
It all started when international online casinos discovered that UPI was becoming the most common payment method in India. Casinos quickly jumped on the bandwagon and began to accept UPI transfers.
For online casinos, there are a lot of benefits to accepting UPI from their players:
UPI is a trusted payment processing service
Online casinos in India consider UPI to be among the most trusted payment providers. This is because UPI is a government-backed payment system which is endorsed by the government of India.
Furthermore, payments made via UPI are instantly received by the casino sites. There is no money locked in escrow accounts for an unforeseeable amount of time. The casino receives a deposit, and they have it on hand right away. This is something many other payment systems do not provide.
UPI allows players to deposit with zero fees
Players hate fees – but casinos hate fees just as much, because it discourages players from making deposits. This is why UPI is a great payment method, because they charge zero transaction fees for direct bank to online casino transfers.
With UPI, the money gets debited from the players' bank account and reaches his online casino account instantly. Players can deposit Indian rupees using UPI, which is a necessity if a casino wants to market itself legally to Indian players.
It also prevents players from having to pay expensive currency conversion charges, again, increasing the amount of money that players are willing to deposit on the casino.
UPI allows casinos to verify a players' identity
In order to use UPI, a user is required to link his bank account and verify his identity. A person can only have one UPI account, and due to the strict KYC requirements, it is impossible for a person to set up multiple fake accounts.
UPI casinos benefit from this verification process too, because they can be sure that whomever deposits using UPI is actually a real person. The same cannot be said for many other deposit methods.
For example, payment systems like Neteller and Skrill allow users to set up an account using an email address. A user can then proceed to make payments to online casinos and it may be a long time before the user is asked to verify his or her identity.
This causes a lot of issues for online casinos as players may set up multiple casino accounts, deposit from different payment accounts and then abuse the welcome bonuses that are offered by online casinos.
With UPI, this type of situation can be avoided, and that is why UPI and the online casino industry in India is a perfect match which is here to stay.
---
Interesting Related Article: "Online casinos – will the appeal endure in a post-COVID world?"