Well over 30% of American adults suffer from an anxiety disorder. Their experiences differ from those of normal people experiencing acute stress. Chronic anxiety causes health problems, sleep disruptions, and a host of unwelcome symptoms that make everyday life feel like a burden.
Quick-acting pharmaceutical medications can offer some relief, but they also tend to have unpleasant side effects, and they can be quite addictive. Thankfully, Americans have a better option for managing their anxiety: CBD. Read on to find out about how to use the wellness supplements available at Vive CBD and other fine online retailers to combat anxiety.
What Is CBD?
CBD, short for cannabidiol, is a phytochemical found in cannabis plants. Don't worry, though. Unlike THC, it's purely a therapeutic compound and does not create any unpleasant cognitive effects. Instead, it acts indirectly on the body's endocannabinoid system (ECS) to keep everything in balance.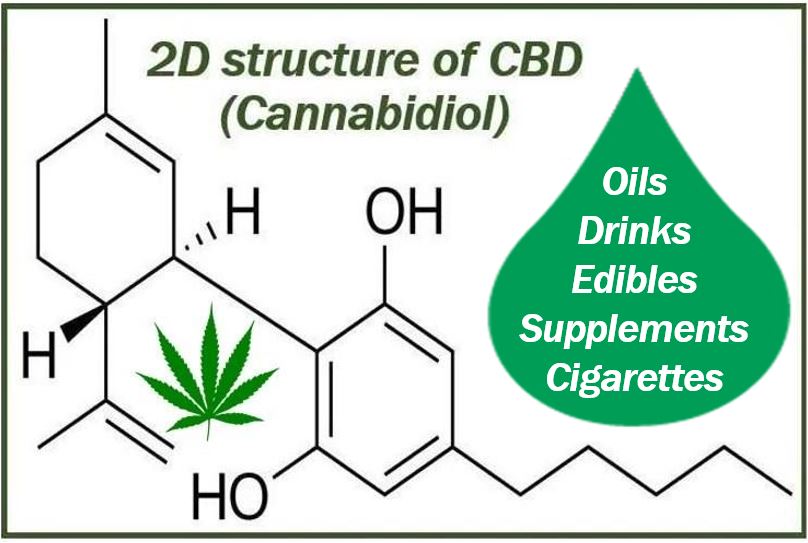 The ECS plays a role in controlling everything from mood to nervous system responses. If it gets out of balance, that can create or contribute to numerous system-wide problems. It can also exacerbate anxiety symptoms. CBD can help to keep the ECS in balance, improving mood, and making it easier to manage the physical and cognitive symptoms of anxiety disorders.
How It Works
There's still some debate among researchers as to how CBD helps to combat anxiety. They know how it acts on the ECS. It stops the reuptake of anandamide, an endogenous cannabinoid synthesized naturally by every human body. Keeping the anandamide in users' systems for longer helps to re-balance the ECS. This may have an impact on nervous system responses.
Many researchers also believe CBD affects serotonin levels. This neurochemical helps to regulate mood, sleep, and behavior. Just like many antidepressants, CBD can help to regulate serotonin production in the brain.
How to Use CBD
There are many ways to take CBD. As this herbal supplement continues to grow in popularity, manufacturers are always creating new products. Every American will have to choose the delivery method that is right for them.
CBD Tinctures and Oils
CBD tinctures and oils are designed for oral ingestion. They come in opaque bottles with droppers that let users measure doses accurately. The primary difference between the two is that tinctures are made using alcohol bases, while CBD oil contains carrier oils made from things like hemp seed or coconut. Tinctures and oils can also be taken sublingually for quicker results.
CBD Vape Oils
The kind of CBD oil made for vape pens differs from regular oils for oral ingestion. It's also a little different from other vape oils like nicotine e-liquids in that it's more viscous. Those who want to vape CBD oil will need to purchase specialized vape pens or mods. Only buy CBD vape cartridges and oils from reputable suppliers. It's the best way to avoid lung damage.
CBD Edibles
CBD edibles are made using either oil or tinctures. The most common commercially available edibles are CBD gummies, but those who like to cook can also purchase CBD oil online and make their own tasty treats. Keep in mind that edibles take an hour or more to digest. The bioavailability of CBD in edibles is also lower than that associated with oils, tinctures, and vape cartridges.
Smokable CBD
CBD-rich hemp flower can be smoked just like its better-known relative marijuana. This isn't the most advisable method for consuming CBD, though. First, there's no way to remove 100% of the THC from hemp flowers, which can cause problems for those subjected to drug testing. Second, smoking any kind of plant matter can cause lung damage.
How to Dose CBD
There aren't any official guidelines for dosing CBD. As a general rule, it's always best to start with a low dose and work up to an effective dose slowly. Follow the minimum dosage instructions on CBD products' labels. It may need to be adjusted based on these factors:
Bodyweight
Age
Metabolism speed
Unique body chemistry
Severity of symptoms
The concentration of CBD in the product
Buy High-Quality CBD Online
Looking for a reliable source of high-quality, affordable CBD? Check out https://vivecbd.com/ for all the products required to manage the symptoms of anxiety disorders at home. They have edibles, oils, topical agents, and more.
---
Interesting related article: "What is Cannabidiol?"