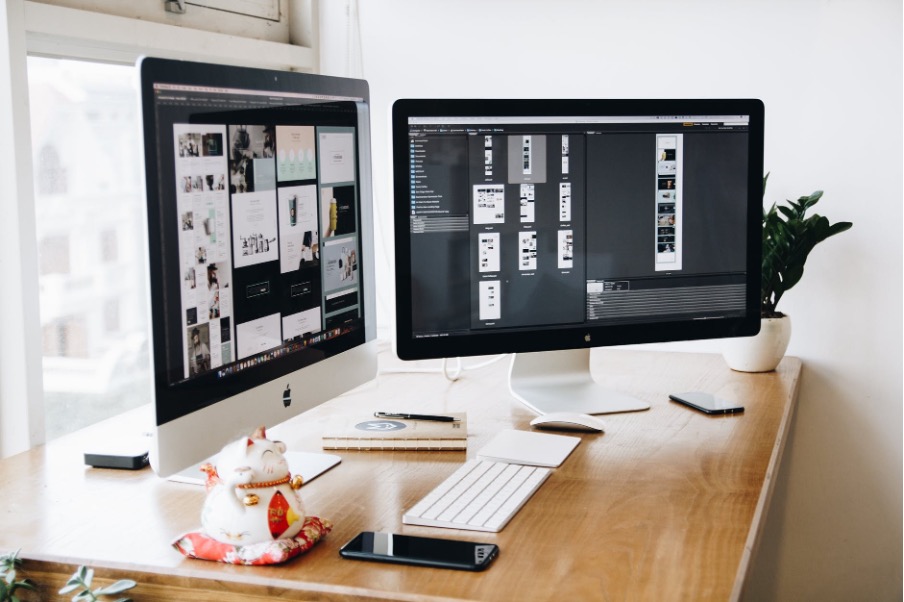 Today, a website is one of the most important channels for communicating with their customers. A substantial share of potential clients learn about a company and its offering from its website, and their decision whether to become the company's clients or not is often based on their impression of it. Let's take as an example company selling luxury property. Professionally done luxury real estate website design brings numerous advantages to their business, from an increased number of leads to better search engine visibility. Let's take a closer look at every major aspect of how a website's design affects the customer experience.
Overall impression
First and foremost, web design affects the appearance of a website. It is hard to stress enough the importance of a pleasant initial impression in the oversaturated market. If a visitor is captured by a website's aesthetics, enjoys easy navigation, and feels that his tastes and preferences align with a brand's vision, the chances that they decide to make a purchase or leave their contact details to increase tenfold. For many clients, a brand's positioning is as important as its products, and good web design is the best way to make the right impression.
Page loading speed
The amount of time it takes for a website to load all necessary elements is called its loading speed. Statistics show that most visitors tend to leave a website if it takes more than 2 seconds to load. Also, loading speed is one of the criteria for search engine rankings. Faster hosting, optimized infrastructure, compression of visual content, cutting off unnecessary CSS and JavaScript, and streamlining HTML code are some strategies that can help a website achieve a short loading time and attract more visitors.
Mobile-focused UX
Today mobile devices generate more than half of global internet traffic. Considering this, it is a given that your website UI and UX should be optimized for smartphones and tablets. Also, a website's mobile is one of the ranking criteria for such search engines as Google and Bing. There are two main ways of making a website better optimized for mobile usage: while responsive design is based on the idea of adjusting the size of interface elements and their layout based on a device's screen size, the adaptive approach uses a set of fixed layouts, utilizing the most suitable one depending on a device's screen dimensions. Both approaches have advantages and disadvantages, and mobile optimization of a website gives better results if performed by web design experts with relevant expertise.
Insightful analytics and A/B testing
While building a beautiful responsive website is a step, it is rarely enough to just launch it and sit back. To successfully attract customers, a brand must explore what approaches, content, and design solutions deliver better results and are preferred by the audience. An essential step of the web design process, integrating a website with analytic tools and conducting A/B testing of web pages helps to gain valuable insights about visitors and make a website more effective in achieving business goals. 
Such analysis tools as Google Analytics provide details of a website's audience, for example, demographics, geographical location, and frequency of visits. It also shows how often visitors go to each page of a website and can be used to improve content strategy or product cards. A/B testing refers to developing a similar web page in two different ways and detecting which version is more effective in achieving business goals. For example, one version of a product card for a vacuum cleaner can advertise free shipping with a final price of $150, while another can show the item's cost as $100 and provide shipping rates later during the checkout. The data provided by analytics and A/B testing helps companies better understand customers, their behaviour, and factors that impact their decisions, so it is paramount to employ both elements in your website's design.
---
Interesting Related Article: "Customer Experience Should Be the Starting Point for Digital Transformation"