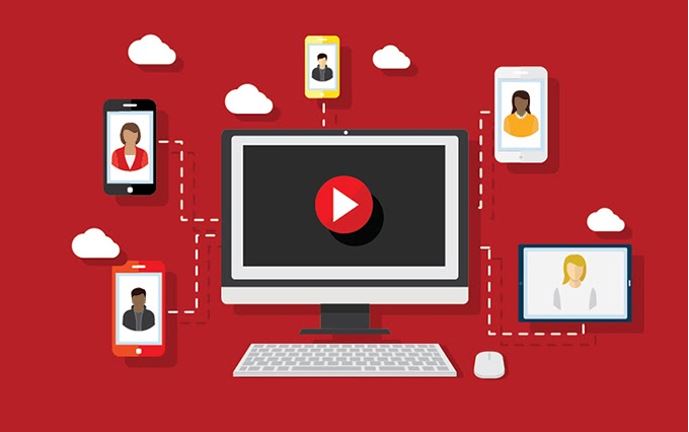 In today's aggressive online business sector, digital media has an important part to play. It has the power to mold people's opinions within no time. Media in general and digital media, in particular, can seek people's attention and create awareness among the masses. Moreover, the business sector is also utilizing digital media to create brand awareness for their potential target. The right use of social media can not only spread the word for one's brand like a forest fire but also bring potential leads. One such gift of social media is youtube ads. As youtube is the second highest search engine with 1.5 billion active users, after google. With youtube, billions of views are just one click away.
What is a Youtube Ad?
A youtube ad consists of a small video that can seek the attention of its target audience and create brand awareness. As a result, a company or brand can generate potential customers. Youtube advertisement is done through google ads and paves a way to maximize the target audience.
Types of Youtube Advertisement
According to the research conducted 96% of the US's teens spend 1 billion hours watching videos every day. Another analysis says that 80% of the internet traffic is video-based. Although Youtube is the second-ranked search engine. However, the right youtube advertisement is required to generate potential traffic. These youtube ads are divided into the following types:
Trueview ads are also known as skippable ads. These ads can be skipped after a few seconds. These are considered safest for investment because advertisers pay only when the viewer views the ad for more than 30 seconds.
As the name indicates they are non-skippable and their duration is less than that of a true  view ad. However, they can be played before, in the middle, or after the video has finished.
They have both qualities of true view and non-skippable ads. Last for 6 sec only and therefore are the smallest type of youtube ads.
These video ads are visible in the top right suggest list. However, they cannot be displayed on mobile phones. Display ads are displayed in the form of screenshots giving clear information.
These are also known as "in video advertisements". They either appear on the bottom or at the top right corner.
The sponsored ads play in between the videos and are called pop-up ads.
Masthead format is the most expensive advertisement. It is a kind of sponsored ad but they cover a large homepage area and show maximum visibility.
How Youtube ads can Boost your Business Growth?
Businesses thrive better when they prioritize their goals and marketing strategy. Although 80% of internet traffic is video-based, only the right advertisement through the right medium will be able to create a target audience and solid customer base in the long run. For example, trueview ads are a great choice for youtube advertisements. They cost you only when the viewer views them for more than 30 sec. In addition to that, they are audience friendly as well because they can be skipped. On the other hand, the masthead format is a great investment for businesses with a large budget. Therefore, the right marketing strategy plays a great role in boosting the business by generating a solid customer base.
---
Interesting Related Article: "Compelling Marketing: 5 Ways to Make Sure Your Ads Are Not Obnoxious"