What missions are included in maintenance and inspection jobs?
Maintenance and inspection operators regularly have to check and fix a wide variety of machines to ensure that they are working correctly, or schedule a maintenance repair if there are signs of wear and tear. By regularly inspecting machines, operators can ensure the continued quality and optimized performance of machines that would otherwise be incredibly expensive and complicated to replace. Avoiding breakdowns is not only financially important but also significant in terms of worker safety because breakdowns can mean that workers need to access hard-to-reach dangerous places in order to diagnose and fix machines.
These operators also have to use a wide variety of tools in order to complete diverse tasks and work orders. For any questions related to administration or inventory, the operators can reach out to the headquarters dispatch team for clarification and support. Should they need more specific assistance when encountering difficulties with one of the machines, the operators need to get in contact with one of the specialists who can provide expert advice and support.
What challenges do field operators face?
Inspecting and fixing complex machinery has always been complicated, requiring extensive expertise and training. Workers also often have to navigate various worksite hazards when dealing with heavy machinery, making their jobs even more difficult and time-sensitive.
When operators need to contact experts, they don't necessarily know who the best person would be for the issue at hand. They can either contact the dispatch center or support hotline to look it up in the internal directory, so they can transfer the call, or they can contact whichever expert they know who can then try to help direct them towards the right expert. Then, once the operator is in contact with the appropriate person, the expert may or may not be able to help the operator remotely, depending on the complexity of the problem. If it's too complicated, then the expert usually travels on-site to help the operator in person, leading to a longer machine downtime which could result in compounding problems.
While inspection and maintenance operators are well-adjusted to navigating these occupational challenges, there are many innovative technologies available to help them optimize their missions. Tools like visual support solutions can also be directly integrated into their enterprise asset management systems, in order to make access to the tools as seamless as possible.
How is IBM and ViiBE's joint solution impacting maintenance and inspection jobs?
IBM and Paris-based SaaS solution, ViiBE, just announced a technology partnership for a remote visual support tool for field operators and experts. Their joint solution allows operators to track asset maintenance and inspection needs in IBM Maximo and then use an integrated ViiBE button to call the correct expert for each machine in one click. In a matter of seconds, one of the experts that are specialized in the machine shown on the work order will join the call with the operator.
In a matter of seconds, an expert specialized in the machine on the work order will join the call to help lead the operator through the process of navigating the machine and solving the problem.
Resolving machine downtime is crucial for companies. Deloitte found that companies that have weak maintenance strategies in place may find that the production capacity of their plants drops by 5 to 20%. In the same report, they highlight how unplanned downtime costs industrial manufactures about $50 billion every year.
This joint technology offer helps operators in the field be able to track assets and resolve complex work orders more efficiently thanks to using ViiBE video calls within IBM Maximo. With the integrated call routing feature, operators can reach any type of expert in a single click, joining a video call with them after only a few moments. Once in the call, the expert can get a clear overview of the situation and guide the operator to fix the problem. This reduces machine downtime, increases productivity, and eliminates unnecessary travel between worksites.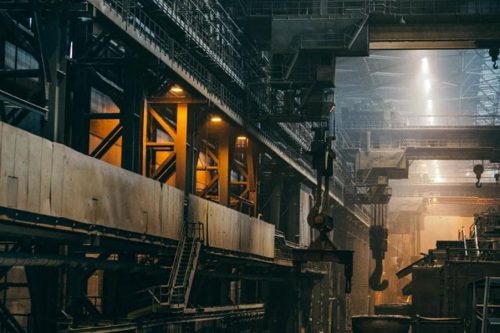 ViiBE visual support integrated with IBM Maximo: a new partnership to optimize industrial remote maintenance
Several travel restrictions and social distancing policies were put in place across the world in 2020, due to the Covid-19 pandemic. This made it difficult for workers like off-site experts and inspection agents to get permission to travel to various worksites. As a result, there were many critical implications for companies working in maintenance, manufacturing, and heavy industry. In response to this new need, IBM partnered with ViiBE to add visual support to their asset management platform so that various teams could collaborate and troubleshoot problems remotely.
ViiBE had already been a member of the Scale Zone for two years. The Scale Zone is IBM's start-up incubator designed to find synergies between small companies and large enterprises. Given the pre-existing relationship between the companies, an expansive technological partnership was the natural next step.
Strong results for the European leader in visual assistance and the world leader in CMMS
It has always been a part of ViiBE's product roadmap to integrate seamlessly into its clients' IT ecosystems, and this new partnership underscores the commitment to this goal. Similarly, IBM has actively looked to find new technologies to integrate into Maximo's platform.
Both IBM and ViiBE received new requests for integrations from their customers following the effects of the pandemic. Customer benefits from this integration include a reduction in production downtime, improved operator safety on-site, and reduced CO2 emissions thanks to fewer trips between worksites. The extent of customer ROI will continue to multiply as this new offer scales its growth across the IBM Maximo community.
A flexible solution that empowers operators to complete work orders with self-service
When operators use ViiBE and IBM's solution to solve problems in real-time, each work order will have its own ticket. These work order tickets contain all documents, photos, messages, and video call recordings associated with the corresponding case. The ticket archives organize these files with a customized tagging system so that any user can search for and reference these files in the future. This is particularly useful for operators who are looking for best practices on how to solve issues, should they encounter problems that are similar to those that have previously been resolved. As a result, the ticket archives form a knowledge base. Then, using the artificial intelligence of IBM Watson, this knowledge base can be used to promote operator self-service.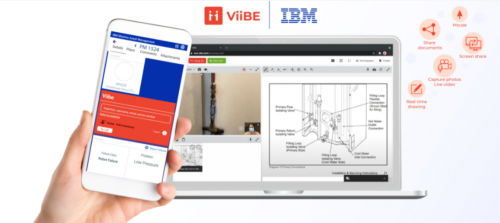 Conclusion
Maintenance and inspection jobs are complex and require extensive training and problem-solving skills. While field operators and typically contact experts or inspectors to come to the worksite to check a machine, dispatching employees to worksites is much harder now, following the Covid-19 pandemic. As a result, IBM and ViiBE have launched a joint tech offer to help on-site workers continue to access expert knowledge and complete their work orders through the use of a remote visual support system. Live ViiBE video calls in IBM Maximo help operators reduce machine downtime, boost productivity, and eliminate trips back and forth between worksites.
---
Interesting Related Article: "Importance of Technology in Business"